Crafted in solid copper for superior heat conductivity
Hammered for increased strength and lasting beauty
Internally coated with practical, scratch-resistant stainless steel
The lid features The Pasta Queen's signature pasta crown
Made in Italy
View full details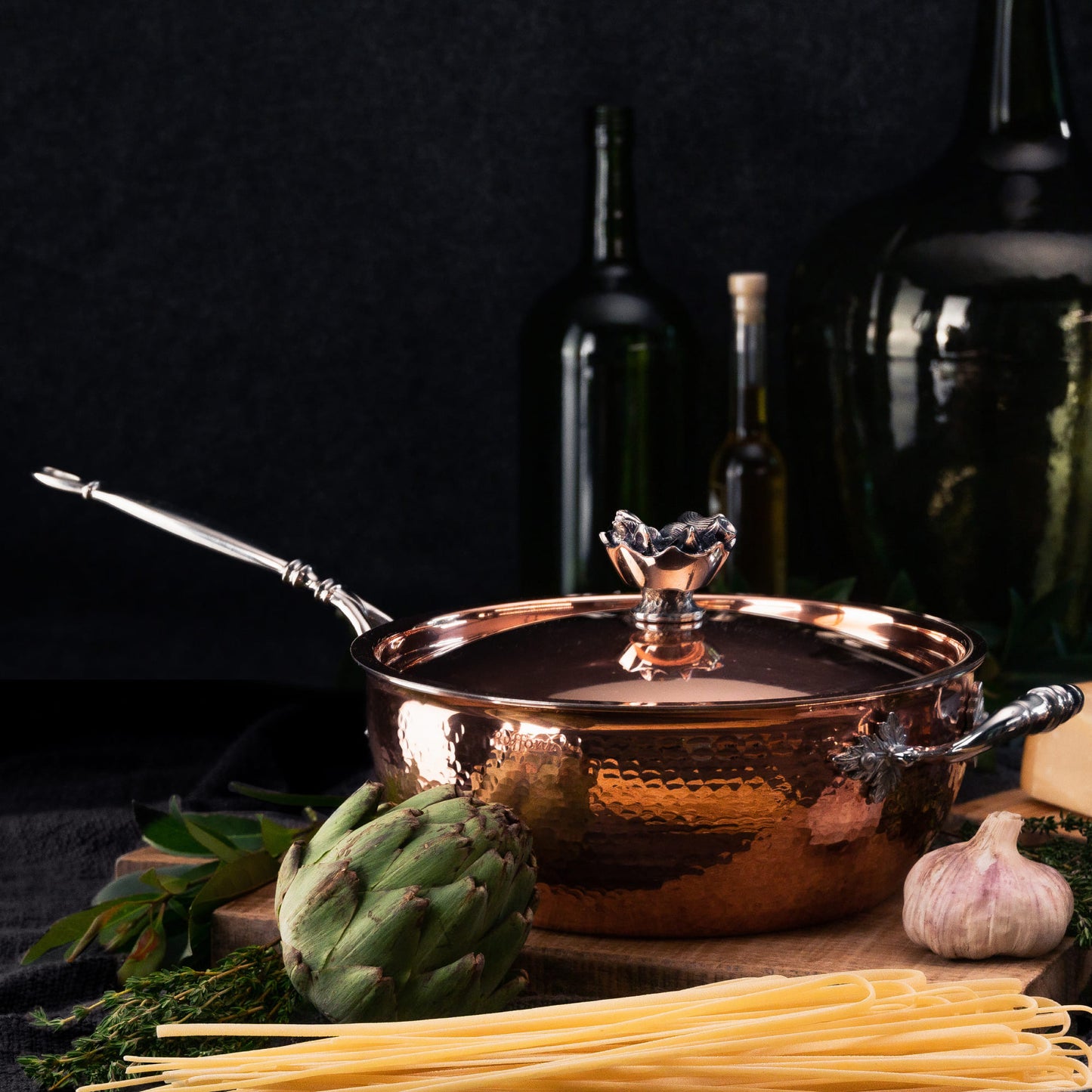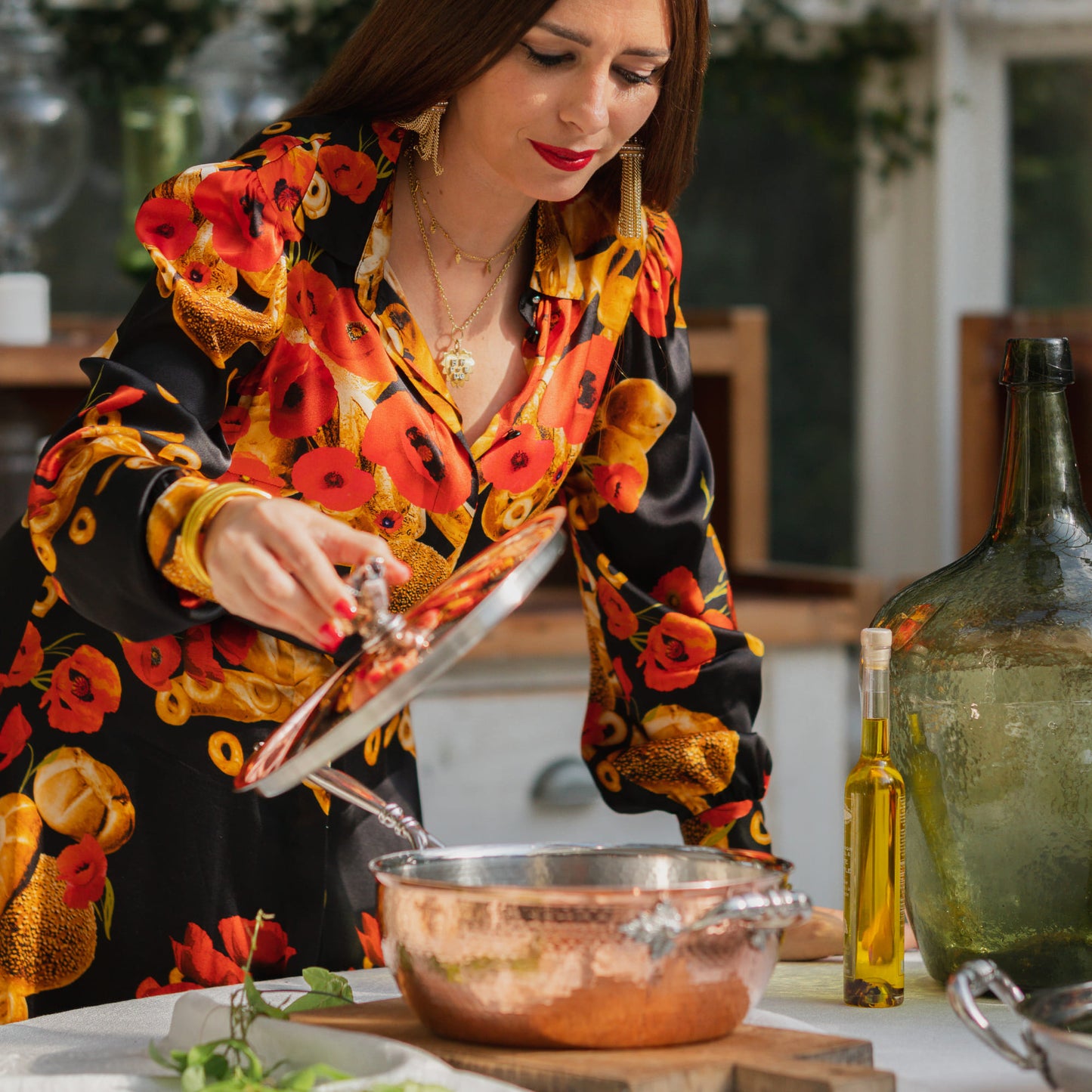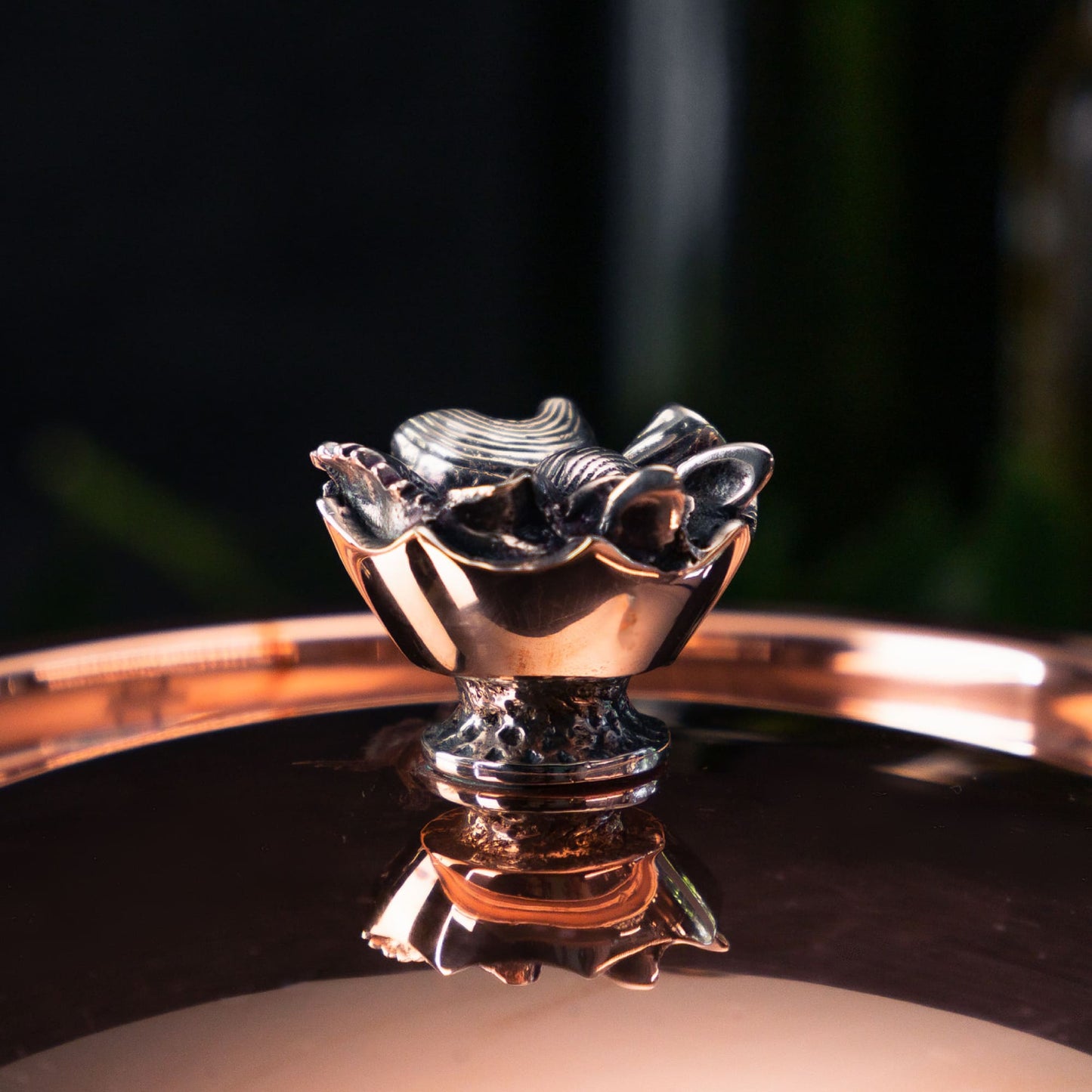 Learn more about this Ruffoni
The Limited Edition 4qt copper Chef Pan
Pinuccia, the Limited Edition 4qt copper Chef Pan lined with easy-to-care for stainless steel, is designed to be your partner-in-crime for preparing the most amazing pasta sauces, but thanks to her versatile size and shape, she's also ideal for browning vegetables, simmering stews, and thickening soups and reductions. Don't forget to bring Pinuccia to the table to make "scarpetta" by mopping up all the sauce with bread when no one's watching!

Crafted in solid copper for superior heat conductivity, hammered by our master artisans for increased strength and lasting beauty, and internally lined with practical, easy-to-care-for stainless steel. The stainless steel handles are decorated with delicate leaves and the lid is topped with a solid bronze, silver-plated knob in the shape of a crown, filled with Nadia's favorite pasta.
Made in Italy.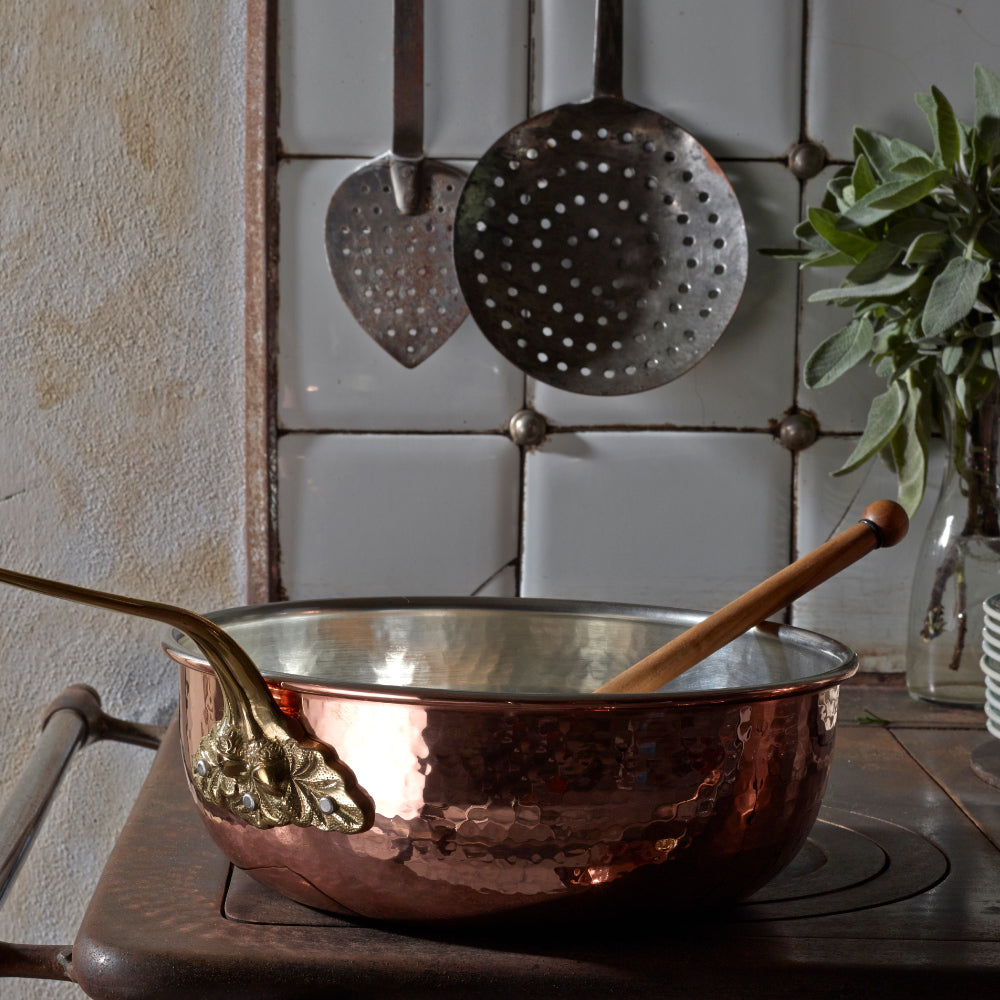 Getting the most out of your Ruffoni Chef's Pan
There's a reason they call it the "Chef's" pan: taller than a frying pan, but lower than a stockpot, with a wide opening and gently rounded sides, this shape is a cookware wonder, the perfect tool for infinite recipes.
Sauté vegetables with one hand thanks to the high rounded sides, brown chunks of meat on the wide bottom then simmer gently into rich stews, or toss pasta to coat it with its thickened sauce.
While practical and versatile, the Chef pan really shines when making risotto: its wide base ensures a steady absorption of broth, so that all flavors are absorbed while water evaporates quickly, and the rounded sides ease stirring and prevent stubborn grains from getting stuck in the corners. Explore combinations of flavors, from porcini mushrooms and truffle to seafood, all kinds of cheese and vegetables.
Choose this convenient kitchen workhorse for a novice home chef's present or treat yourself: it's the perfect starting point for a copper collection that will grow over the years!
Shop Chef Pans