Regular price
$300
Sale price
$245
Unit price
per
10% OFF
Ideal for stirring perfectly creamy risotto, sautéing and reducing sauces
Crafted in solid copper for unparalleled heat conductivity
Hammered for increased strength and lasting beauty
Tin-lined by hand over fire
Made in Italy
View full details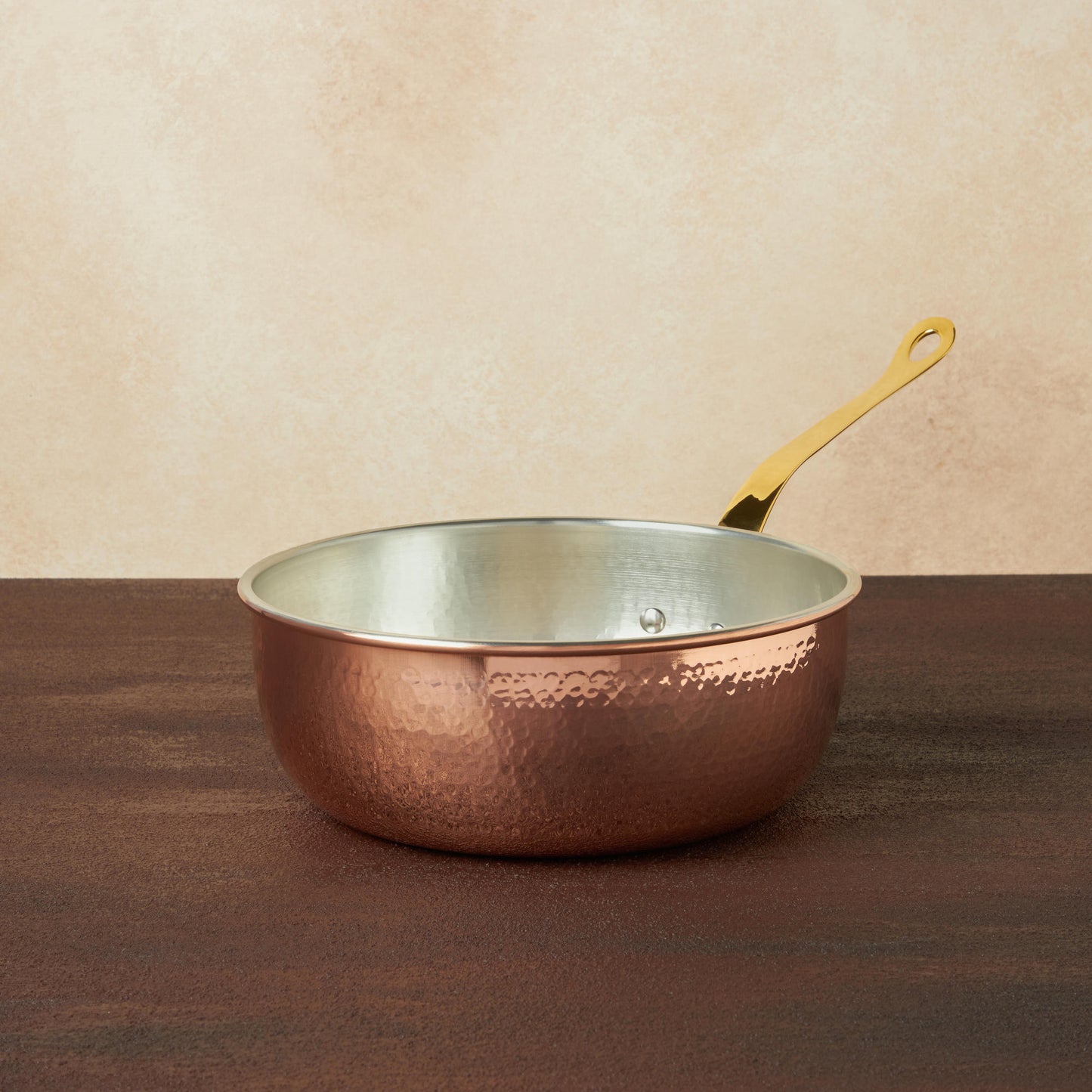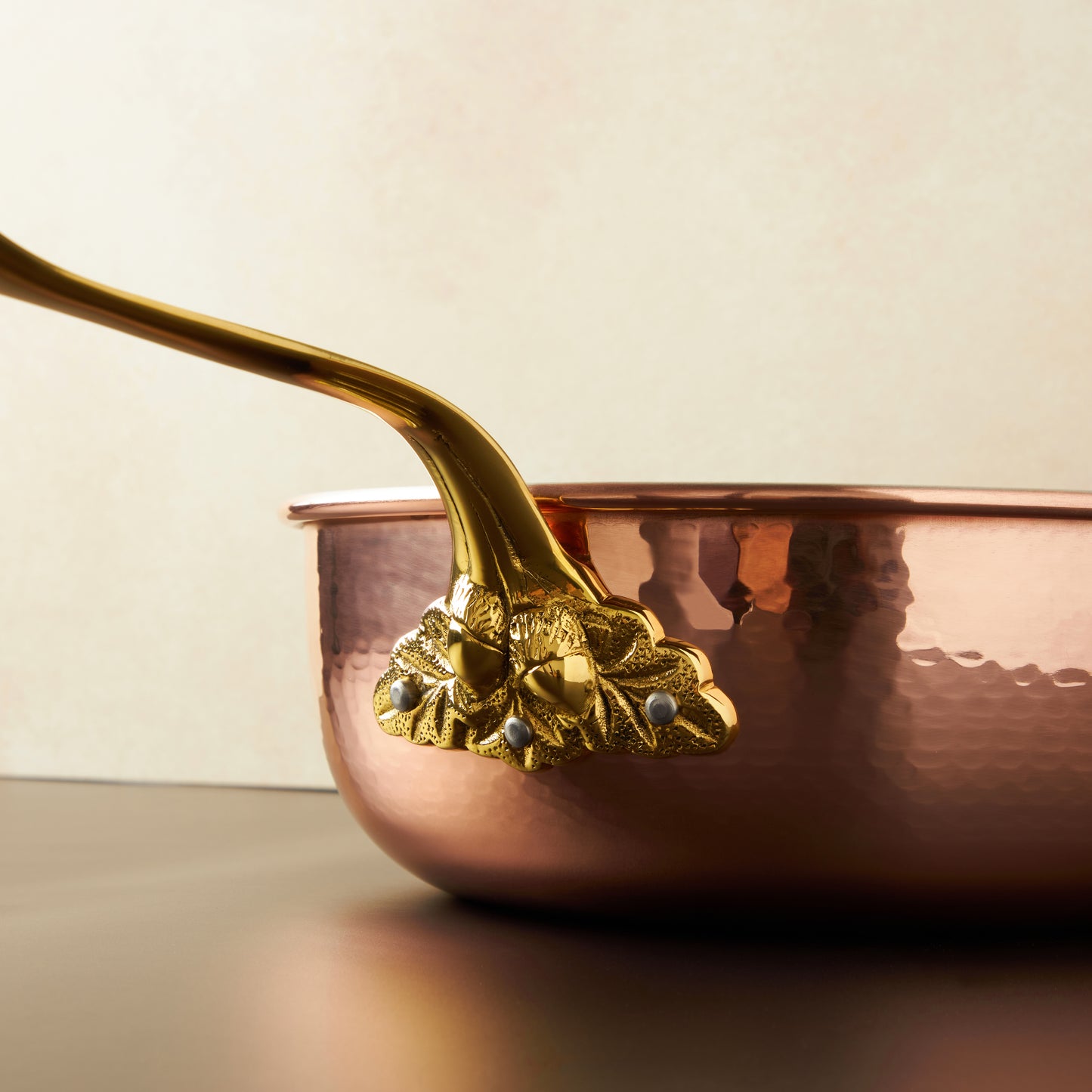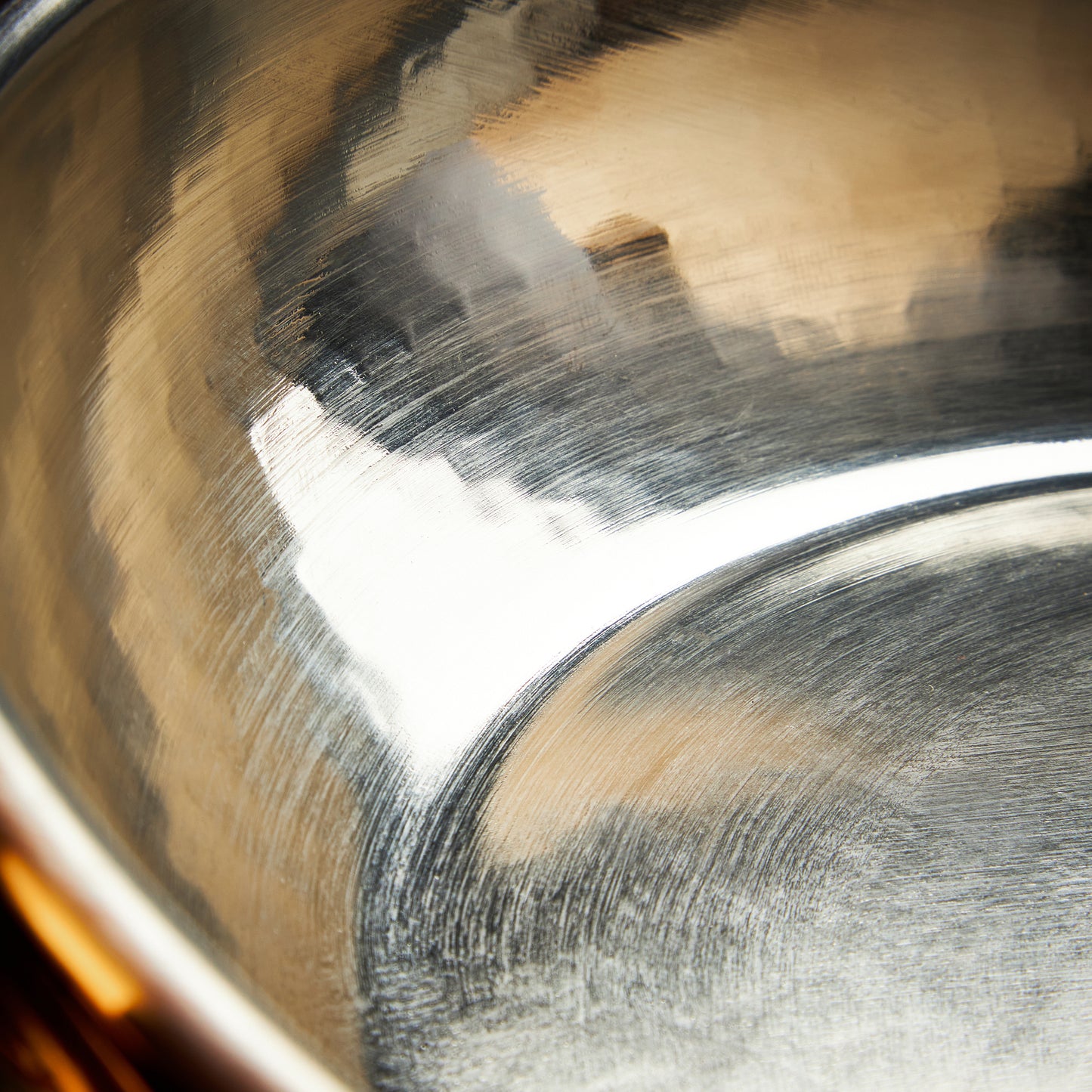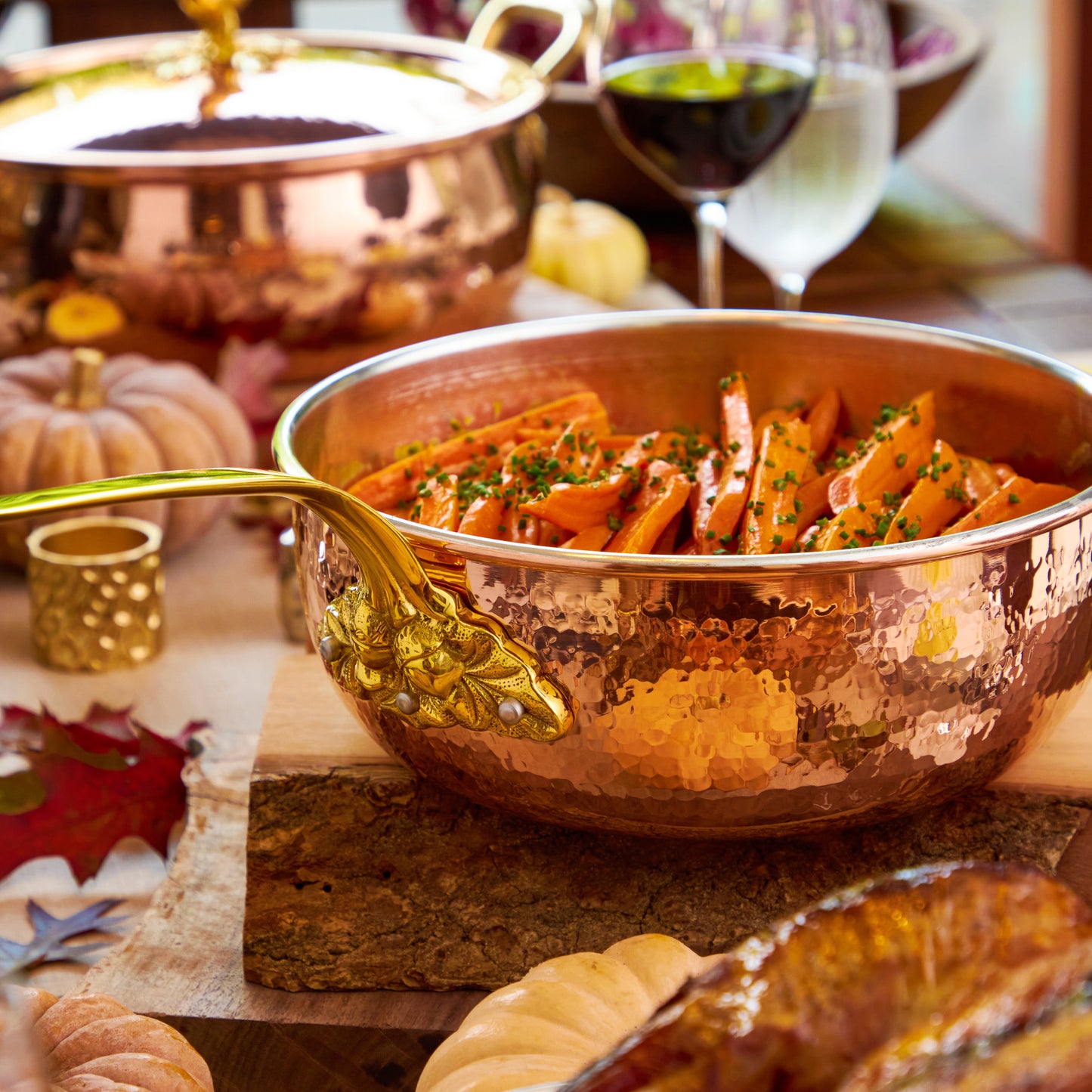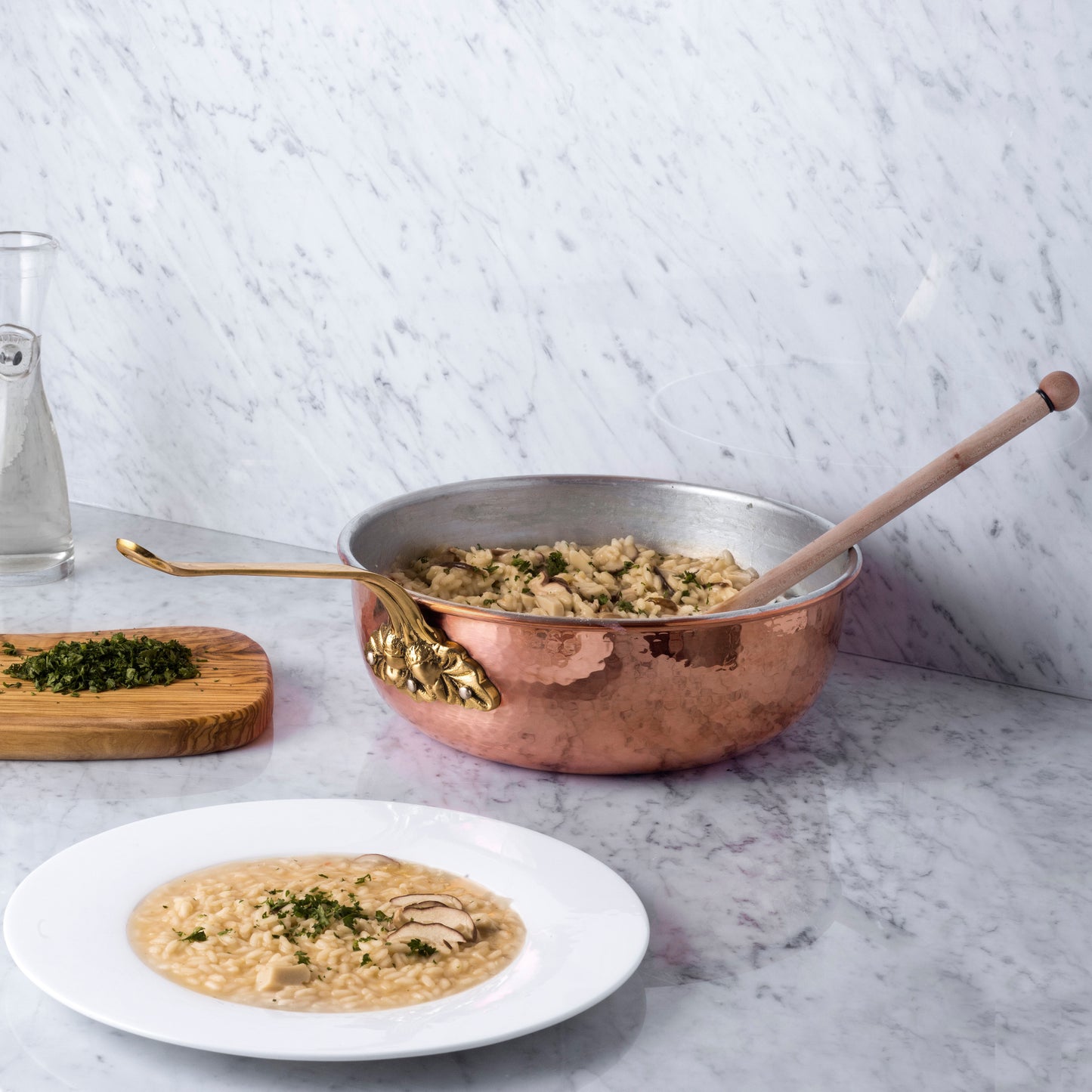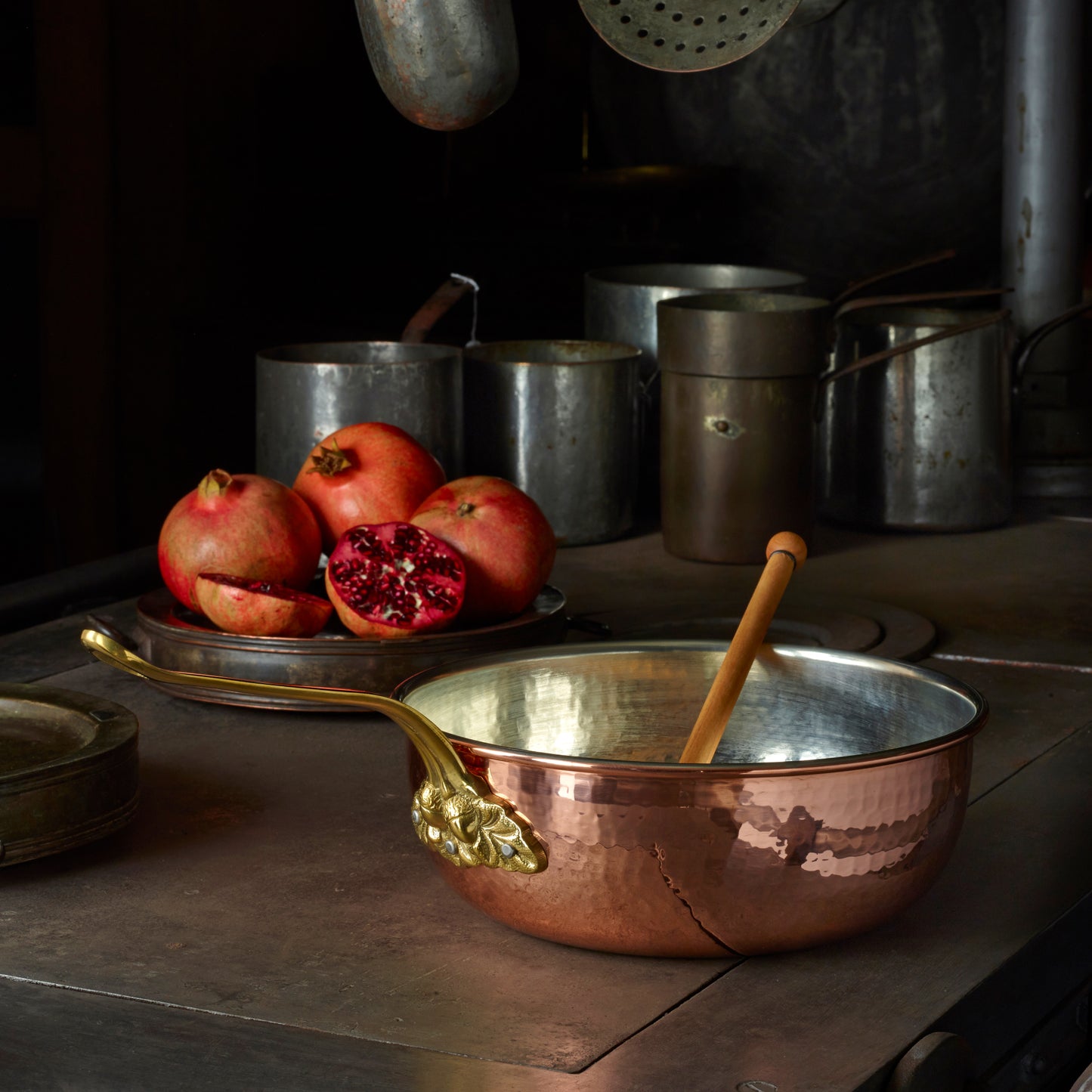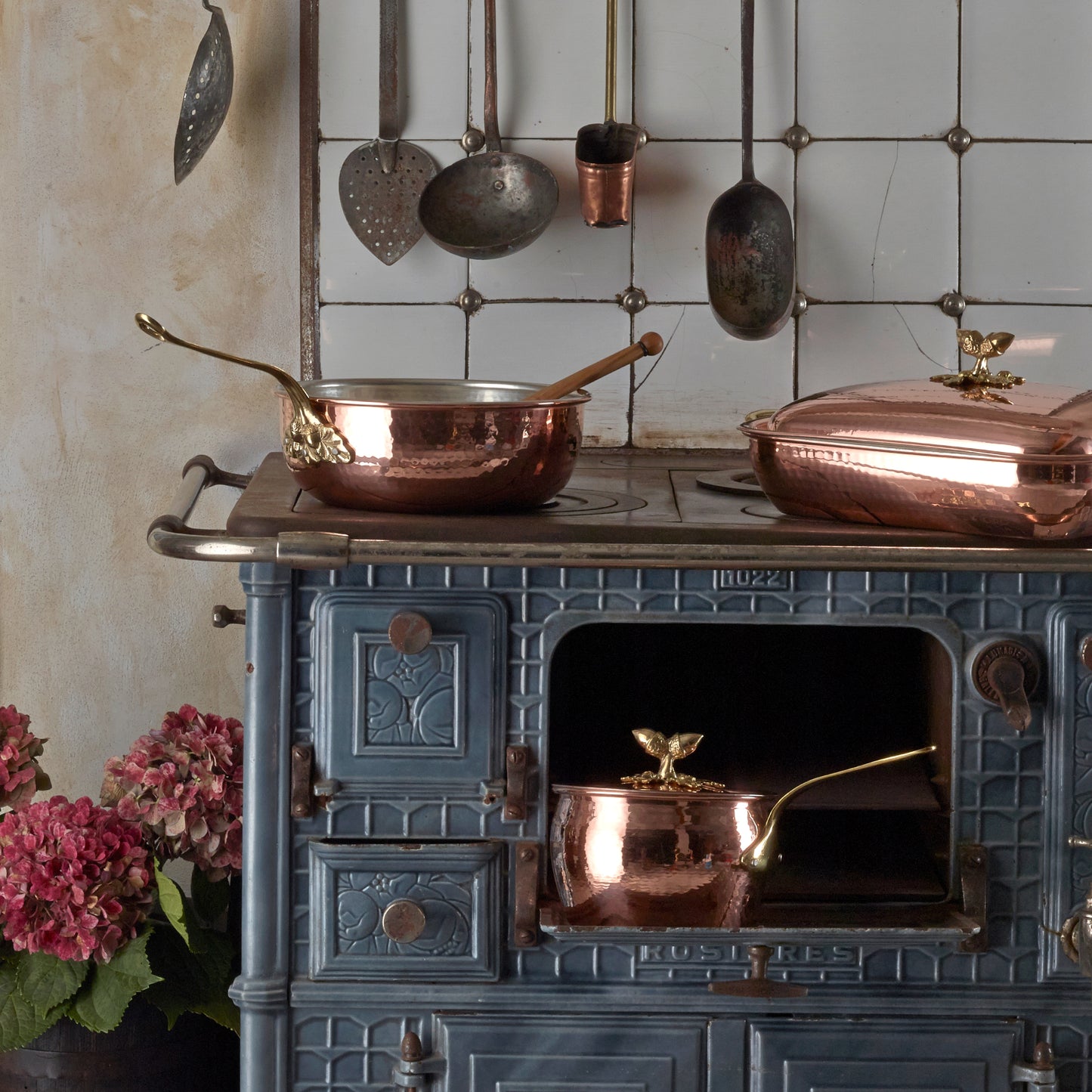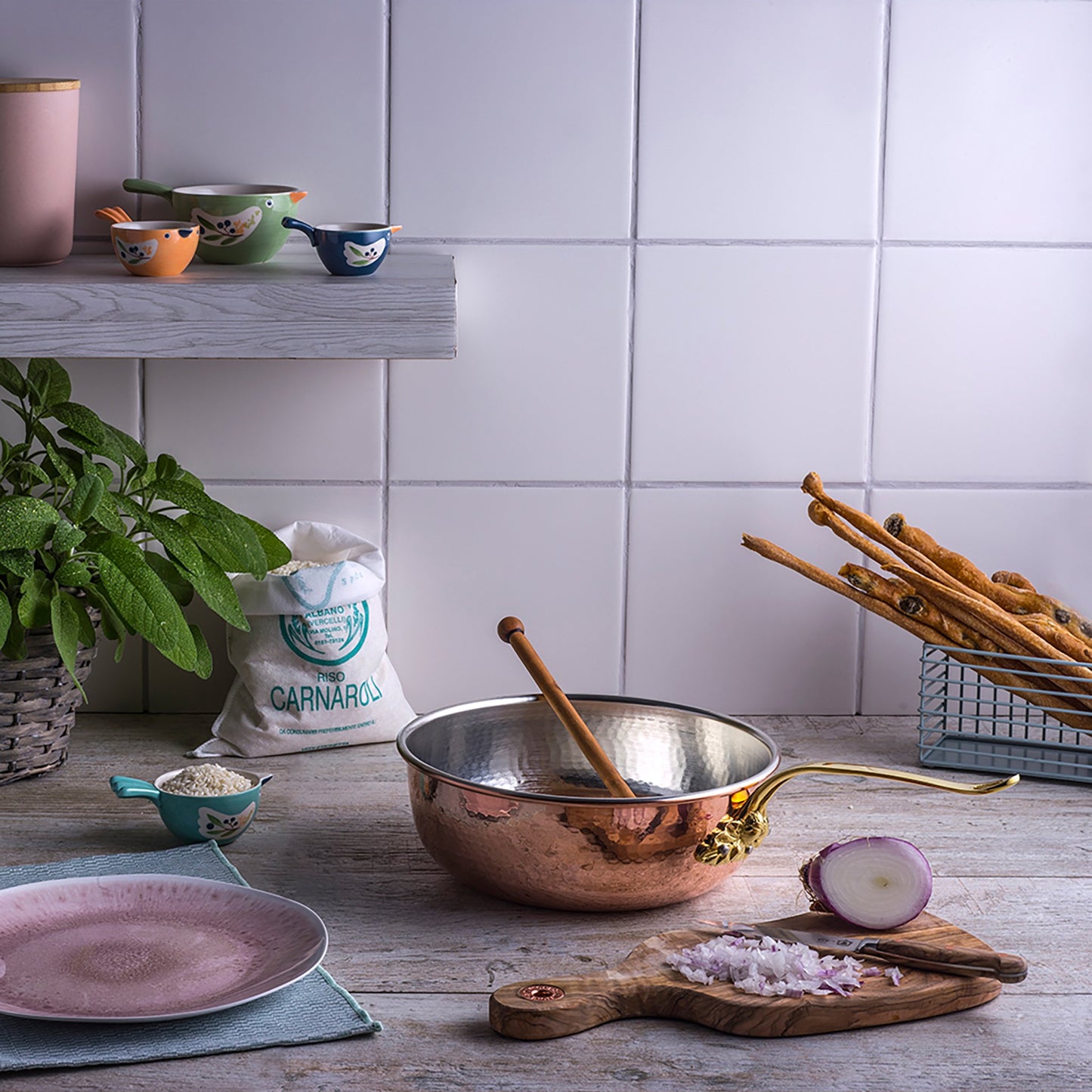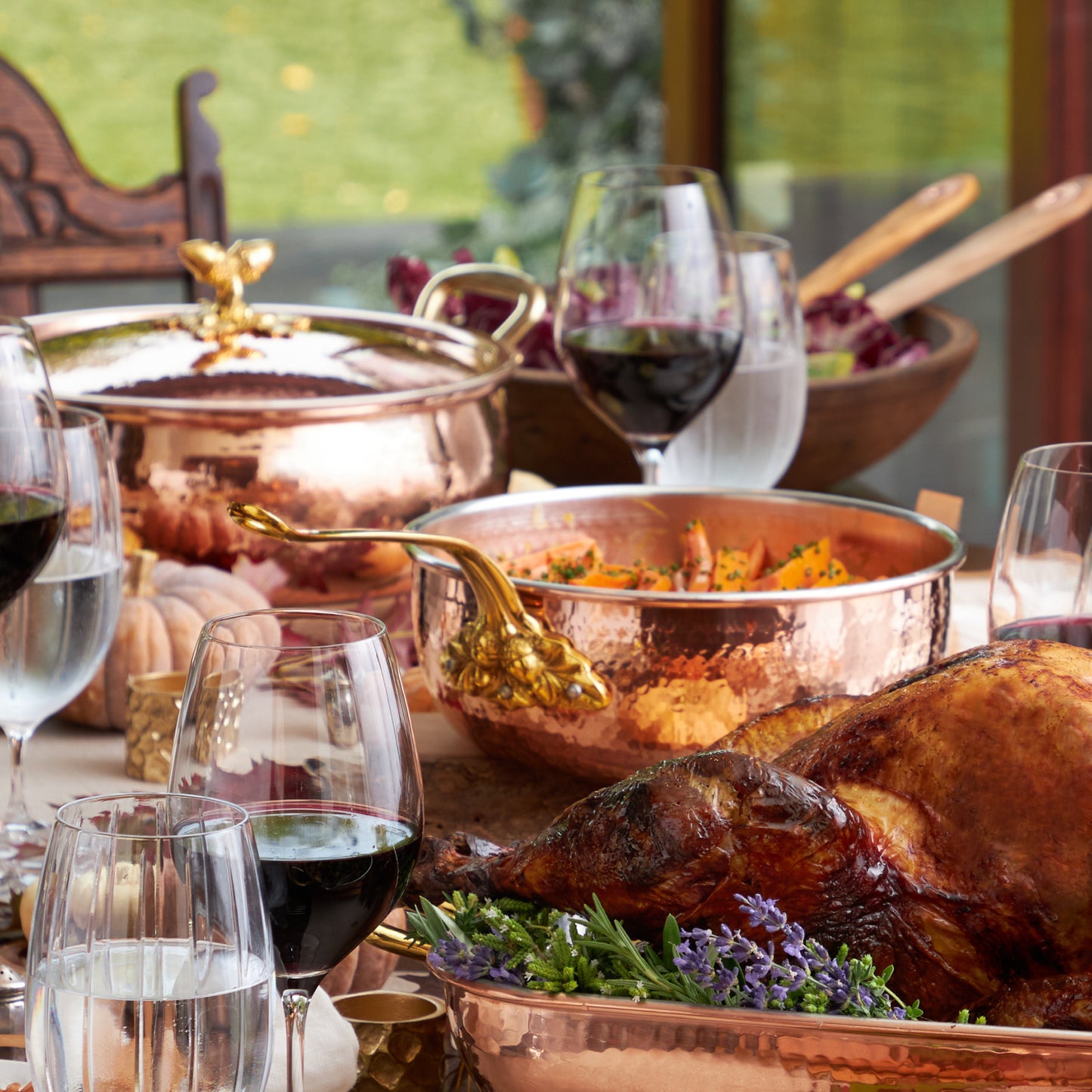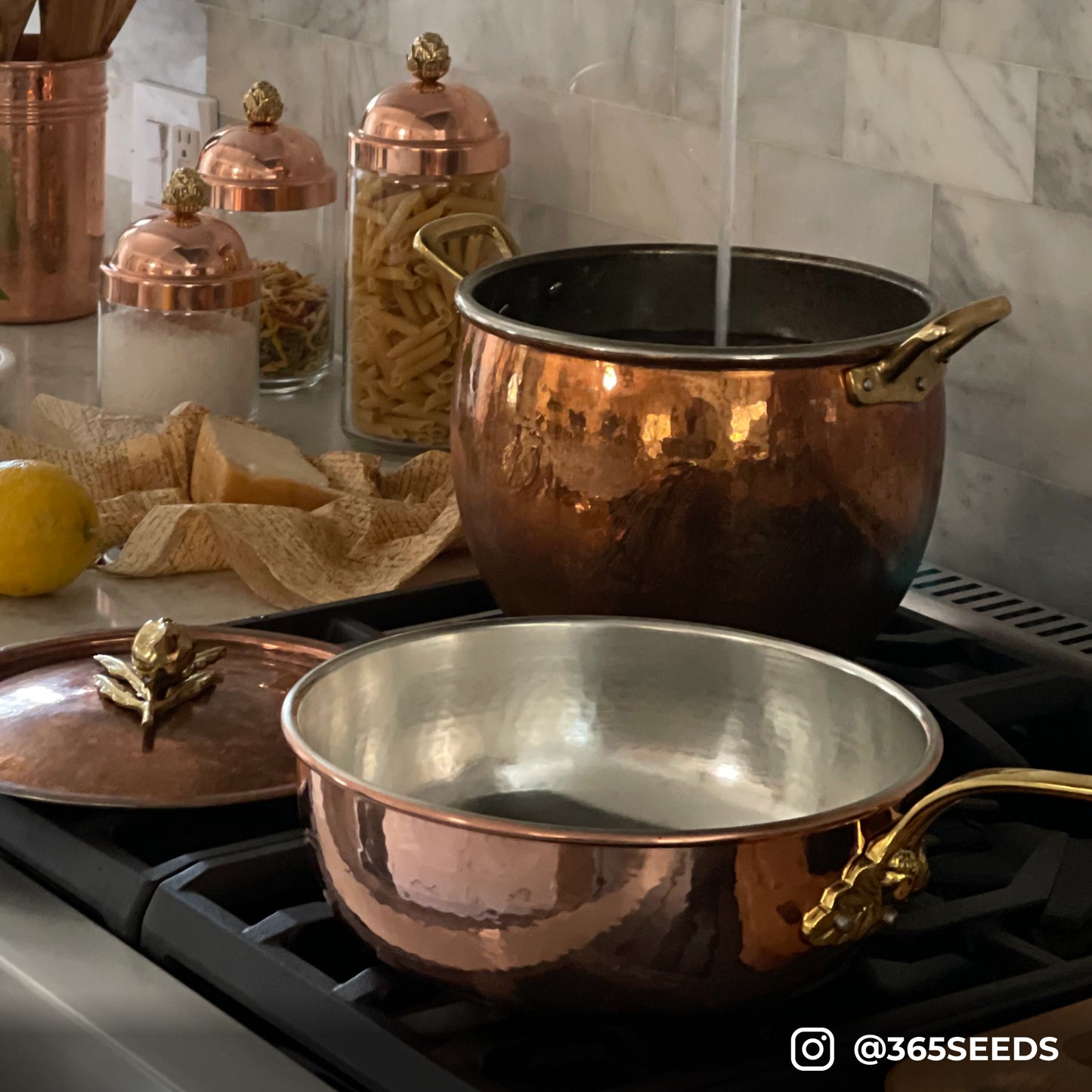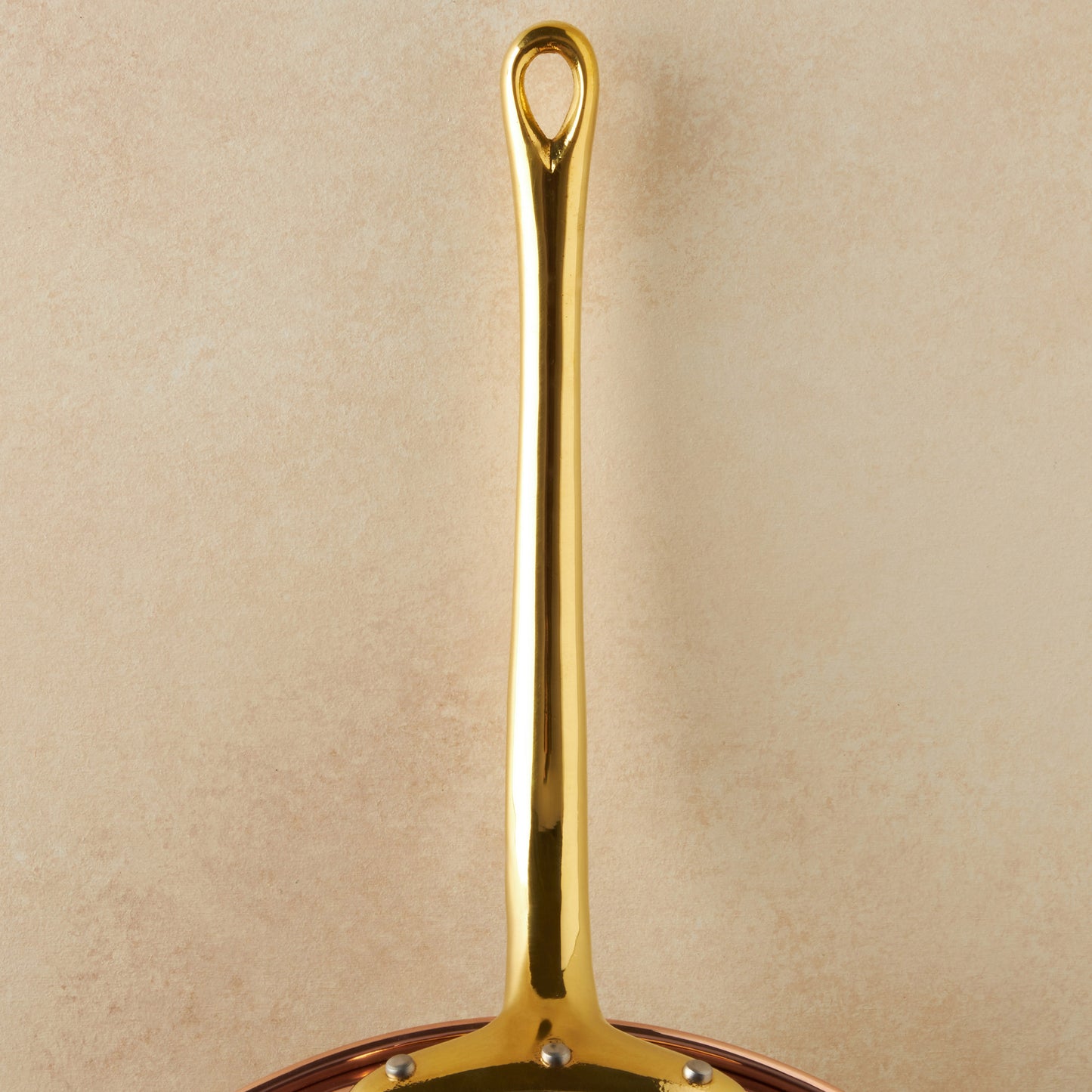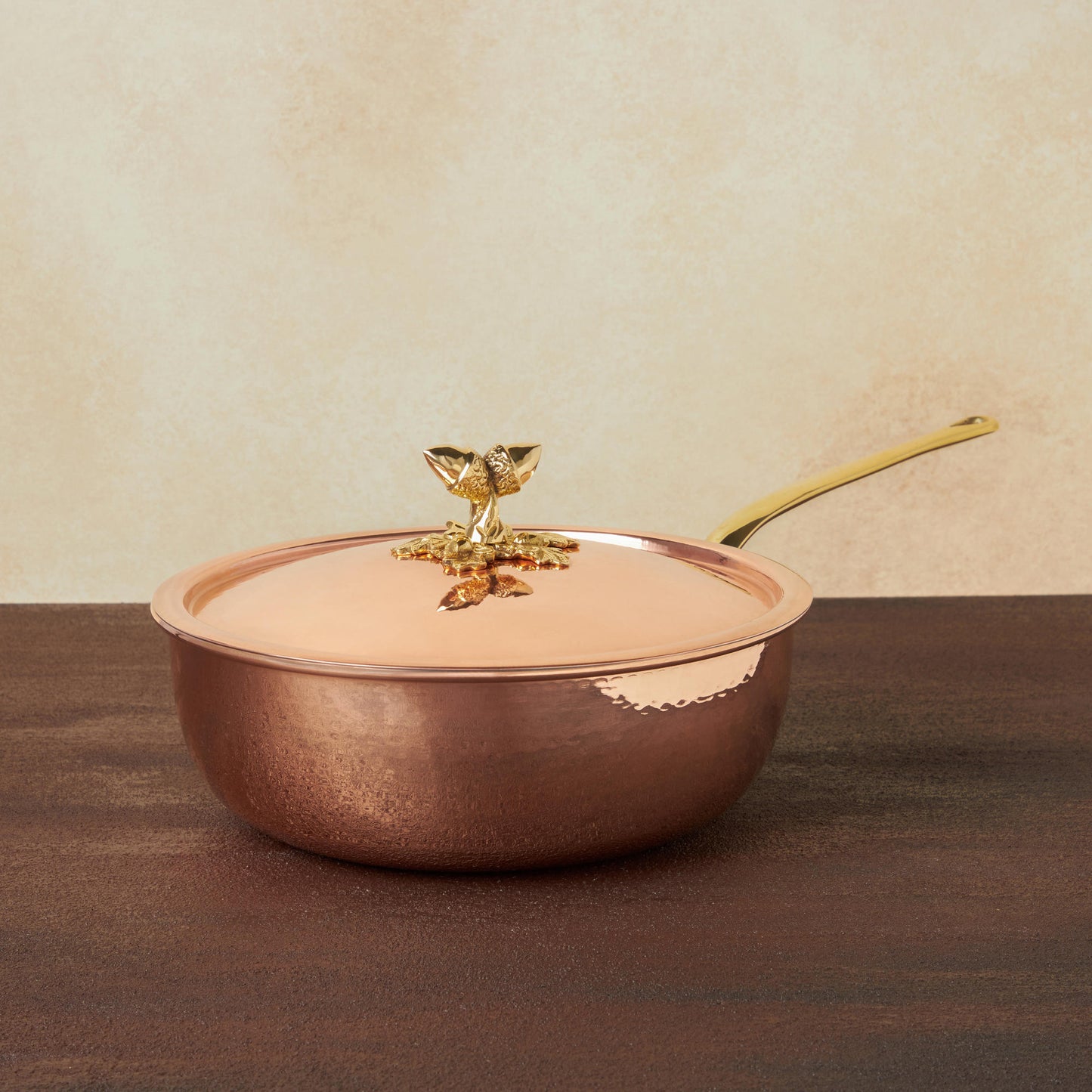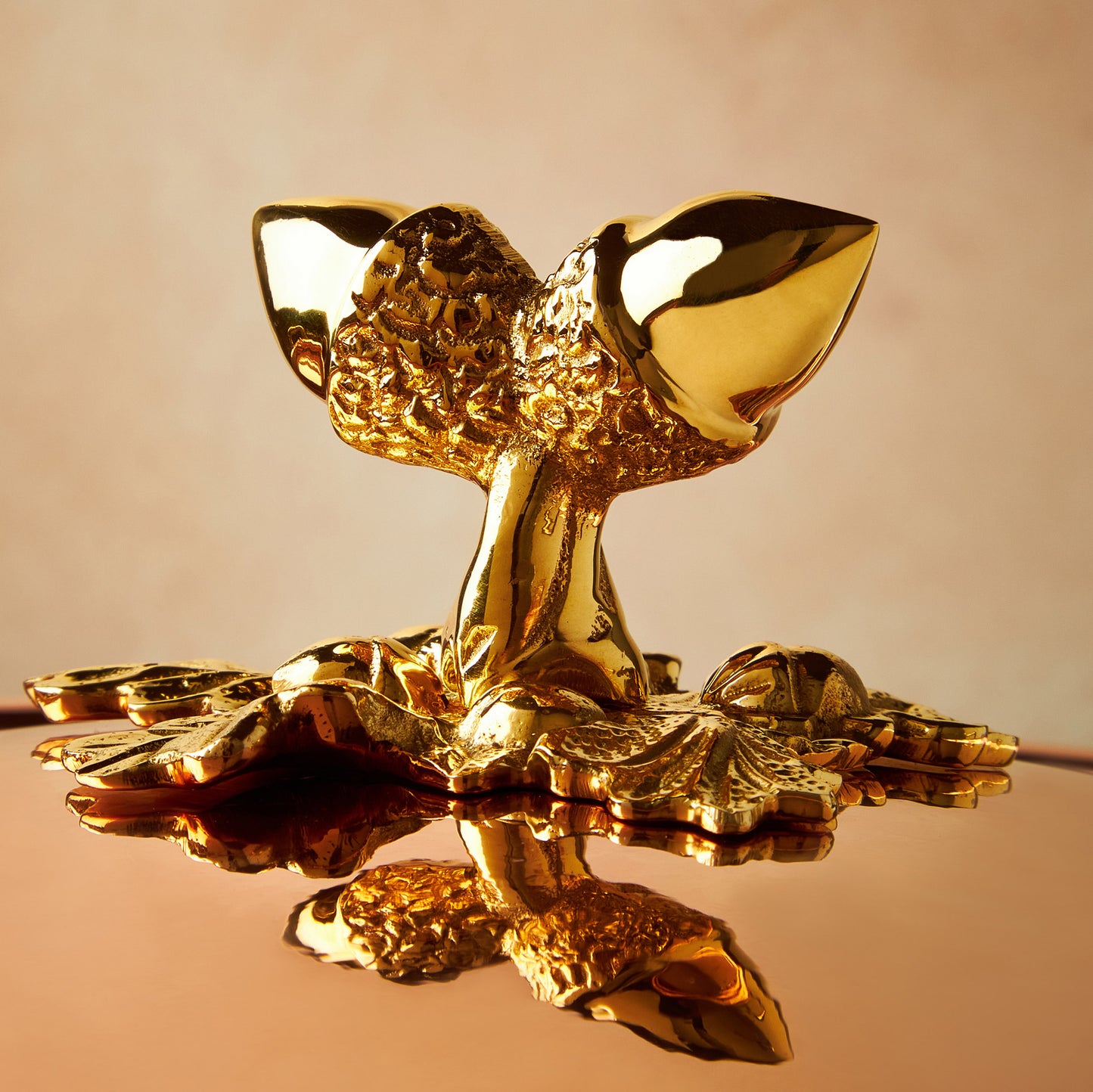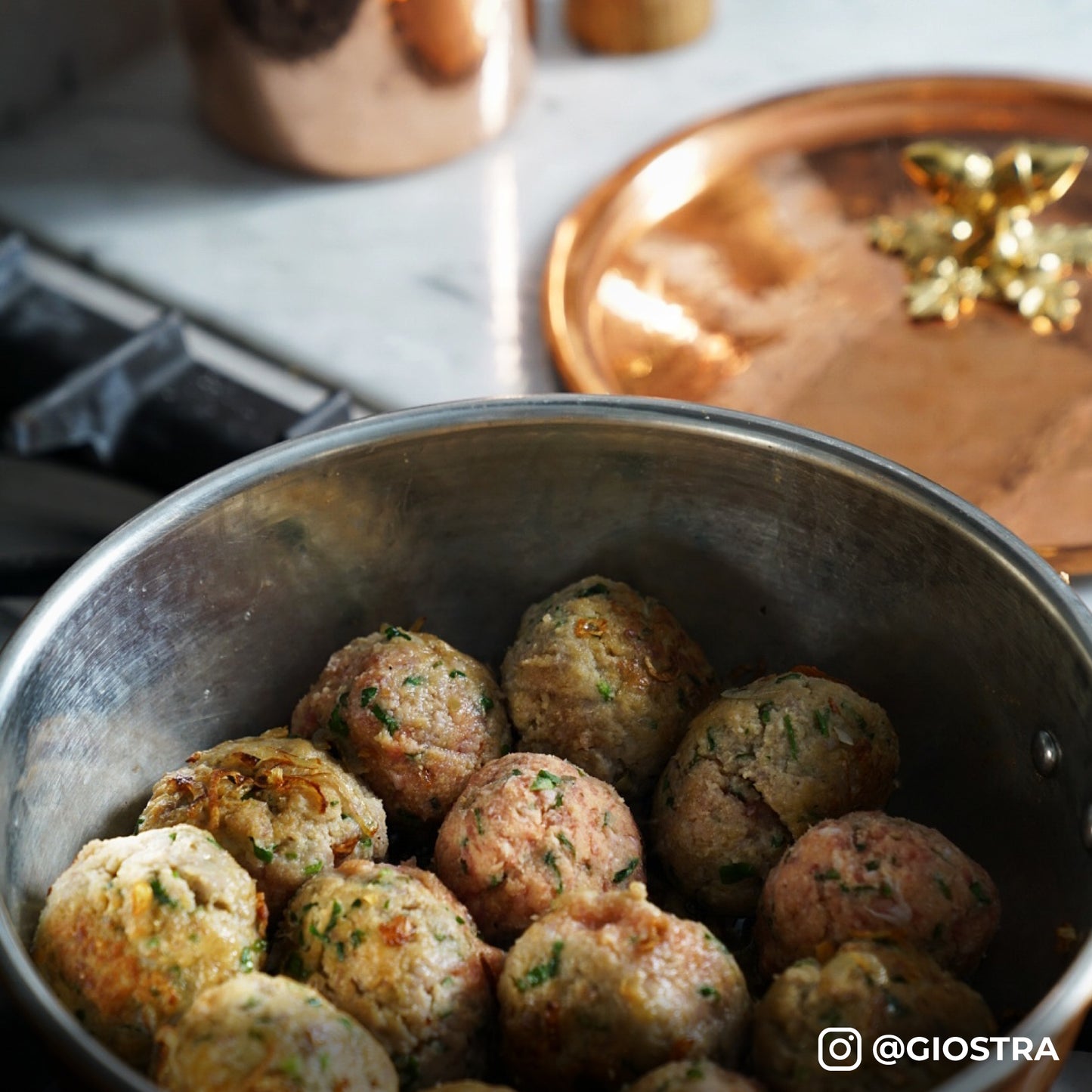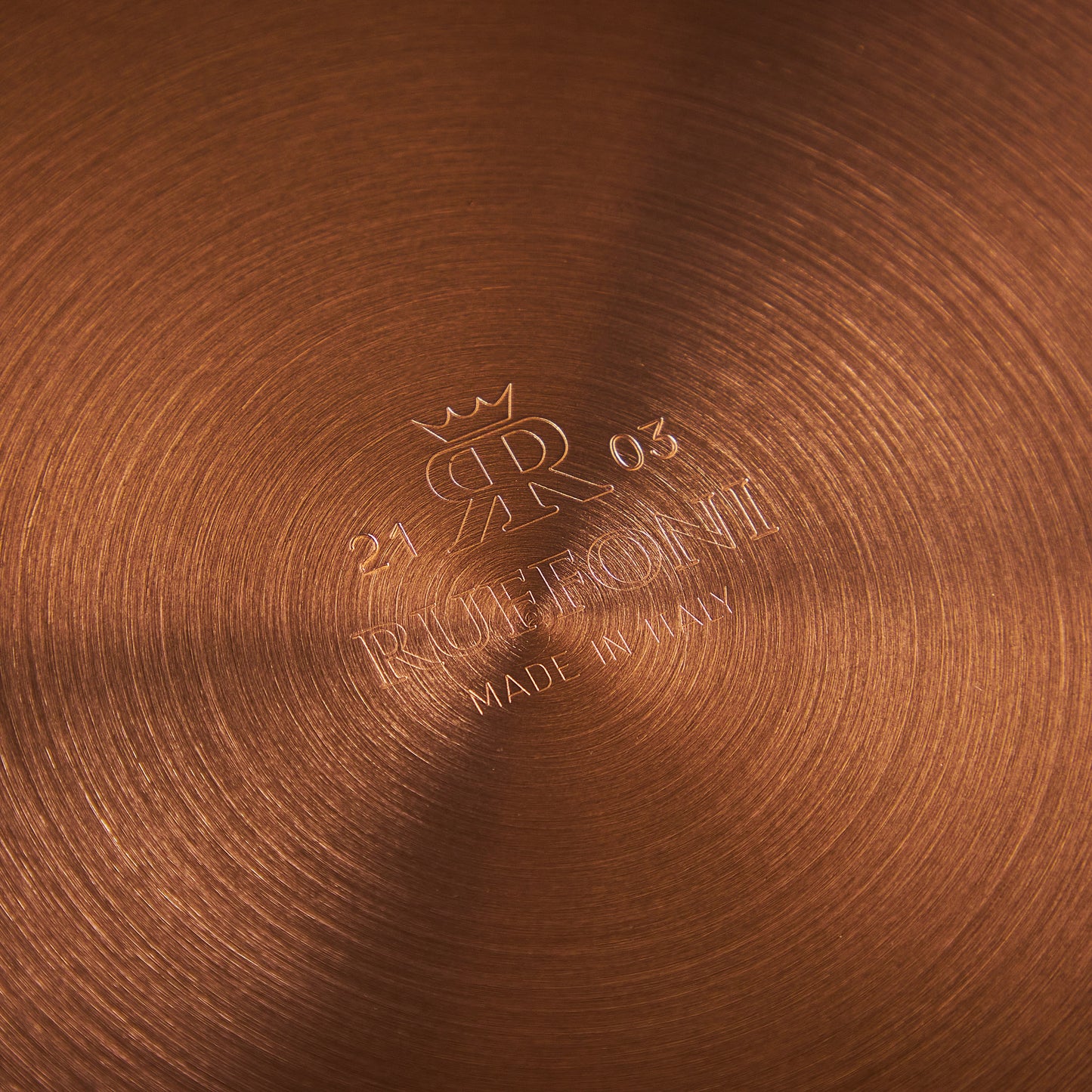 Learn more about this Ruffoni
Slightly smaller than our other chef pans, but just as mighty. The essential chef pan is a great starter for a copper collection that will grow over the years. A true risotto enabler for up to four portions, it's also perfect for sautéing vegetables and thickening sauces and soups.
Add the matching 9.5" lid to lock in steam, preserve moisture on long simmers and keep your kitchen splash-free in style.

Crafted in solid copper for superior heat conductivity, hammered for increased strength and lasting beauty and tin-lined by hand over fire — so naturally low-stick.
The riveted handle, cast of solid bronze, is adorned by acorns and leaves: beautiful finishes ensure seamless stovetop-to-tabletop dining and entertaining.

Made in Italy.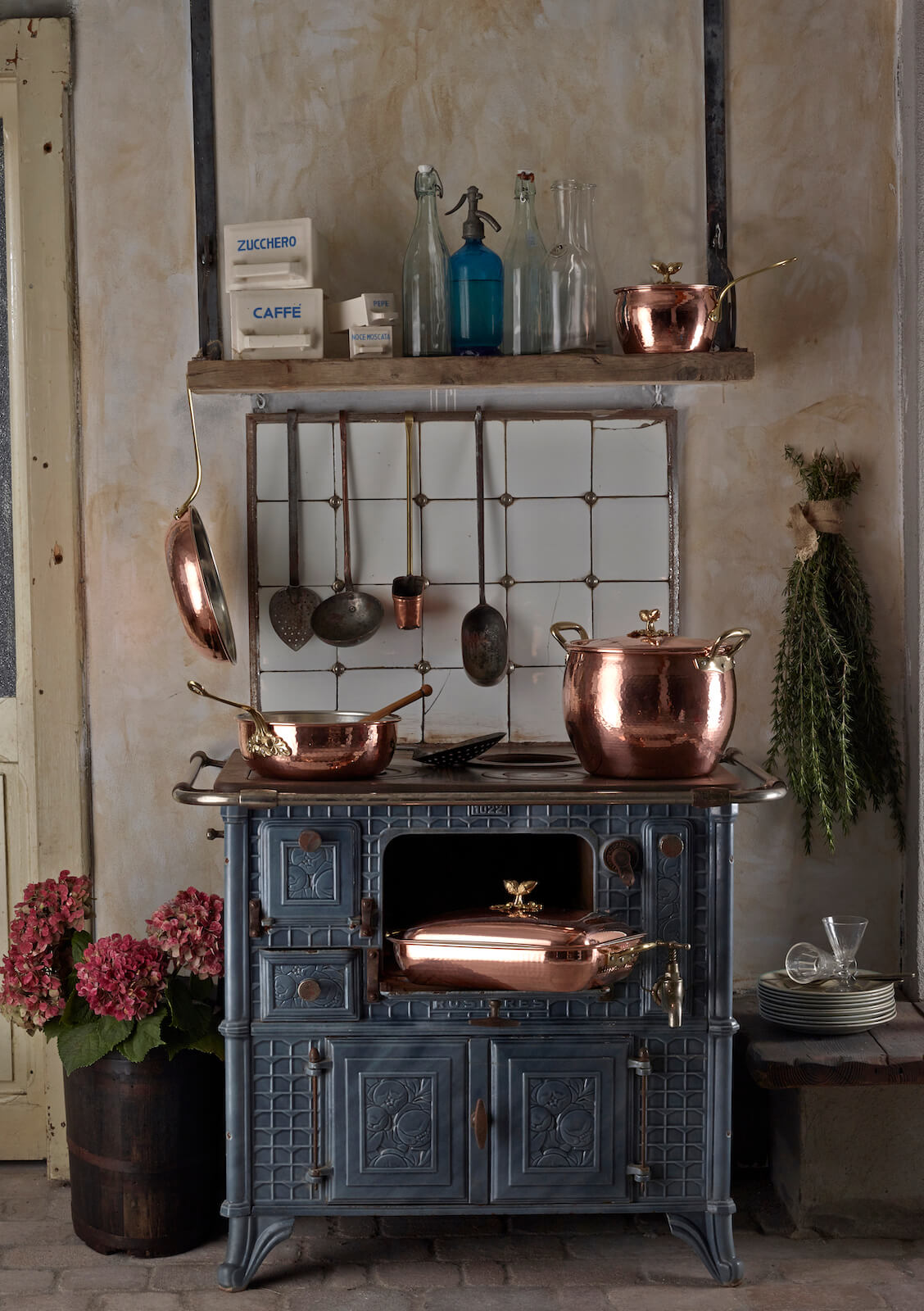 The Historia collection
Historia, meaning 'history' in Latin, is perhaps Ruffoni's most iconic collection. Each shape has been created by our master coppersmiths in the same way as cooking vessels were manufactured in royal castles and palaces upon the request of court cooks. Truly a celebration of our shared culinary history, with this collection we relive centuries of tradition and honor exquisite craftmanship:
- Each item is skillfully crafted from a single sheet of copper for maximum heat conductivity and superior temperature control
- Hammered by our master coppersmiths to ensure increased stregth and lasting beauty
- Internally lined by hand over fire with the purest, durable nonreactive tin so naturally low-stick
- Bronze handles are individually cast and attached with durable stainless steel rivets
- Handles and lids are enriched with finials in exquisite shapes such as acorns, artichokes, vegetables and animals to bring warmth and elegance to any table
- Heirloom quality items, worthy of being handed down through generations
- Lifetime Warranty
- Made in Italy
Shop the Historia collection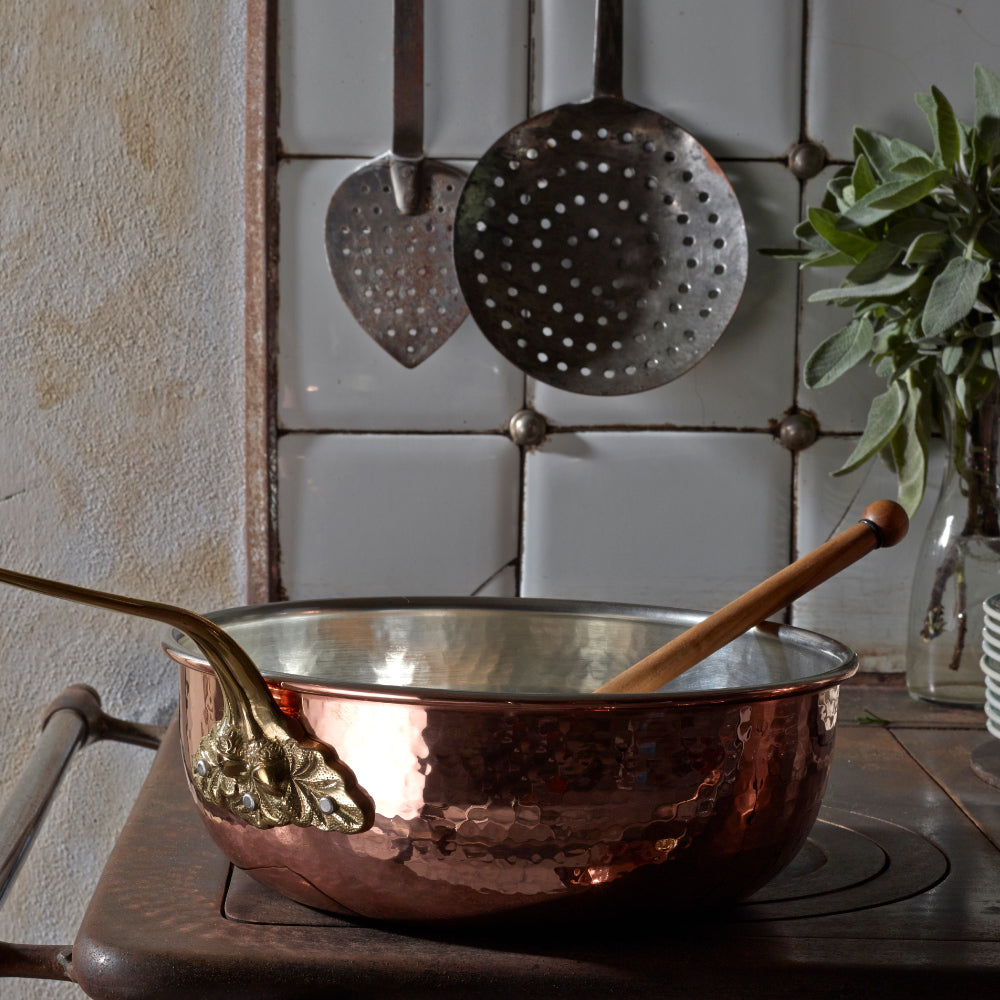 Getting the most out of your Ruffoni Chef's Pan
There's a reason they call it the "Chef's" pan: taller than a frying pan, but lower than a stockpot, with a wide opening and gently rounded sides, this shape is a cookware wonder, the perfect tool for infinite recipes.
Sauté vegetables with one hand thanks to the high rounded sides, brown chunks of meat on the wide bottom then simmer gently into rich stews, or toss pasta to coat it with its thickened sauce.
While practical and versatile, the Chef pan really shines when making risotto: its wide base ensures a steady absorption of broth, so that all flavors are absorbed while water evaporates quickly, and the rounded sides ease stirring and prevent stubborn grains from getting stuck in the corners. Explore combinations of flavors, from porcini mushrooms and truffle to seafood, all kinds of cheese and vegetables.
Choose this convenient kitchen workhorse for a novice home chef's present or treat yourself: it's the perfect starting point for a copper collection that will grow over the years!
Shop Chef Pans
Taking care of your Ruffoni the right way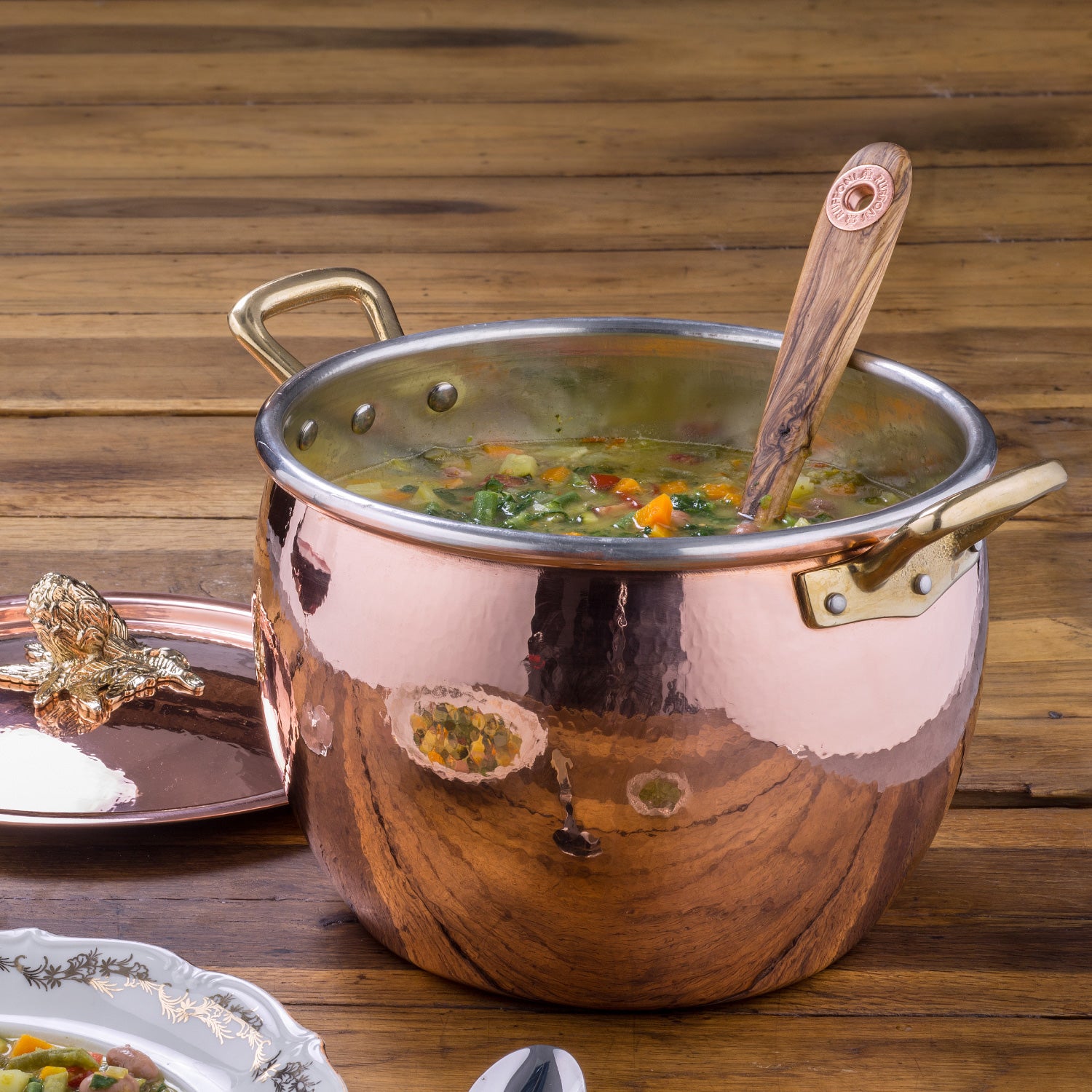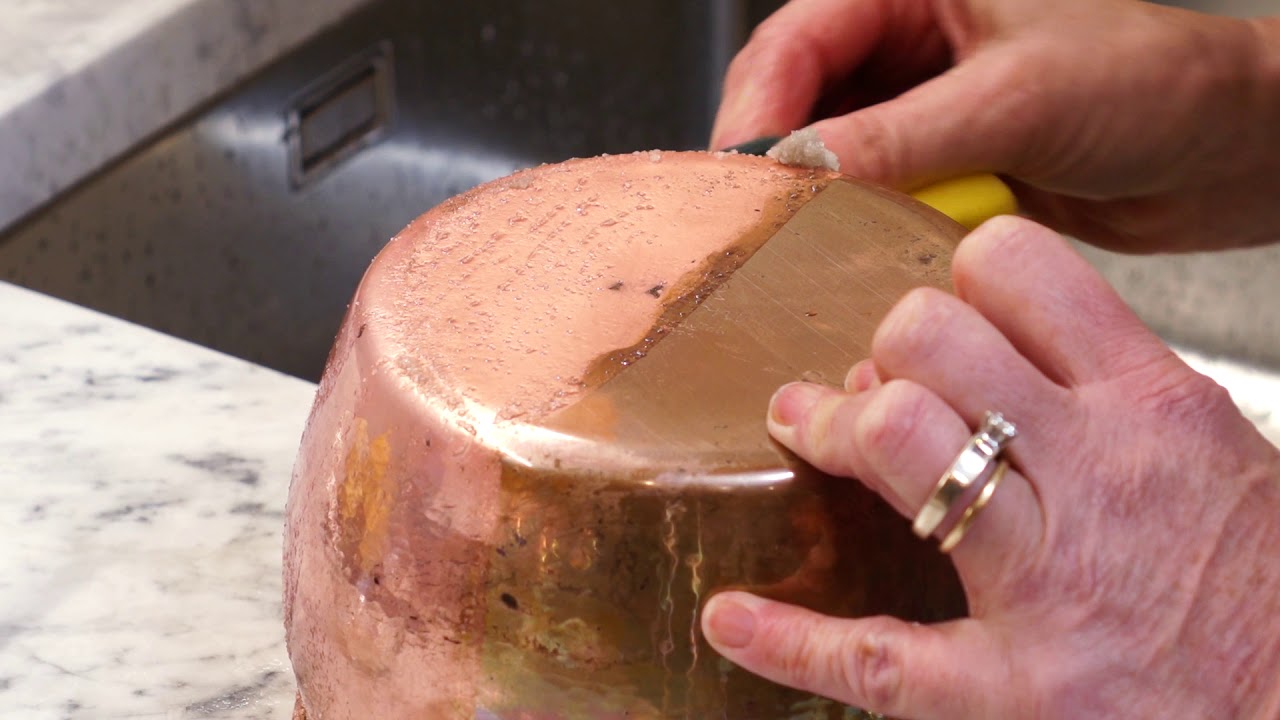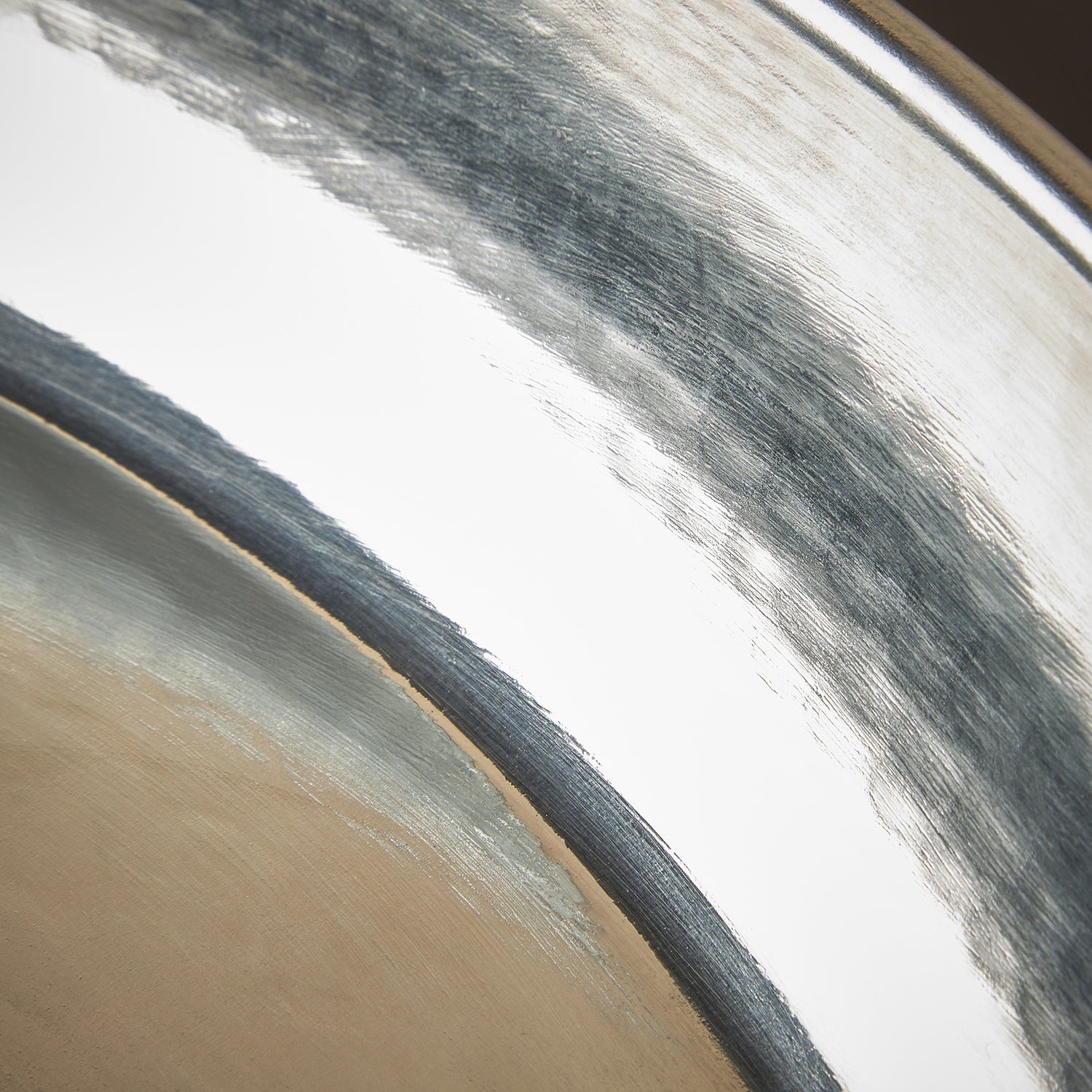 Cooking

Recommended for use on gas stovetops, open flames (wood, charcoal, barbecue) and in the oven - electric cooktops also possible.

Never heat the pot empty and do not exceed 220 C (430 F). Bronze handles will get hot: always use pot holders while cooking.

Use wood or plastic tools to avoid scratching the tin lining.
Washing and Polishing

Hand-wash with a soft sponge and mild detergent, and dry immediately with a soft cloth.

With use, copper develops a rich patina over time that many love and cherish. To restore a polished shine, use a good copper polish (like Ruffoni Cleaner) or salt with lemon juice/vinegar.
Tin Care

Tin will naturally discolor over time, but remain equally effective. Depending on use, the tin lining may eventually wear off and requireretinning. Prolong the tin lining's life by not scratching it with metal tools, never overheating the cookware, and limiting the use of acidic ingredients.