Regular price
Sale price
$140
Unit price
per
10% OFF
Ideal for boiling pasta reserving the precious starchy water
Crafted in best-in-class stainless steel
Suitable for Opus Prima, Opus Cupra, Symphonia Prima, and Symphonia Cupra stockpots
View full details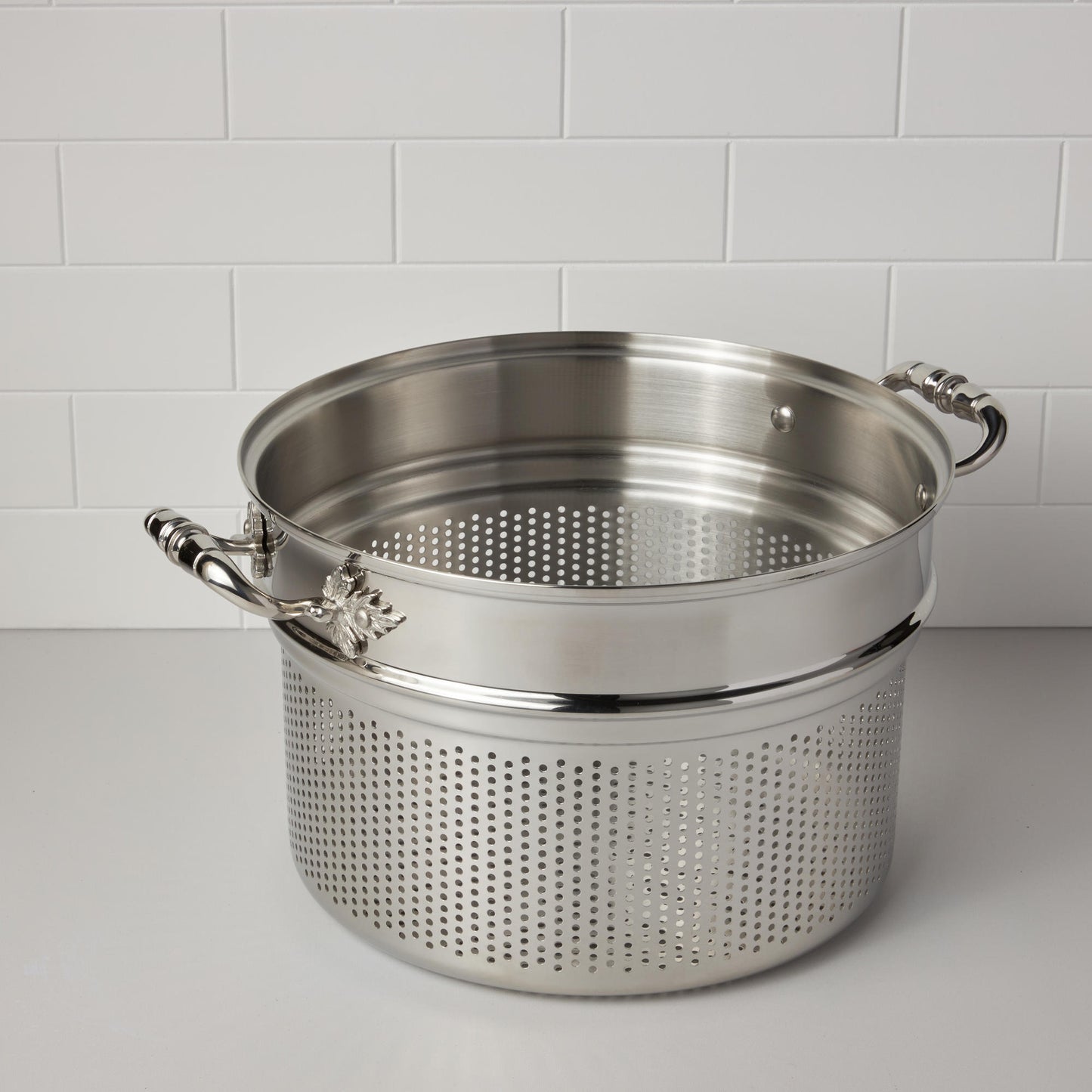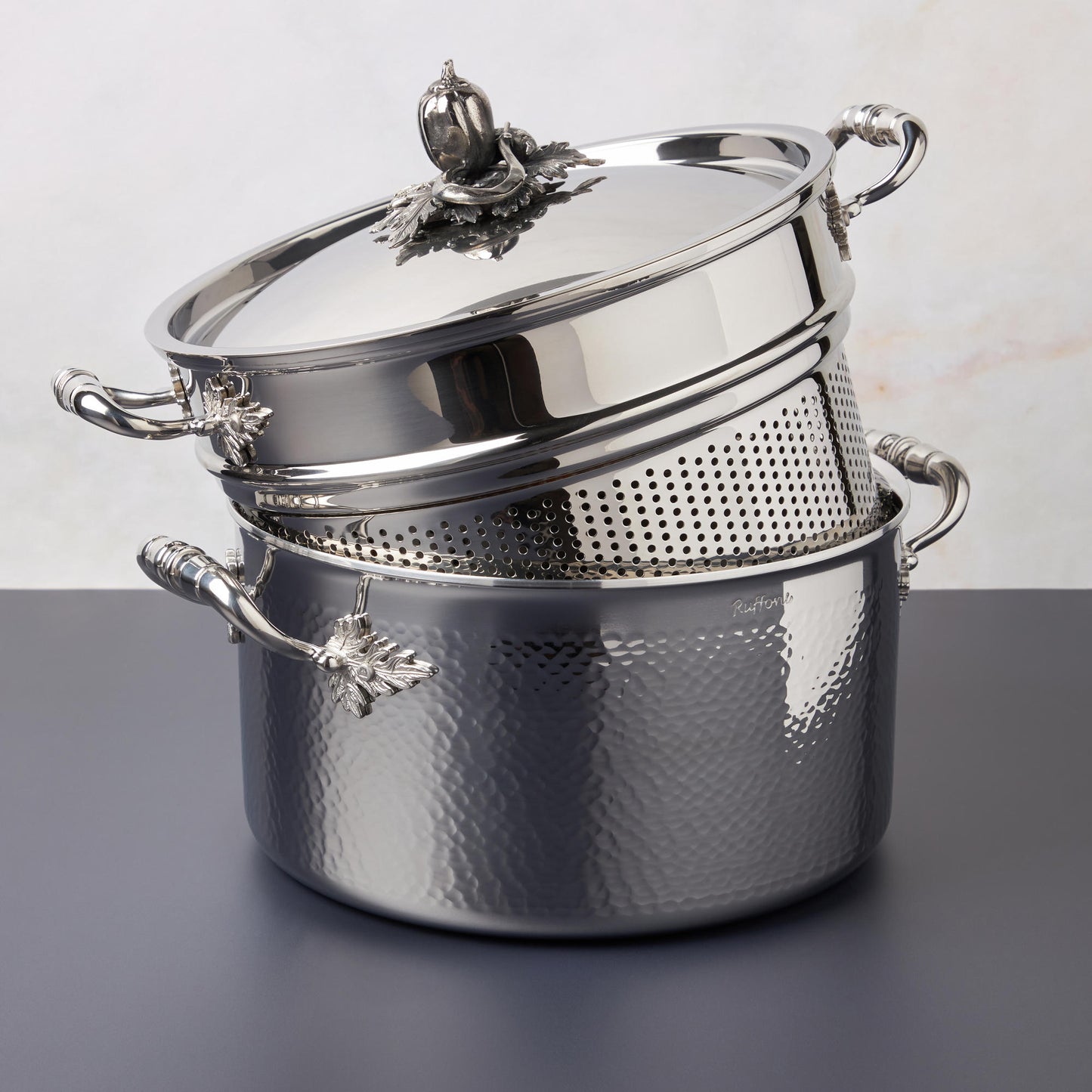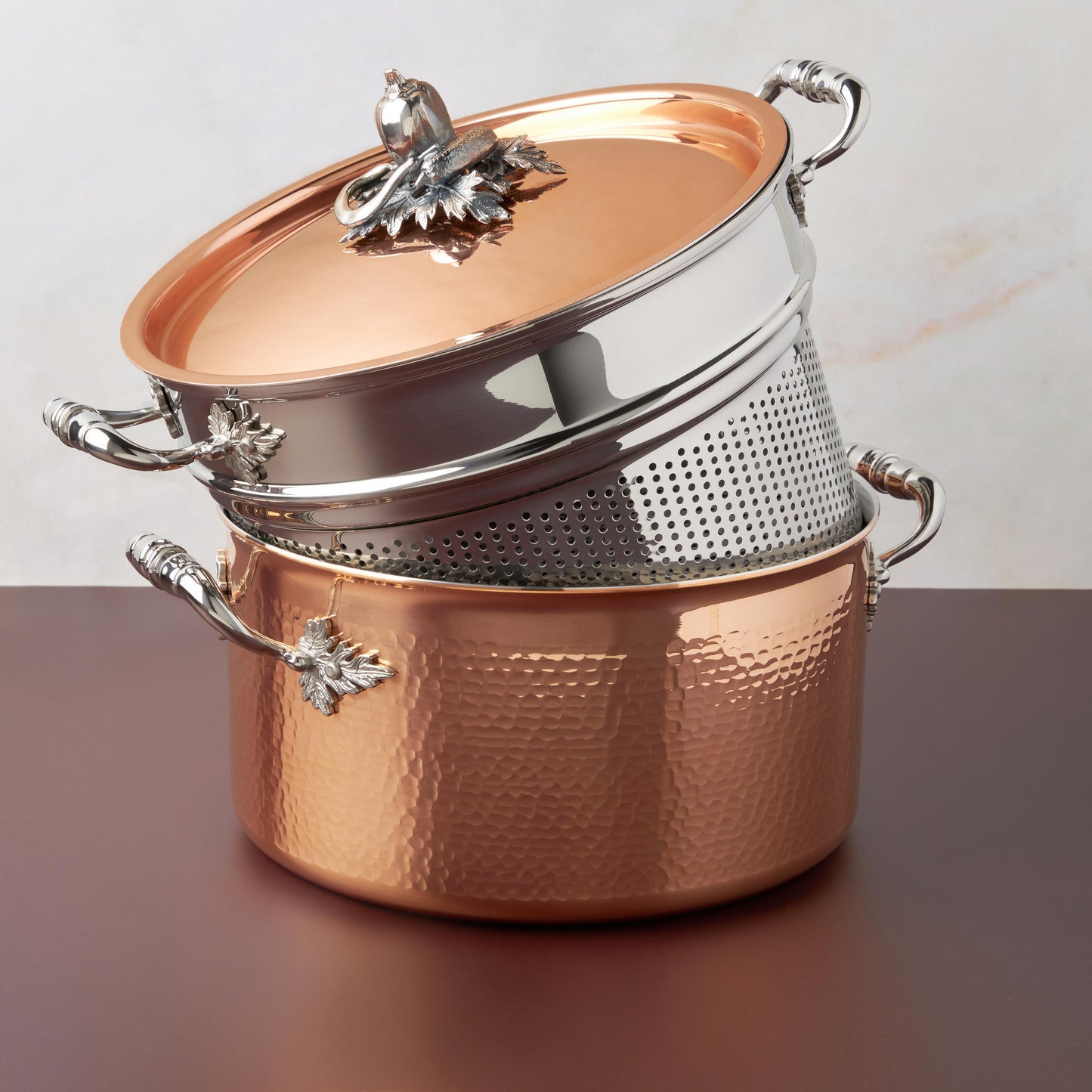 Learn more about this Ruffoni
The pasta insert allows you to easily take the pasta out of the boiling water when it's perfectly al dente and drop it straight into the sauce without losing precious cooking water to the kitchen drain. This way you will be able to add a bit of the starchy water to your pasta sauce, making an extra creamy dressing that will stick to the pasta even better.

Entirely made of stainless steel, it is suitable for our Opus Prima, Opus Cupra, Symphonia Prima, and Symphonia Cupra stockpots, and can be safely washed in the dishwasher.
The Opus Cupra collection
Opus Cupra takes its name from the copper that forms its body, which is merged with the stainless steel of its interior lining and handles, and the silver on its decorated finials. From the union of different metals, comes superior cooking performance paired with unmatched elegance in the kitchen and at the dining table:
Thick copper cookware for great thermal conductivity, to ensure great control while cooking
Internally coated with practical, easy-to-clean and scratch-resistant stainless steel
Hammered by our master coppersmiths for increased strength and lasting beauty
Stainless steel handles are decorated with delicate leaves and attached with durable stainless steel rivets
Solid copper clad lids are enriched with finials in exquisite shapes of fruits and vegetables, hand cast in solid bronze and silver plated by our partner silversmiths
Heirloom quality items, worthy of being handed down through generations
Suitable for all hob tops excluding induction and oven-safe up to 450°F
Lifetime Warranty
Made in Italy
Shop the Opus Cupra collection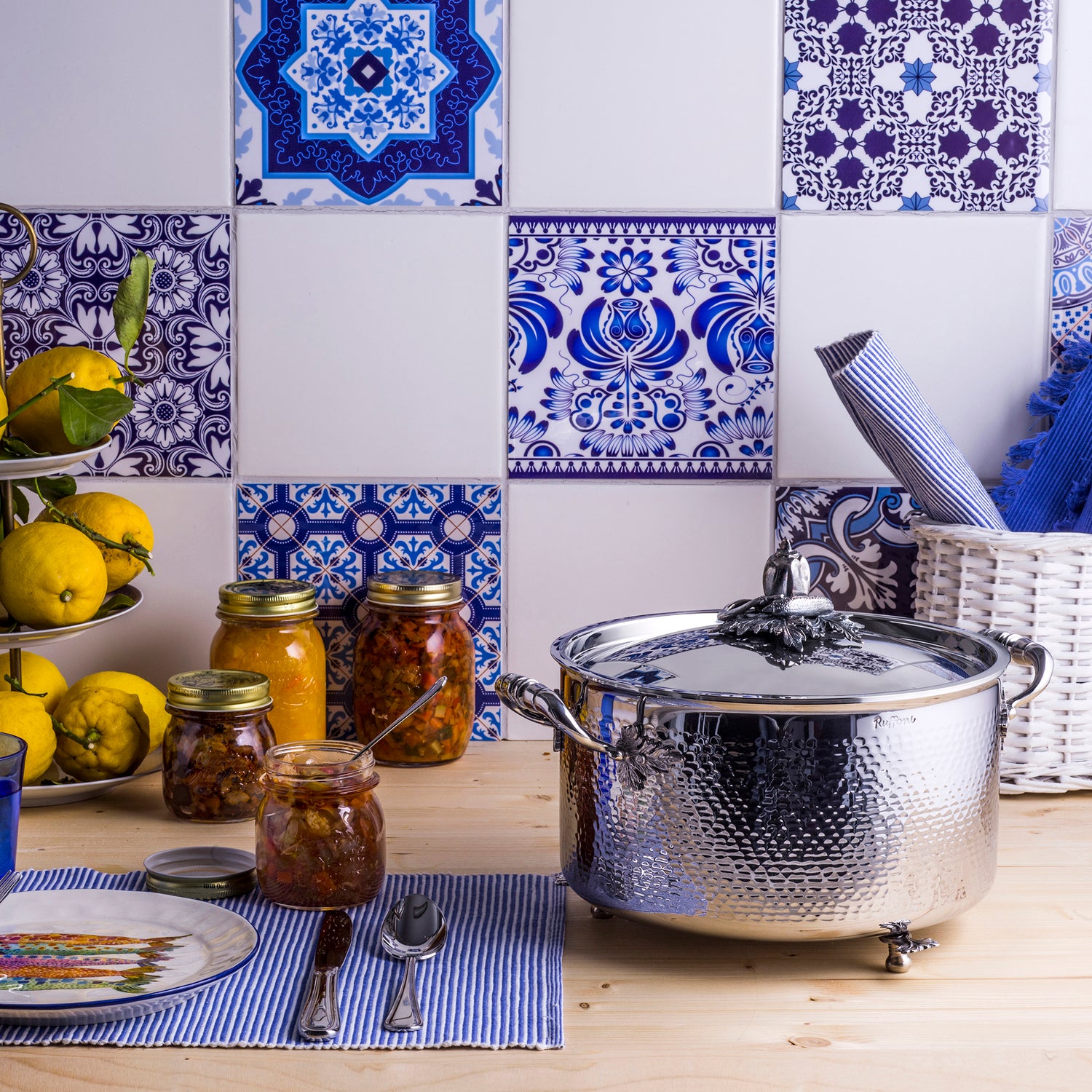 The Opus Prima collection
Prima, meaning "first" in Latin, is the first collection in the world to bring the traditional copper hammering to clad stainless steel – a material appreciated by chefs and home cooks for its fast and uniform heat distribution, and its practical, induction-suitable and easy-to-clean surface. In this Collection, functionality meets Italian flair – hammered by our master coppersmiths in true Ruffoni tradition and mirror polished, the Opus Prima collection features silver plated finials that celebrate our shared culinary history and traditions.

- Thick core of super conductive aluminum for optimal responsiveness: food will not burn or overcook
- Internally and externally coated in mirror-polished stainless steel: practical, scratch-resistant, easy-to-clean and induction-capable
- Hammered by our master coppersmiths to ensure lasting beauty
- Handles and lids are enriched with finials in exquisite shapes such as acorns, artichokes, vegetables and animals to bring warmth and elegance to any table
- Knobs are cast in solid bronze and silver plated by our partner silversmiths in Milan
- Suitable for all hob tops, including induction, and oven-safe up to 450°F
- Lifetime Warranty
- Made in Italy
Shop the Opus Prima collection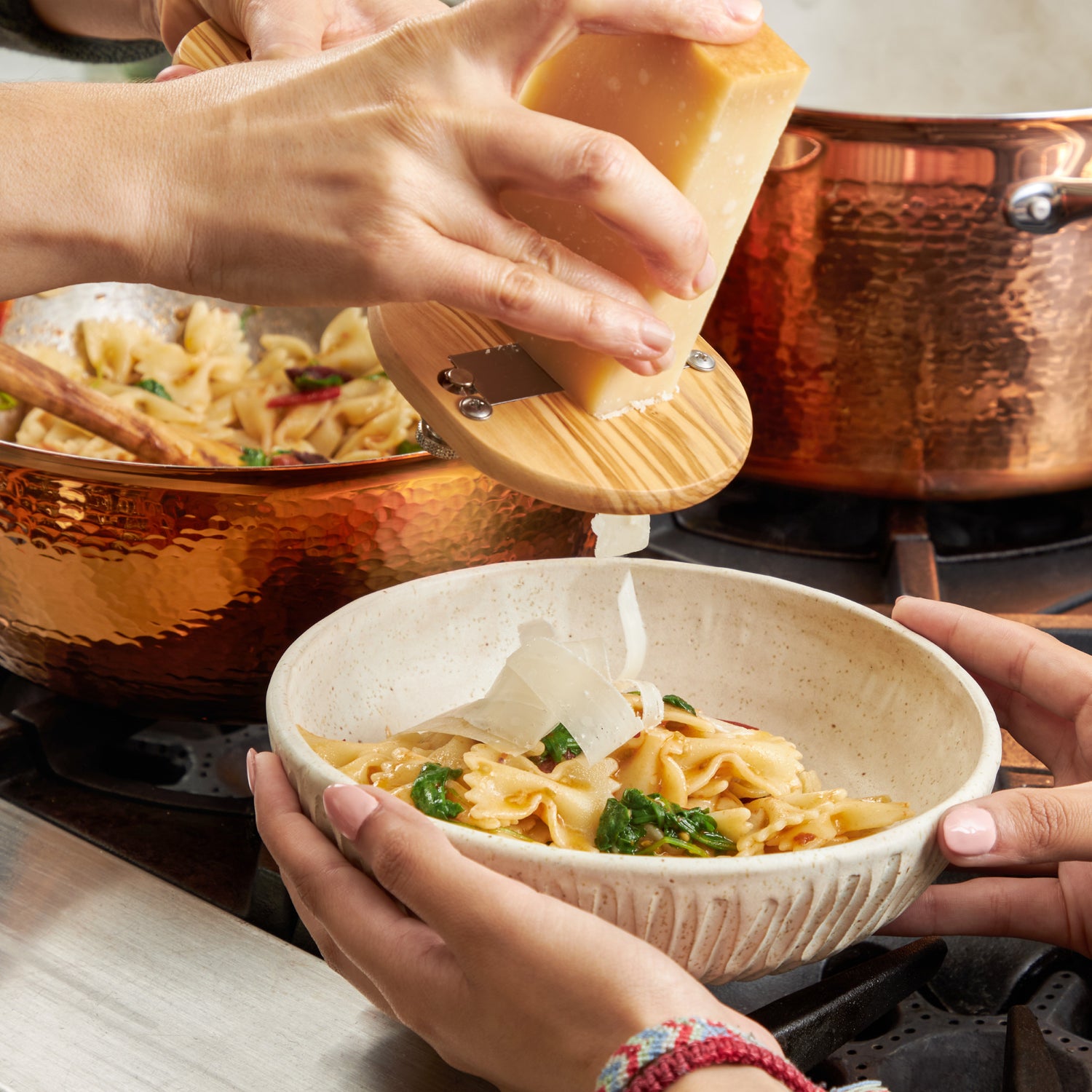 The Ruffoni accessories
Pots and pans might be the kitchen's main stars, but accessories and specialty pieces play a crucial supporting role. Some, such as the pasta insert and the warming stand are born as additions to main pieces and allow discerning home chefs to get even more use and enjoyment out of their collections. Others, like our jars and olivewood tools, don't need anything else: a lovely gift idea for a Ruffoni lover but also an elegant collection starter, suitable for anyone. Finally, some specialty items like the zabaglione bowl and jam pot honor antique confectionery traditions that rely on copper's fantastic thermal and chemical properties in the making of caramel, jams and preserves, whisking egg whites and creating zabaglione.
- Made of conductive solid copper, resistant stainless steel, clear glass and olive wood
- Heirloom quality items, worthy of being handed down through generations
- Recommended for cooking, gifting, and for a stunning presentation at the table
Shop the Ruffoni Accessories
Taking care of your Ruffoni the right way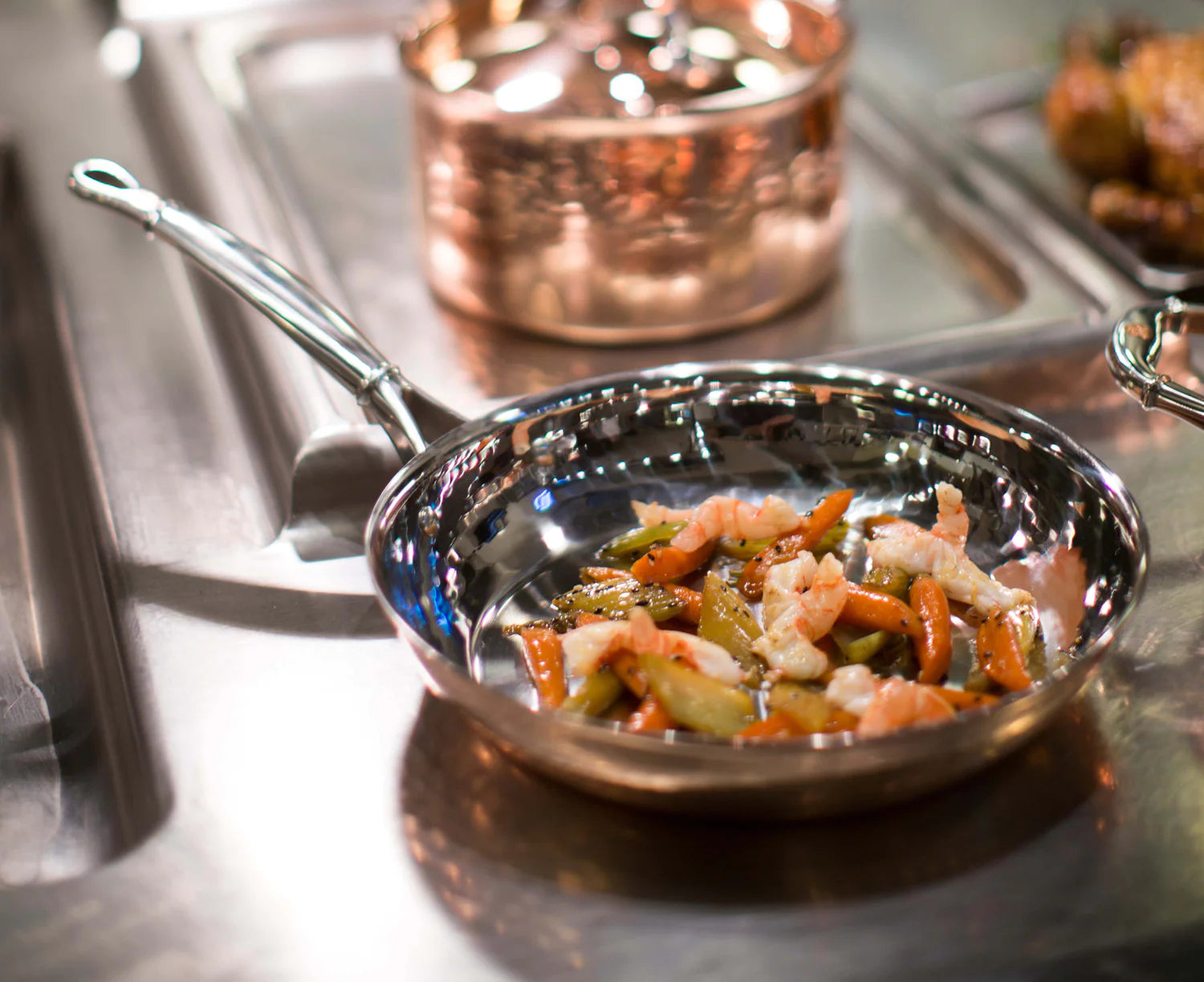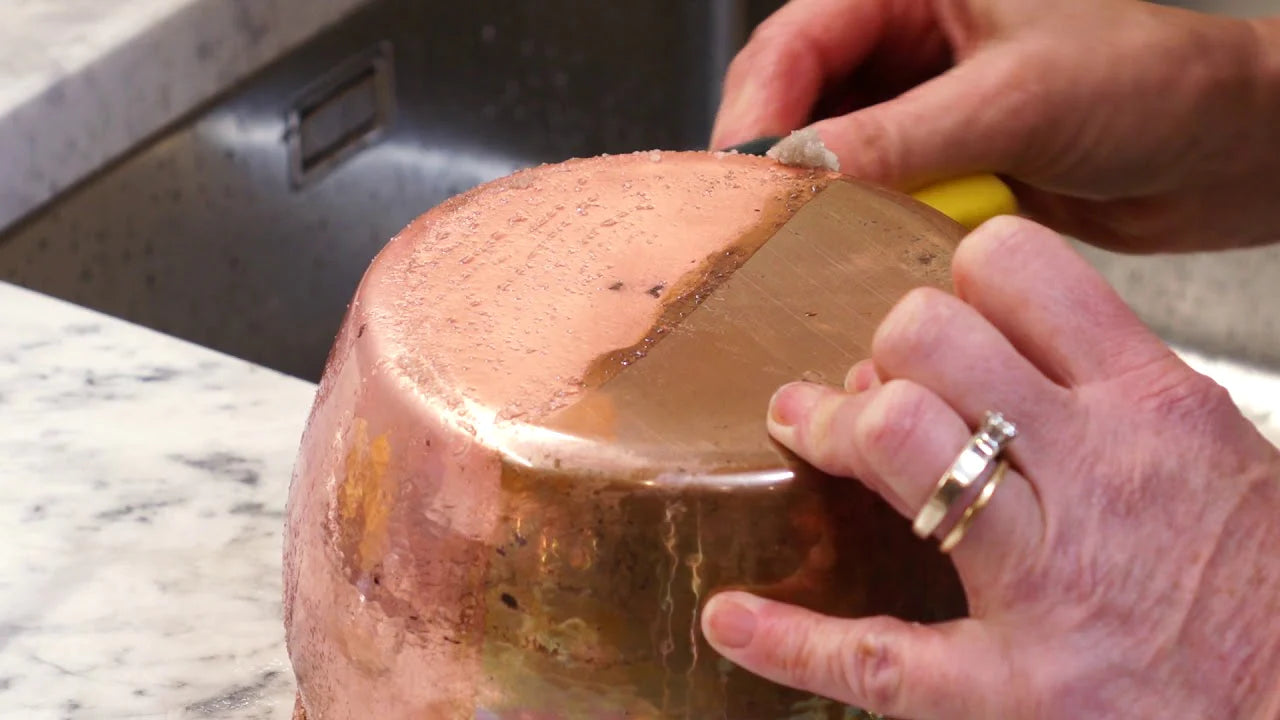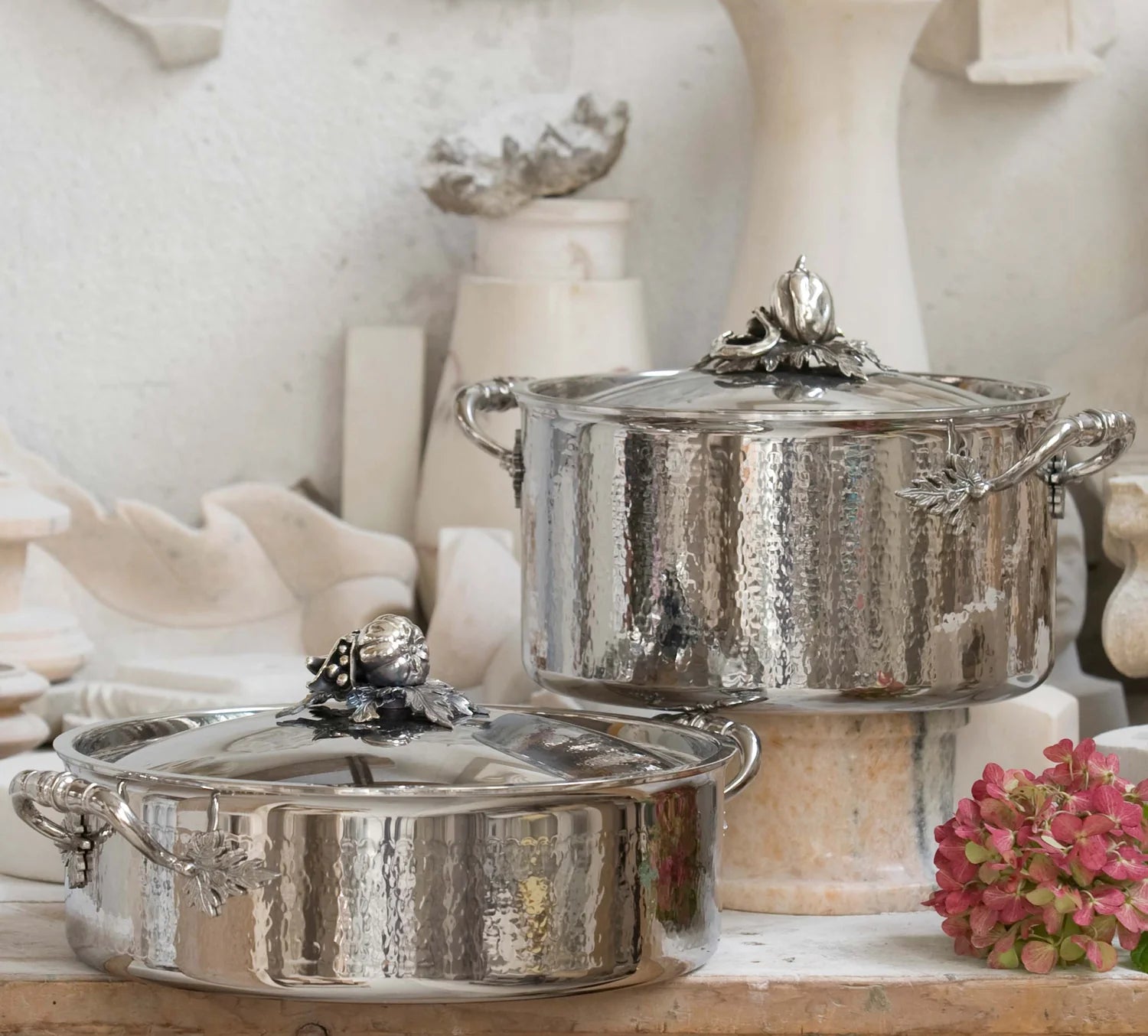 Cooking

Recommended for use on gas stovetops, open flames (wood, charcoal, barbecue) and in the oven - electric cooktops also possible. Use a burner that is similar in diameter to the cookware, never heat the pot empty and do not exceed 230 C (450 F). To avoid scratching or dulling the polished surface, do not use knives, sharp kitchen tools, corrosive detergents and metal scouring pads.
Washing and Polishing

Hand-wash with a soft sponge and mild detergent, and dry immediately with a soft cloth.With use, copper develops a rich patina over time that many love and cherish. To restore a polished shine, use a good copper polish (like Ruffoni Cleaner) or salt with lemon juice/vinegar.
Silver care

The silver-plated finial will naturally tarnish over time: use a silver-polishing cloth to restore its shine, or to polish more thoroughly remove from the lid by twisting the special screw - rotate the screw, not the finial, to prevent damage to the lid. Always hand-wash as dishwasher use would accelerate the silver tarnishing.