Ideal for simmering soups and stocks, boiling pasta and steaming vegetables and shellfish
Crafted in tri-ply clad stainless steel: induction compatible, practical and super conductive
Hammered for increased strength and lasting beauty
Crowned with a silver plated finial in the shape of a pumpkin and gourd
Made in Italy
View full details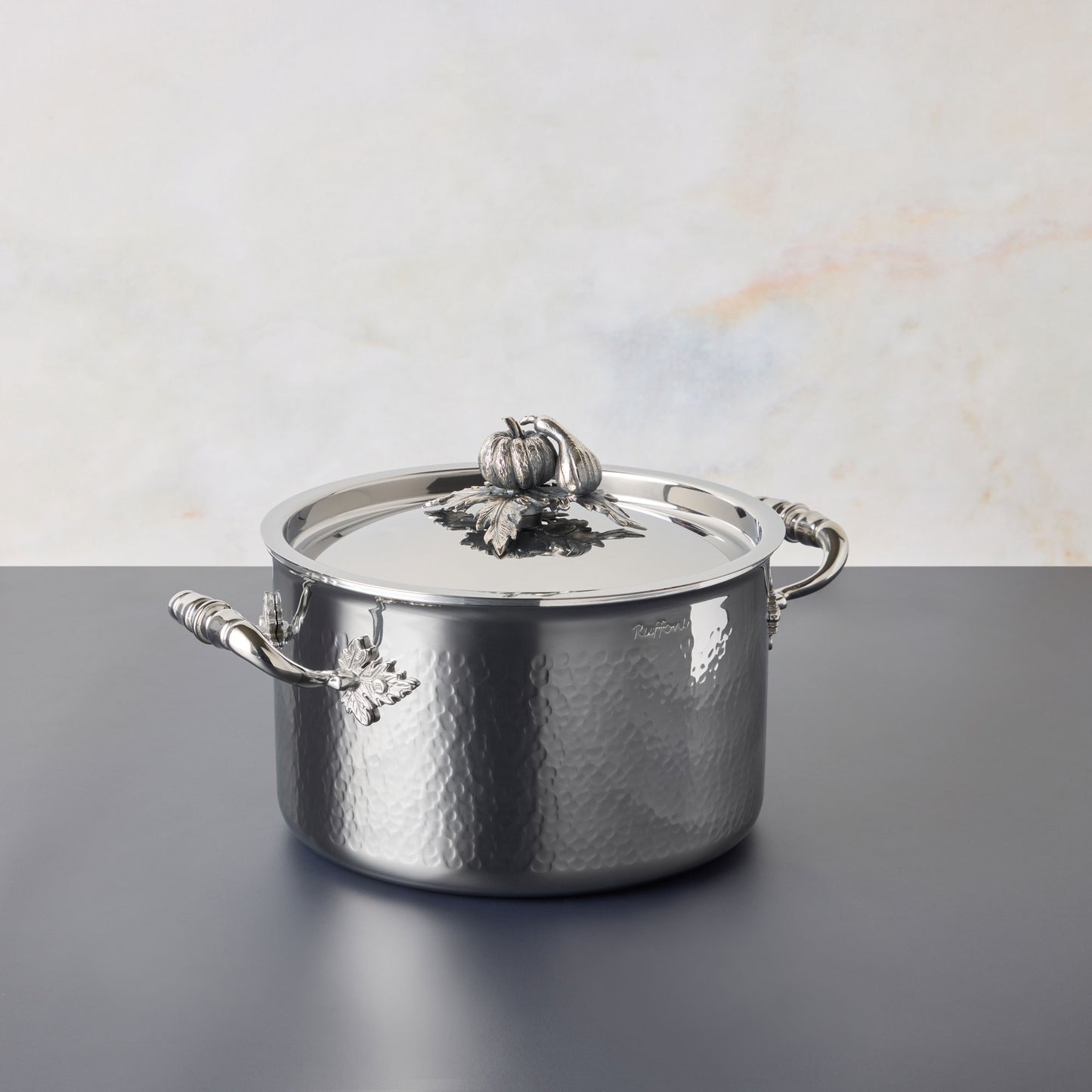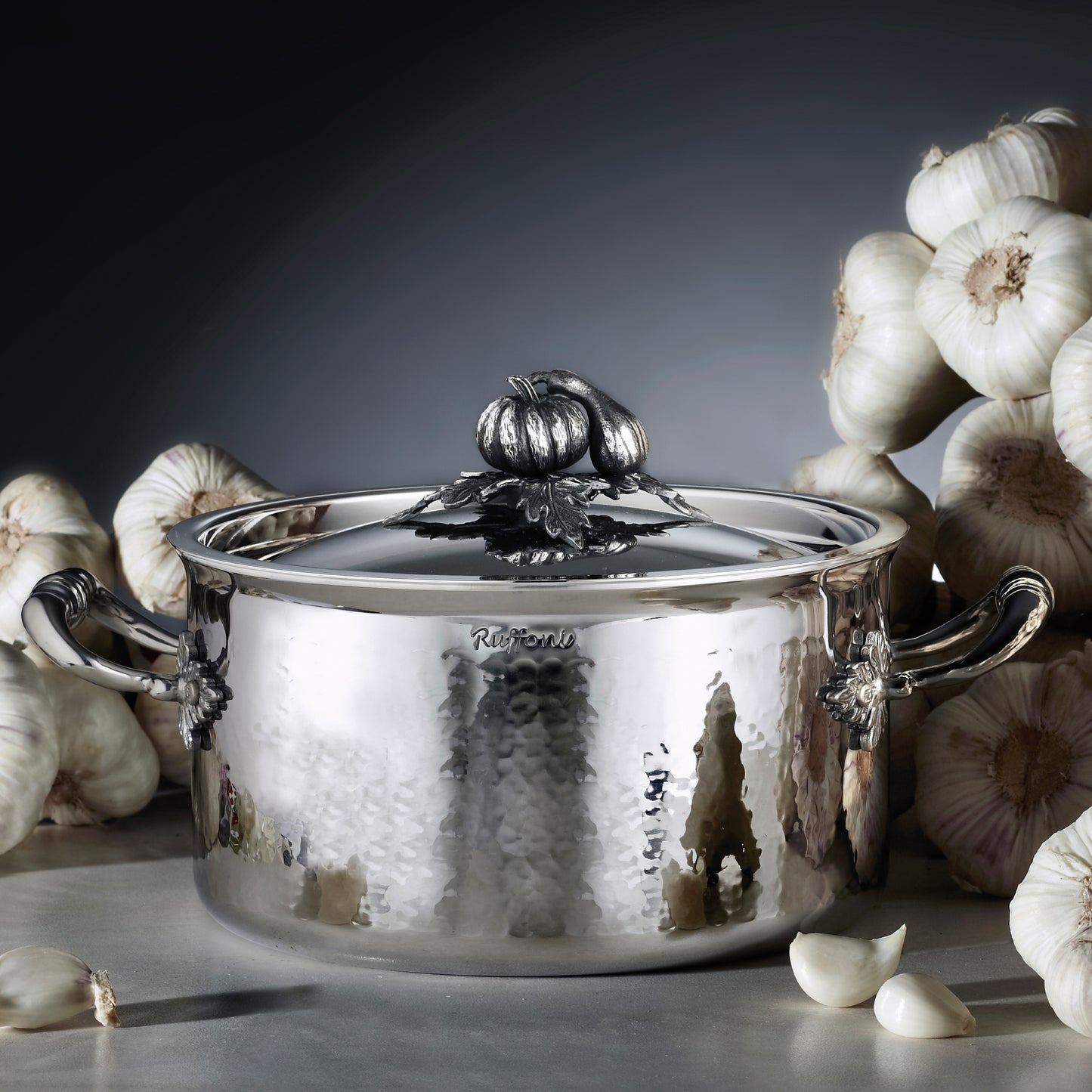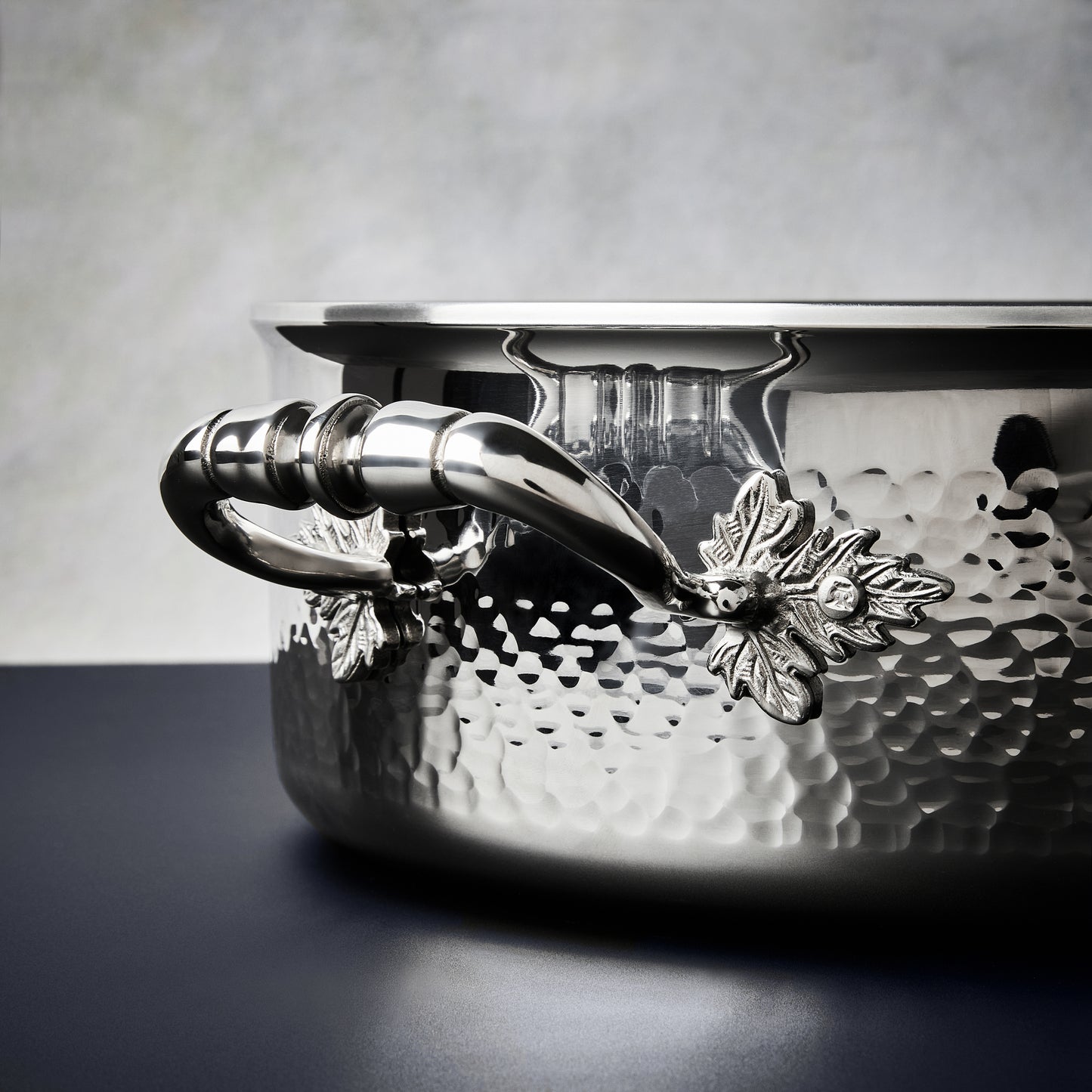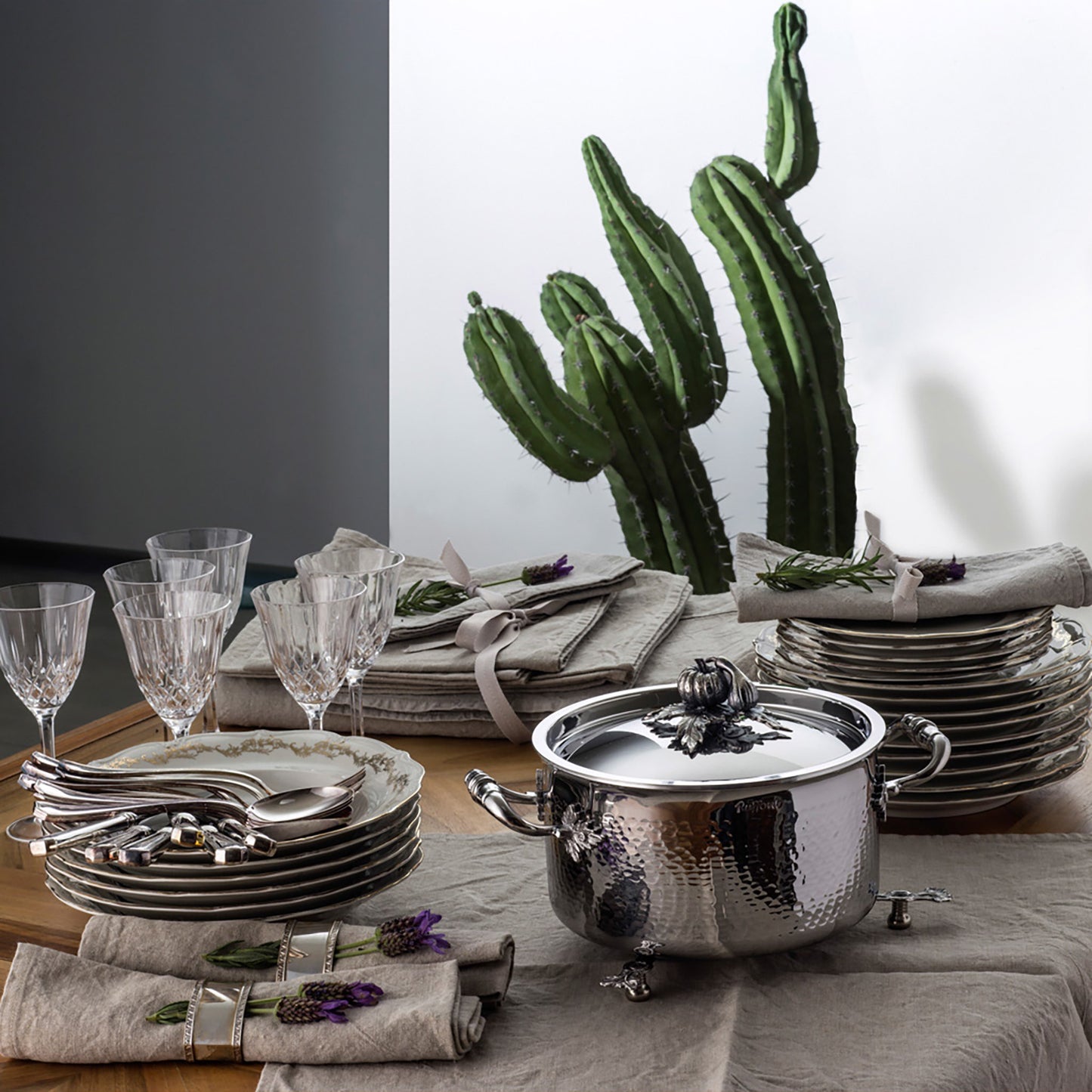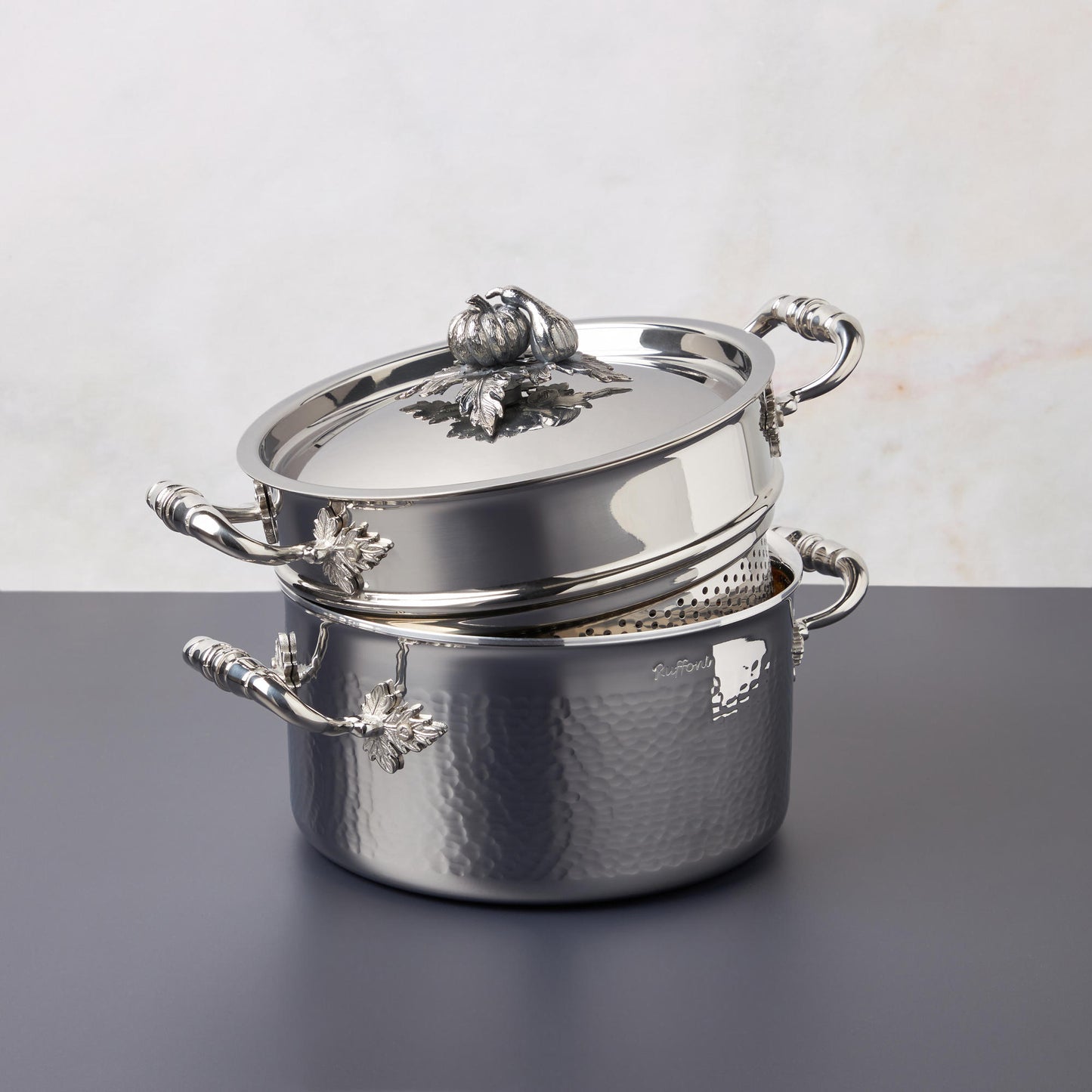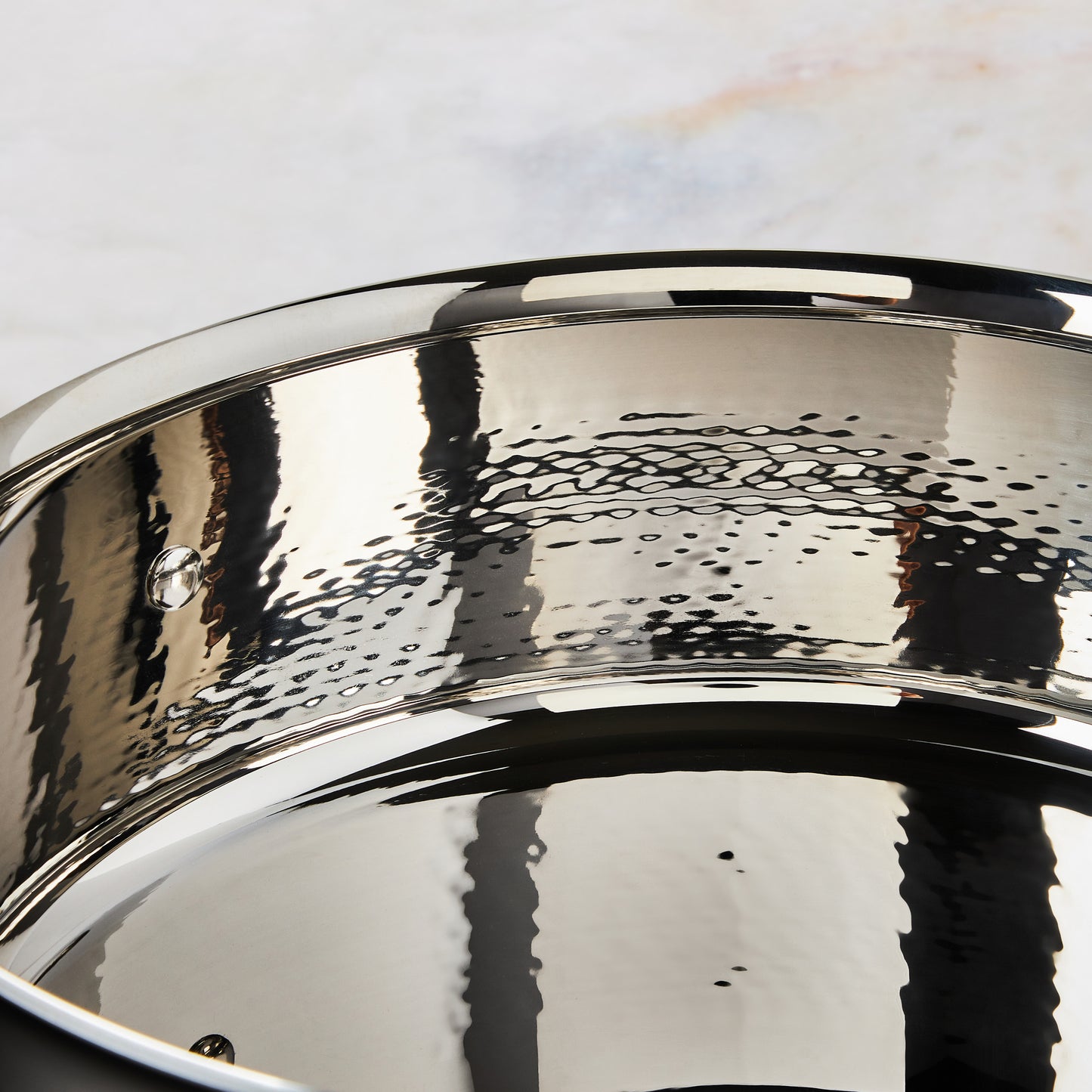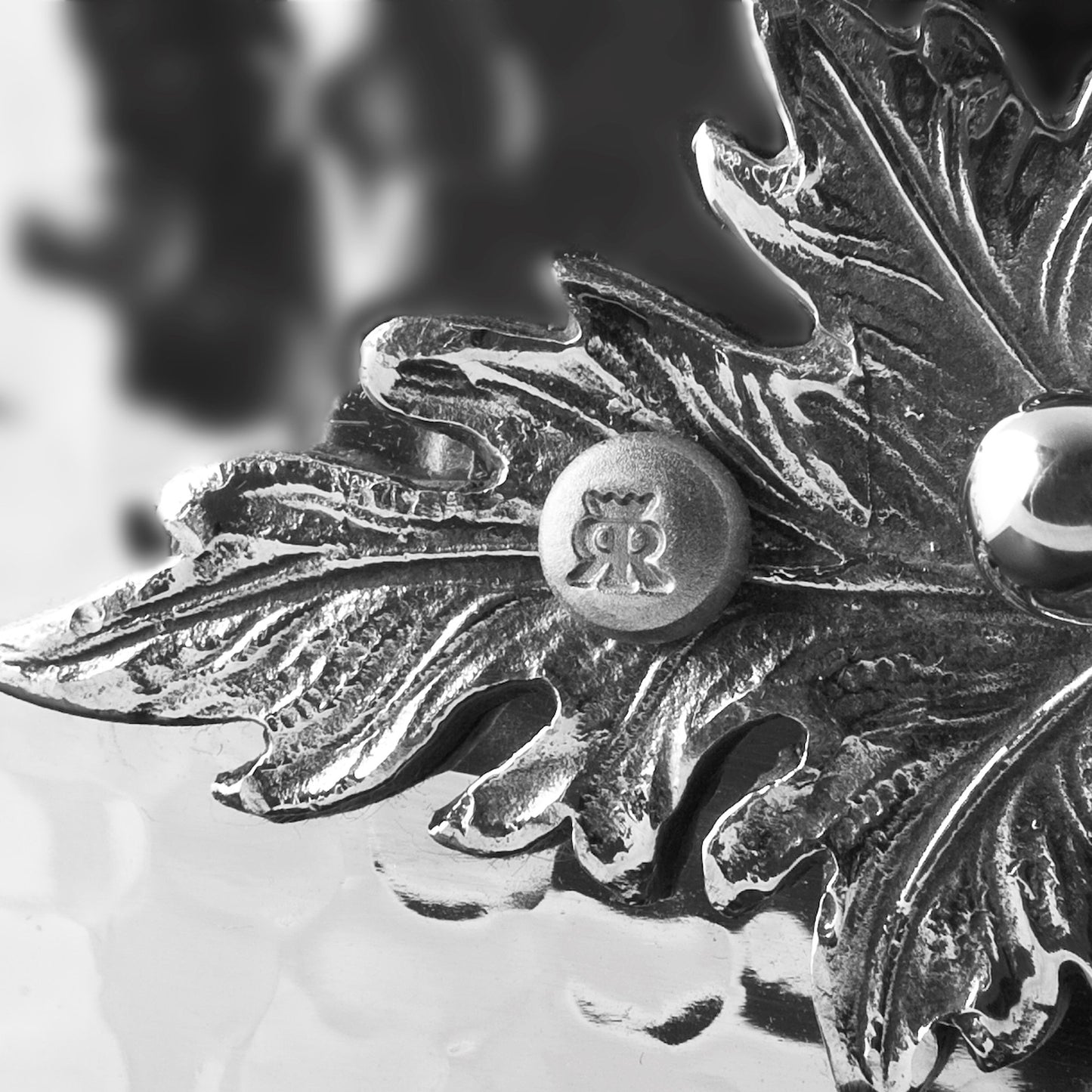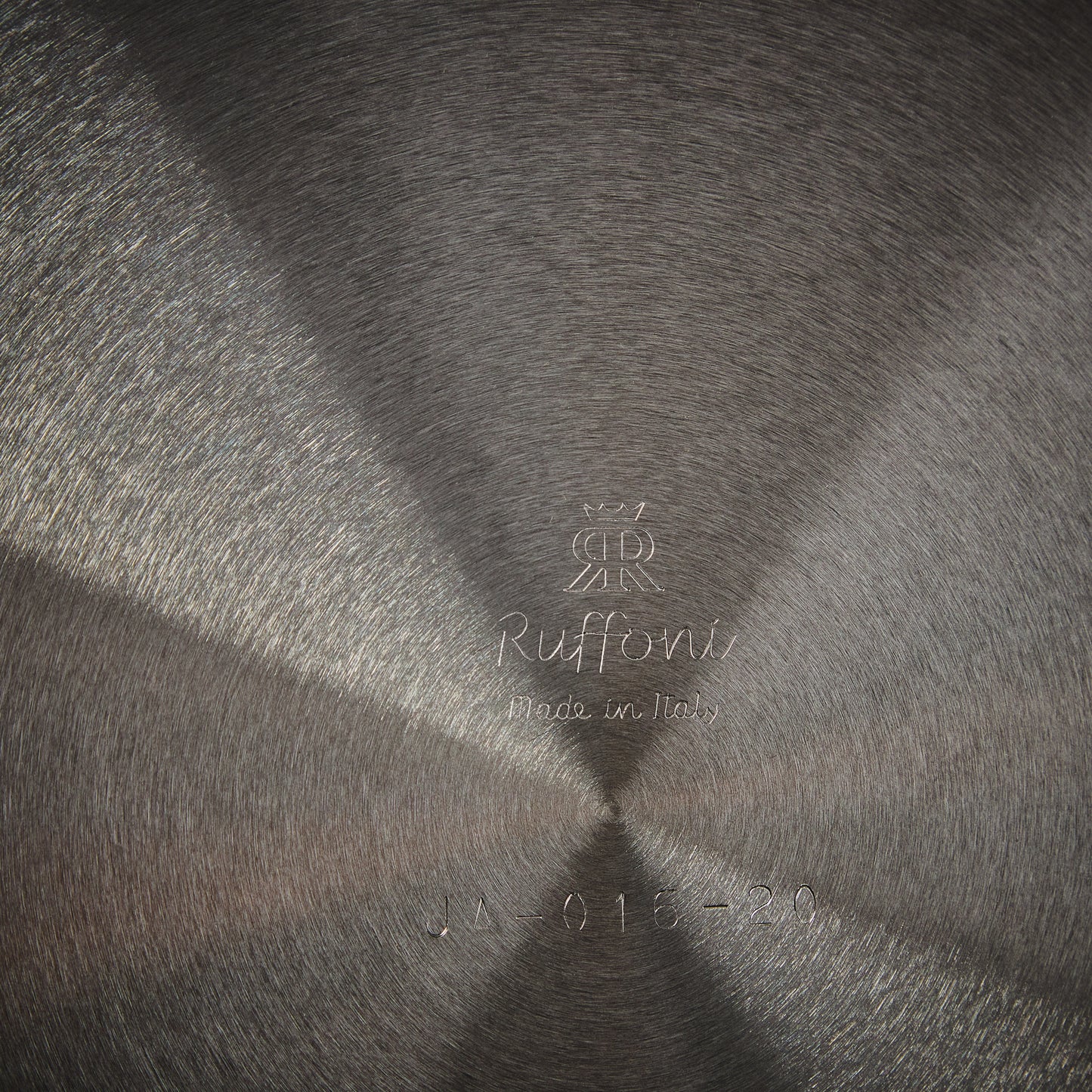 Learn more about this Ruffoni
Smaller than a classic stockpot, but just as mighty, this handy, versatile soup pot is the ideal choice for smaller families or multi-course meals. Boil and simmer healthy, seasonal veggies, rice and grains to experiment with different soups and minestrone every day, or use your Opus Prima soup pot to boil pasta for up to four people, make velvety purees or steam clams and mussels. Pair it with the matching steamer insert to prepare healthy sides or tender dumplings. When time is short, this practical soup pot will even help you reheat leftovers!

Made with best-in-class clad stainless steel: a thick core of super conductive aluminum alloy guarantees great responsiveness, ensuring food will not burn or overcook. The inside is lined in brushed stainless steel, practical and easy to clean, whilst the external stainless steel layer is induction-ready and hammered by our master artisans to ensure lasting beauty. The stainless steel handles are decorated with delicate leaves and the lid is crowned by a pumpkin and gourd shaped knob, silver-plated by our partner silversmiths in Milan.

Induction compatible.
Made in Italy.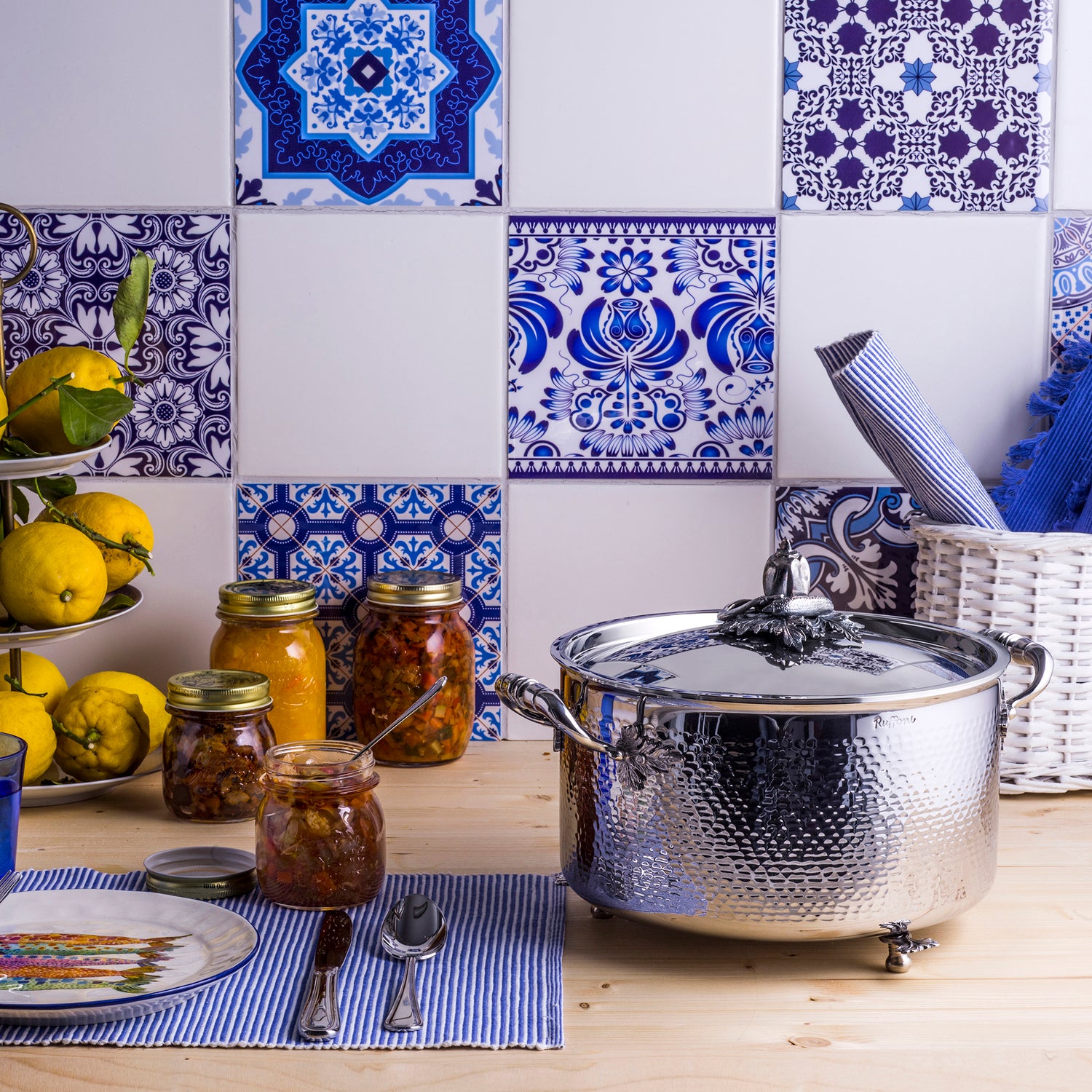 The Opus Prima collection
Prima, meaning "first" in Latin, is the first collection in the world to bring the traditional copper hammering to clad stainless steel – a material appreciated by chefs and home cooks for its fast and uniform heat distribution, and its practical, induction-suitable and easy-to-clean surface. In this Collection, functionality meets Italian flair – hammered by our master coppersmiths in true Ruffoni tradition and mirror polished, the Opus Prima collection features silver plated finials that celebrate our shared culinary history and traditions.

- Thick core of super conductive aluminum for optimal responsiveness: food will not burn or overcook
- Internally and externally coated in mirror-polished stainless steel: practical, scratch-resistant, easy-to-clean and induction-capable
- Hammered by our master coppersmiths to ensure lasting beauty
- Handles and lids are enriched with finials in exquisite shapes such as acorns, artichokes, vegetables and animals to bring warmth and elegance to any table
- Knobs are cast in solid bronze and silver plated by our partner silversmiths in Milan
- Suitable for all hob tops, including induction, and oven-safe up to 450°F
- Lifetime Warranty
- Made in Italy
Shop the Opus Prima collection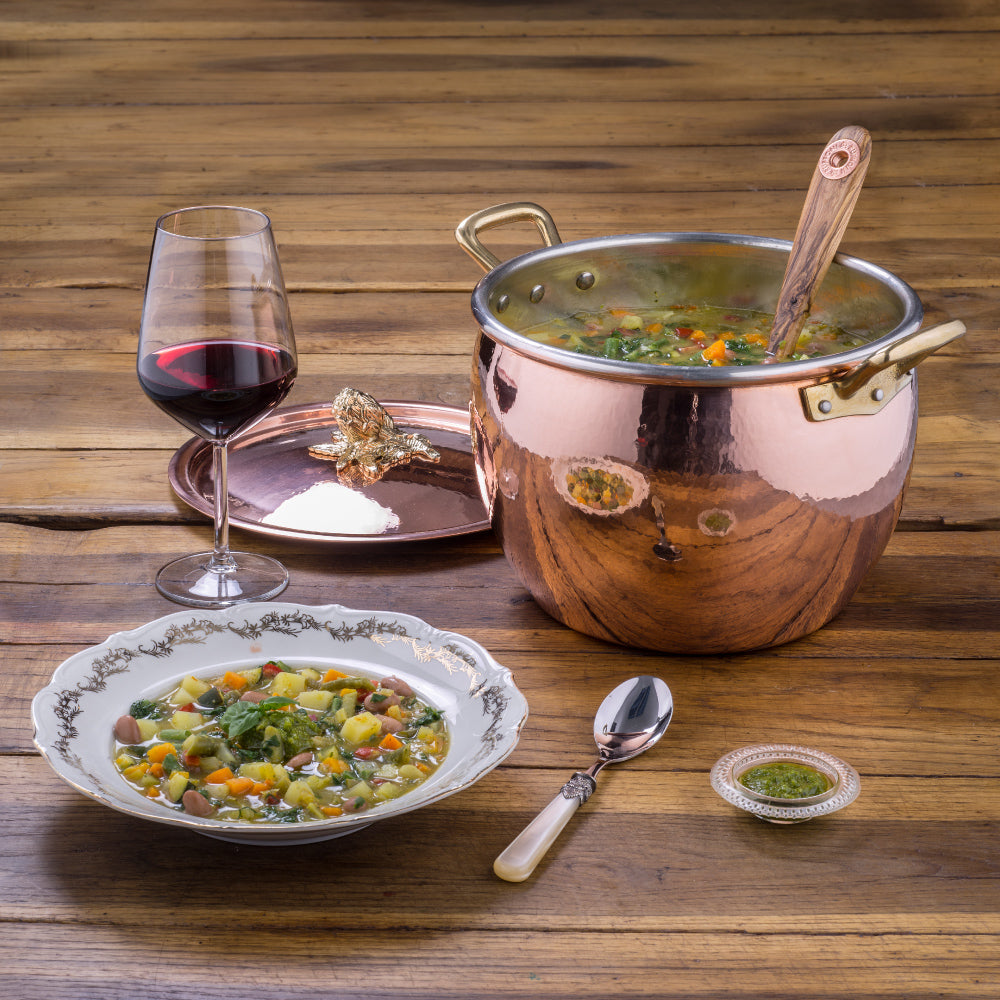 Getting the most out of your Ruffoni Stockpot
Stockpots are approximately as tall as they are wide: a clever proportion that maximizes their capacity, meaning you can cook plenty of food at once.
Fill with water and any veggies found wondering at the back of the fridge for a light and tasty homemade vegetable stock, or add meat and bones for delicious homemade stock which can be used in any number of dishes (our favorite: risotto!). Alternatively, make a flavor base with soffritto, then layer on your favorite seasonal vegetables and simmer gently for endless soup options, nourishing and satisfying. The stockpot can also be used to gently simmer grains or prepare oatmeal for breakfast, or take a page out of all nonnas' book and mix vegetables, legumes and short pasta for a nourishing minestrone that the whole family will enjoy.
Bring directly to the table to keep your soup warm until serving and elevate any simple supper to special occasion. Store your stockpot right on the stovetop or on a display shelf when not in use to enjoy its warm shine every time you walk into your kitchen.
Shop Stockpots