Regular price
Sale price
$520
Unit price
per
20% OFF
Ideal for roasting, braising and stewing, from the stovetop to the oven
Crafted in solid copper for unparalleled heat conductivity
Hammered for increased strength and lasting beauty
Lined in stainless steel for practicality and convenience
Made in Italy
View full details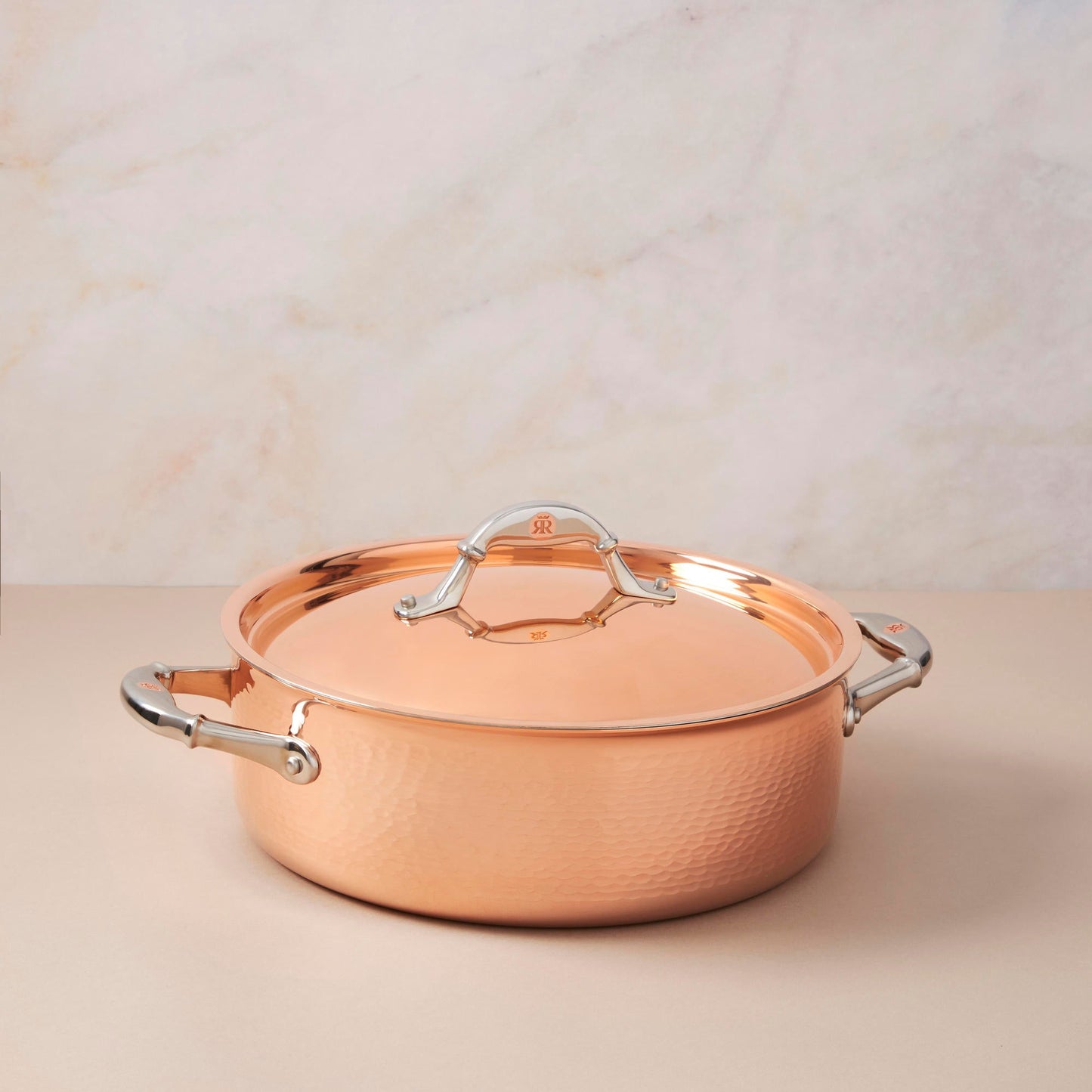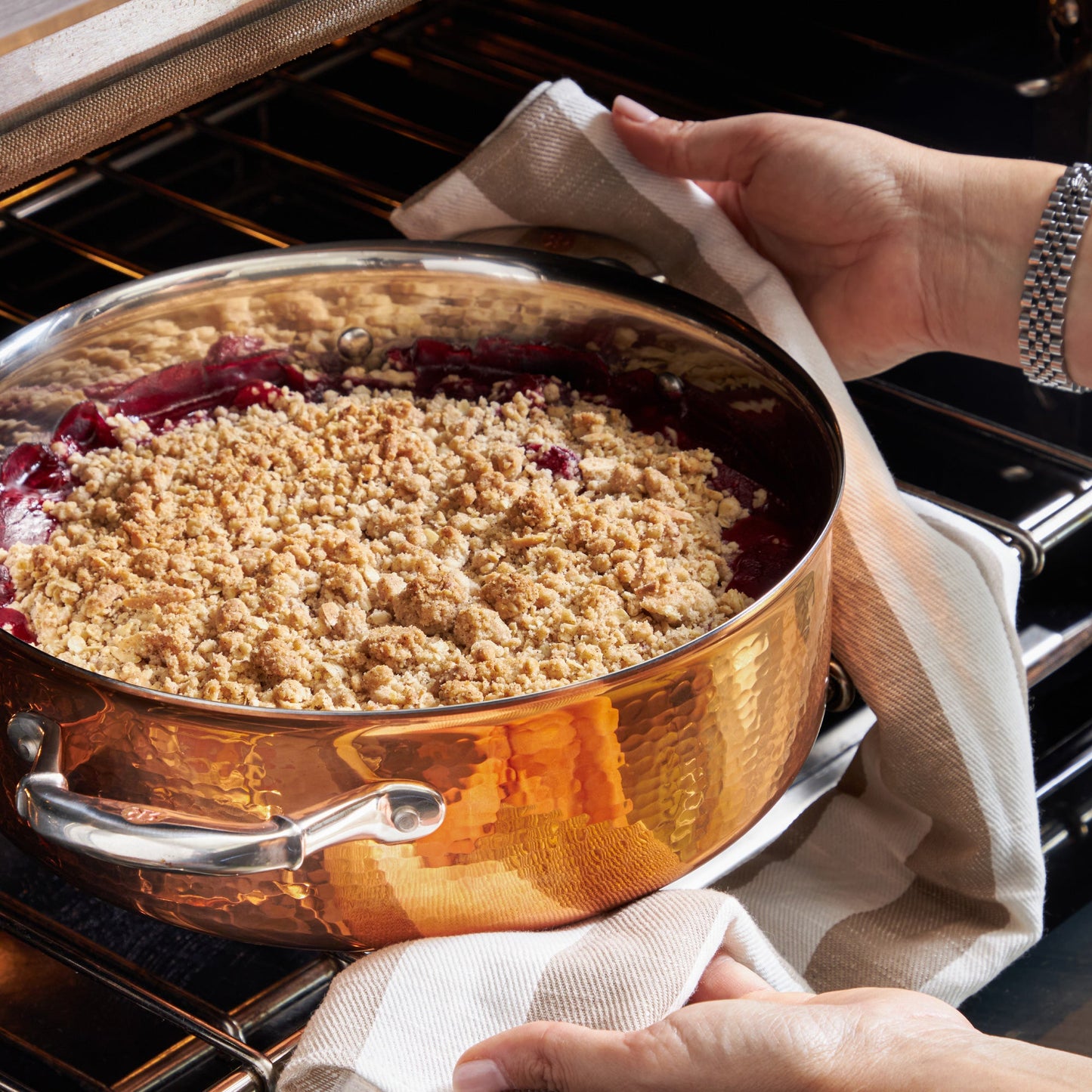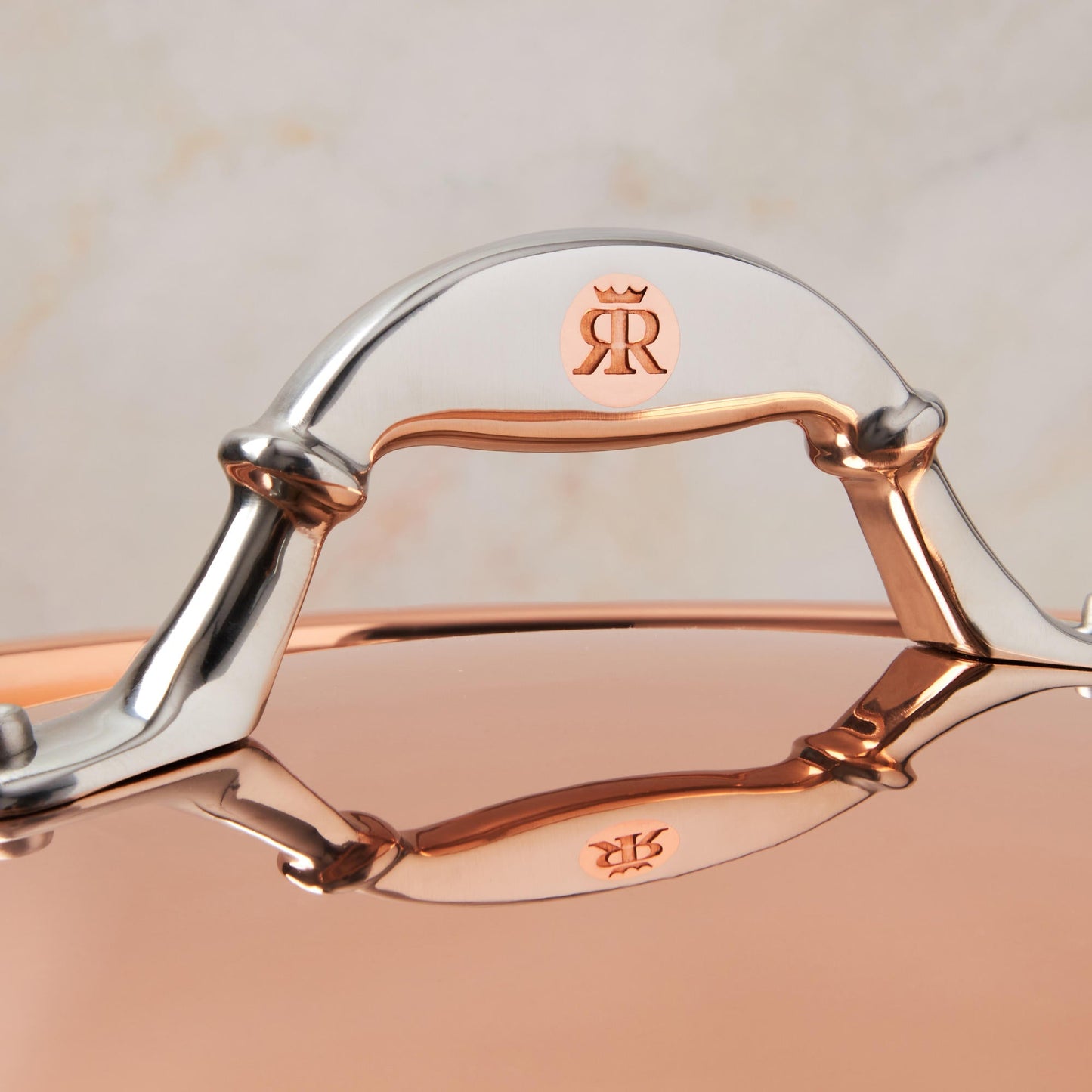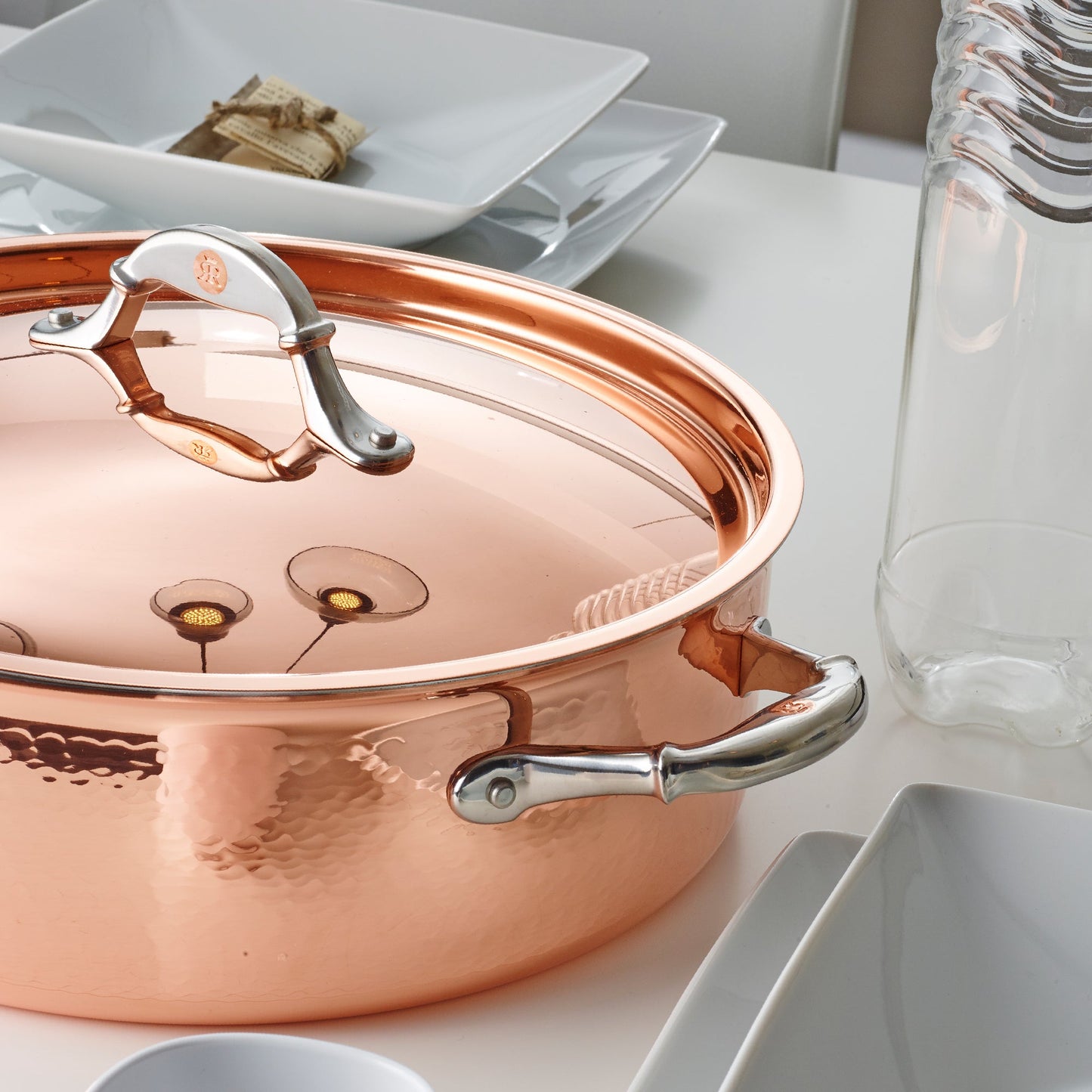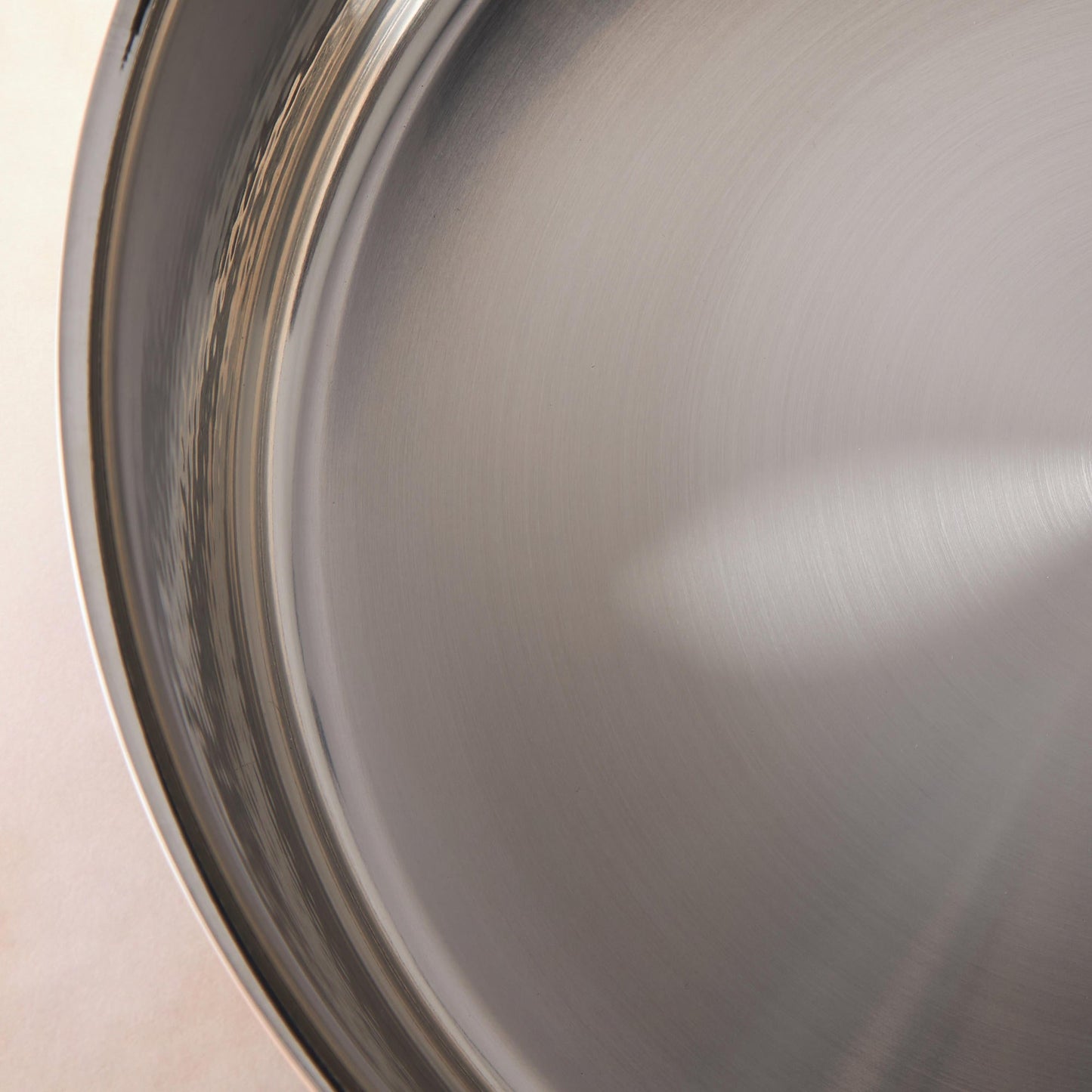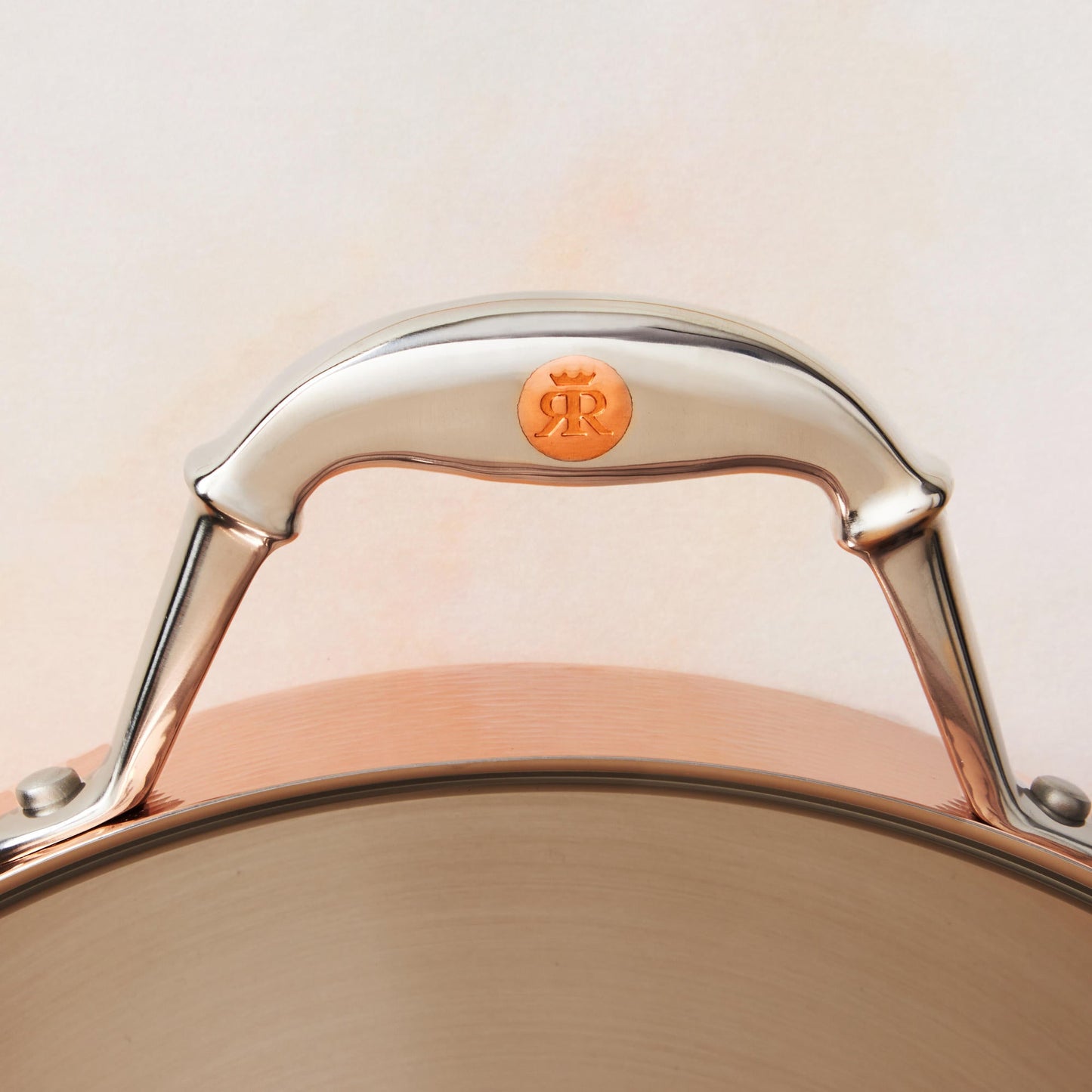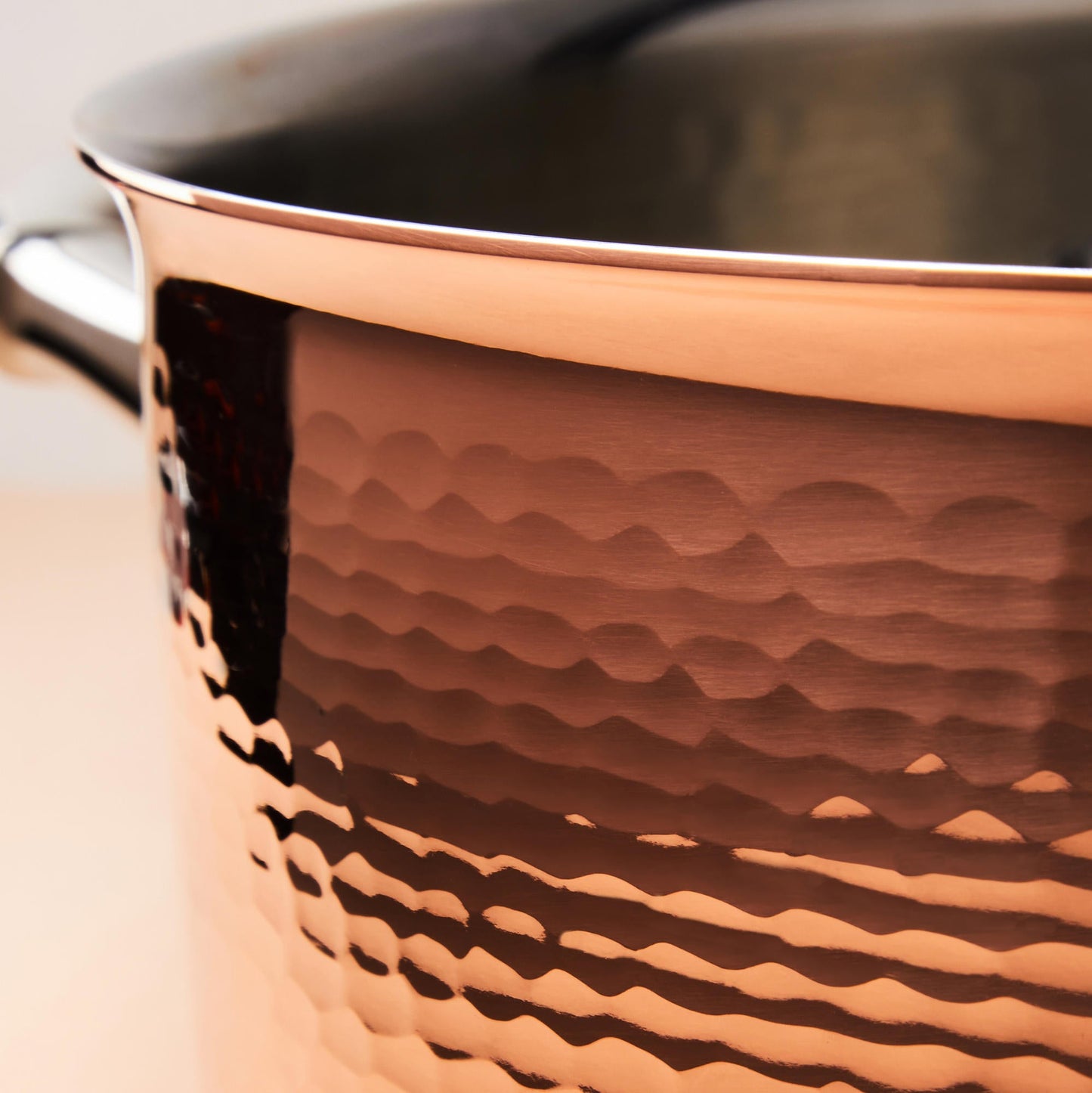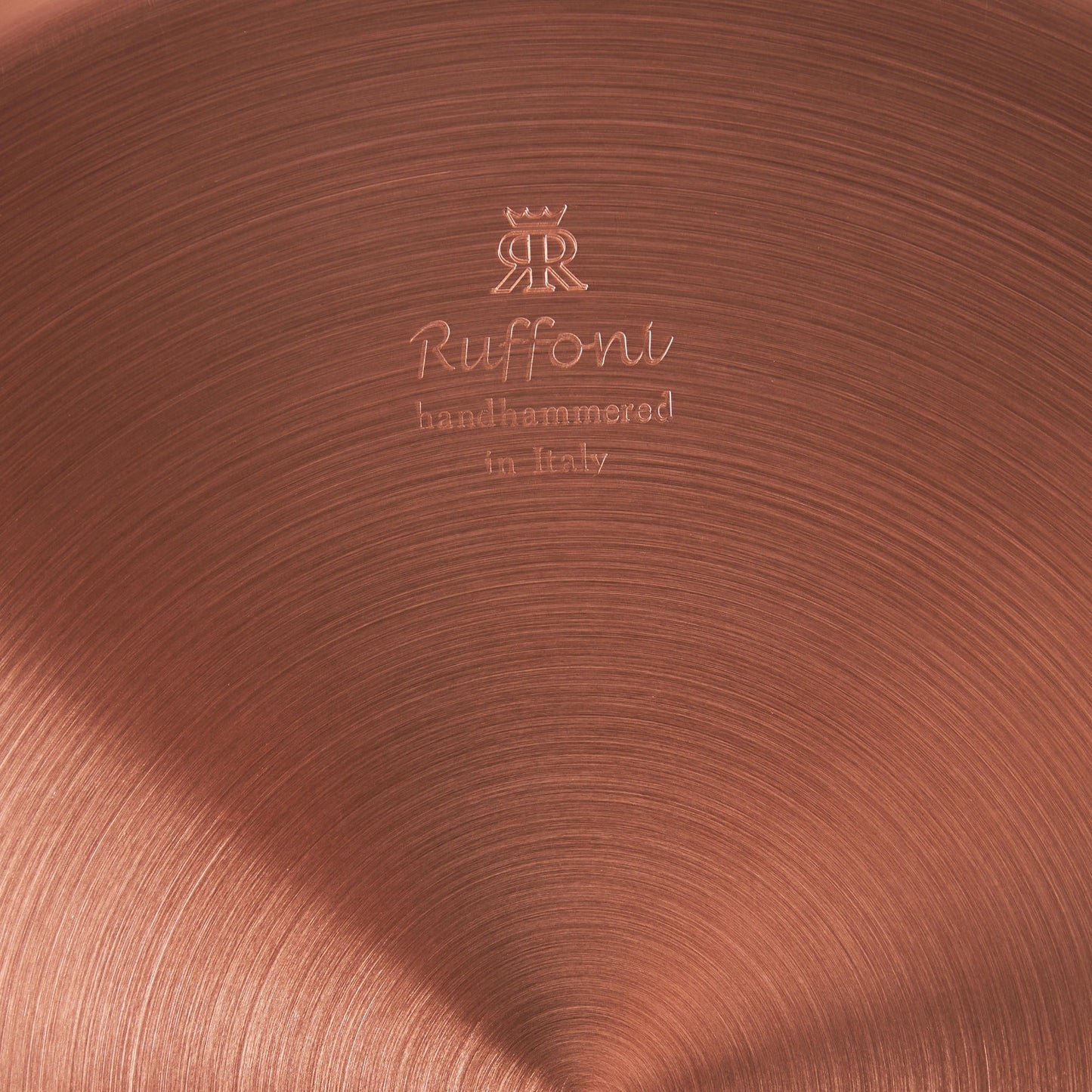 Learn more about this Ruffoni
Like a good symphony, our Symphonia Cupra braiser combines practicality and elegance. Capable of seamlessly moving from stovetop to oven to tabletop, it's the one piece to simmer, braise, sear, roast and bake.

Made in solid copper for superior heat conductivity, hammered by our master artisans for increased strength and lasting beauty, and internally lined with practical, easy-to-care-for stainless steel for daily convenience. The matching lid is crafted in clad copper while handles are stainless steel to limit heat transmission, with ergonomic shapes and inlaid copper coin guaranteeing authenticity.

A trustworthy ally to prepare and serve countless delicious meals, and effortlessly adorn the kitchen when not in use.

Made in Italy.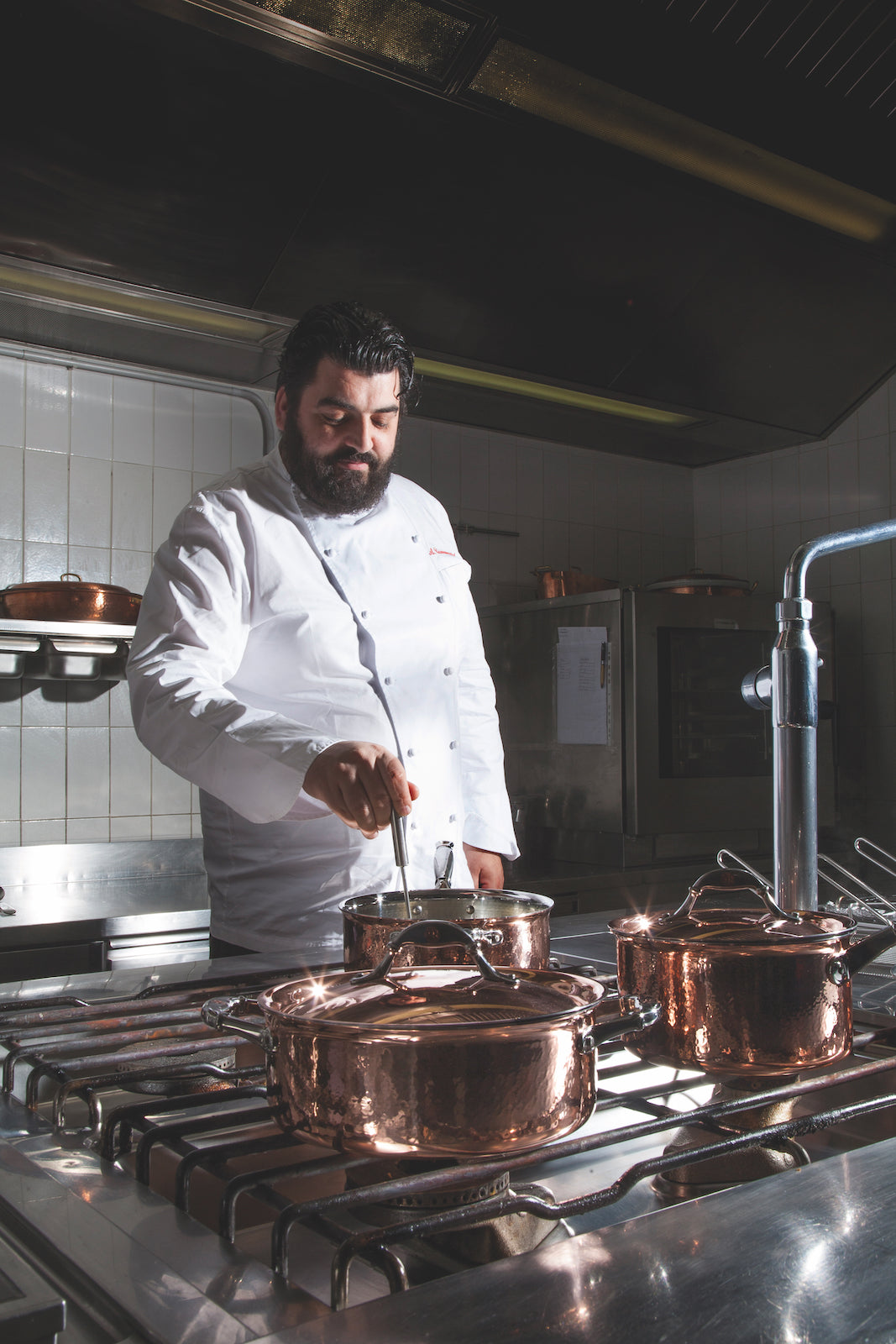 The Symphonia Cupra collection
Symphonia, which means 'symphony' in Latin, is the harmonic complex of sounds and voices that make a melody. Like a symphony in the kitchen, this collection seamlessly merges the unsurpassed cooking performance of solid copper and convenience and durability of internal stainless steel lining, with just a touch of Italian flair in the form of the signature Ruffoni hand-hammered finish, and striking handles inlaid with a stamped copper coin:
- Thick copper cookware for great thermal conductivity, to ensure great control while cooking
- Internally coated with practical, easy-to-clean and scratch-resistant stainless steel
- Hammered by our master coppersmiths to ensure increased strength and lasting beauty
- Comfortable stainless steel handles, attached with durable stainless steel rivets, are inlaid with the signature Ruffoni copper coin for a unique look and guaranteed authenticity
- Solid copper clad lids
- Suitable for all hob tops excluding induction and oven-safe up to 450°F
- Lifetime Warranty
- Made in Italy
Shop the Symphonia Cupra collection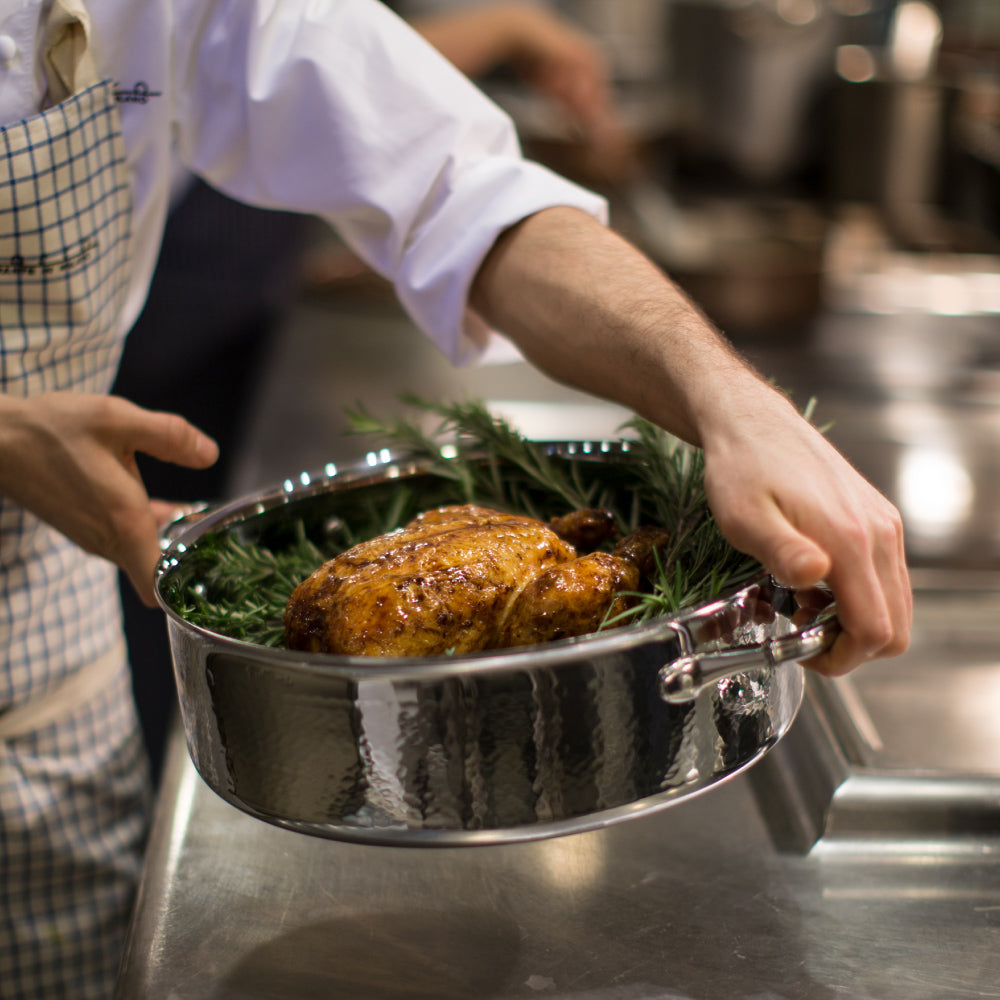 Getting the most out of your Ruffoni Braiser
Taller than a sauté pan but shorter than a stockpot, with a wide bottom and generous slides, the braiser can not only quickly brown meats and vegetables on the stovetop, achieving a perfect Maillard reaction, but also gently braise them in the oven, covered with the beautifully decorated lid to trap in heat and moisture.
Classic braised beef, Belgian beef carbonnade, coq au vin, but also ratatouille, veggies with tomato sauce, a large batch of delicious beef bolognese sauce... the amount of recipes possible with a braiser make it a real must-have for any kitchen.
Its generous size makes it perfect for feeding a large family and its timeless aura allows it to move elegantly from the kitchen to the table, letting you savor your food in style, while it's still piping hot.
Shop Braisers