Learn more about this Ruffoni
Get even more use out of your Symphonia Cupra Chef Pan with this practical lid.
The 9.5" lid will turn your Chef Pan into a real workhorse you'll reach for every day to make pasta sauces, soups, sautéed vegetables and even stews – keeping the kitchen splash-free, in style.
Crafted in clad copper and featuring a practical stainless steel handle to limit heat transmission, it is suitable for our Symphonia Cupra Chef Pan.
Made in Italy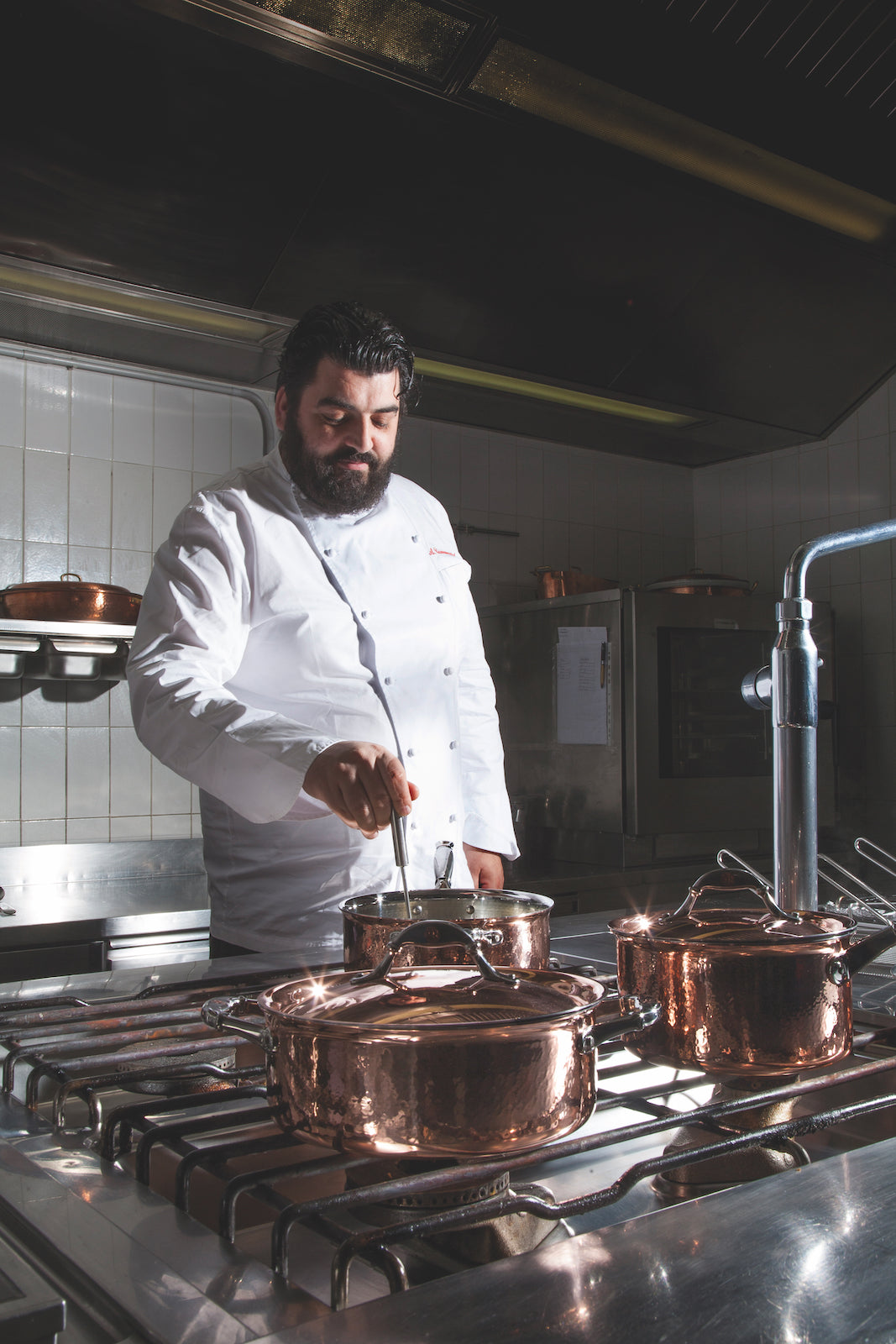 The Symphonia Cupra collection
Symphonia, which means 'symphony' in Latin, is the harmonic complex of sounds and voices that make a melody. Like a symphony in the kitchen, this collection seamlessly merges the unsurpassed cooking performance of solid copper and convenience and durability of internal stainless steel lining, with just a touch of Italian flair in the form of the signature Ruffoni hand-hammered finish, and striking handles inlaid with a stamped copper coin:
- Thick copper cookware for great thermal conductivity, to ensure great control while cooking
- Internally coated with practical, easy-to-clean and scratch-resistant stainless steel
- Hammered by our master coppersmiths to ensure increased strength and lasting beauty
- Comfortable stainless steel handles, attached with durable stainless steel rivets, are inlaid with the signature Ruffoni copper coin for a unique look and guaranteed authenticity
- Solid copper clad lids
- Suitable for all hob tops excluding induction and oven-safe up to 450°F
- Lifetime Warranty
- Made in Italy
Shop the Symphonia Cupra collection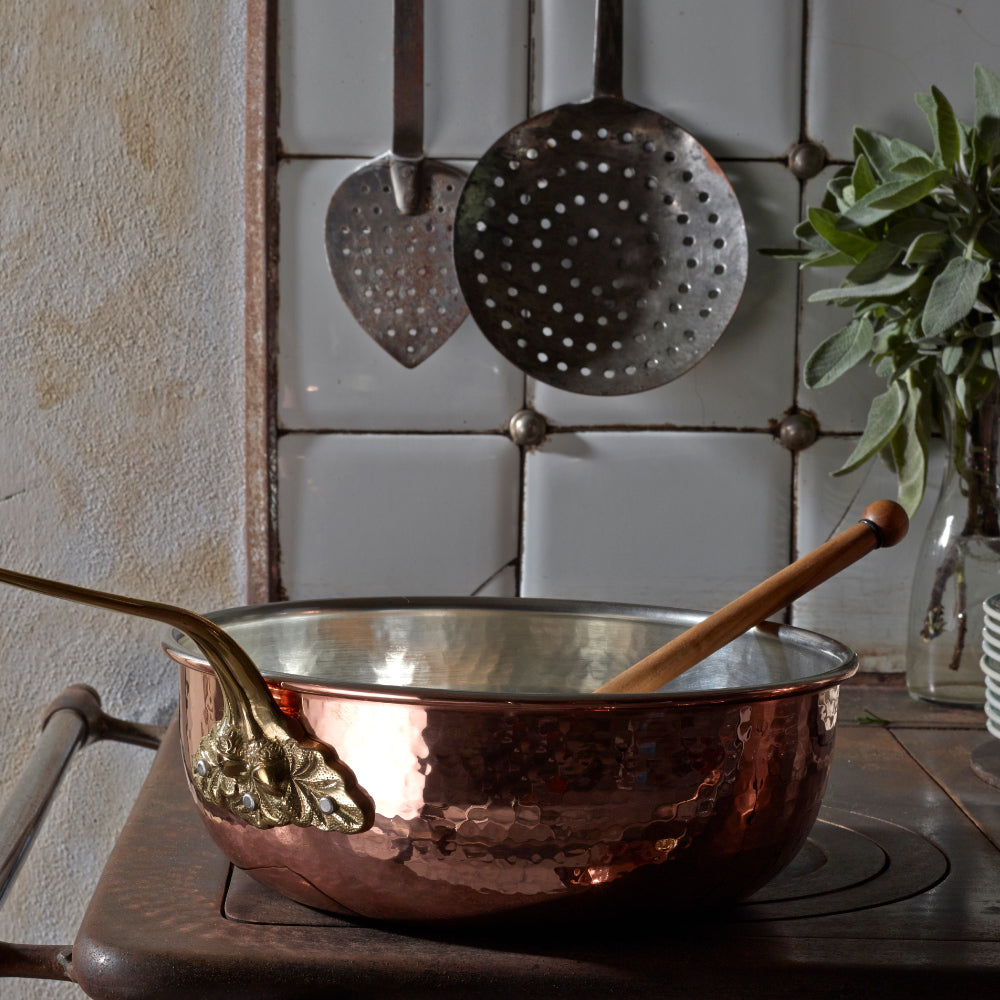 Getting the most out of your Ruffoni Chef's Pan
There's a reason they call it the "Chef's" pan: taller than a frying pan, but lower than a stockpot, with a wide opening and gently rounded sides, this shape is a cookware wonder, the perfect tool for infinite recipes.
Sauté vegetables with one hand thanks to the high rounded sides, brown chunks of meat on the wide bottom then simmer gently into rich stews, or toss pasta to coat it with its thickened sauce.
While practical and versatile, the Chef pan really shines when making risotto: its wide base ensures a steady absorption of broth, so that all flavors are absorbed while water evaporates quickly, and the rounded sides ease stirring and prevent stubborn grains from getting stuck in the corners. Explore combinations of flavors, from porcini mushrooms and truffle to seafood, all kinds of cheese and vegetables.
Choose this convenient kitchen workhorse for a novice home chef's present or treat yourself: it's the perfect starting point for a copper collection that will grow over the years!
Shop Chef Pans