Regular price
Sale price
$240
Unit price
per
30% OFF
Ideal for simmering and thickening sauces and reductions, and boiling small vegetables
Tri-ply clad stainless steel: practical and super conductive
Hammered for increased strength and lasting beauty
Induction compatible
Made in Italy
View full details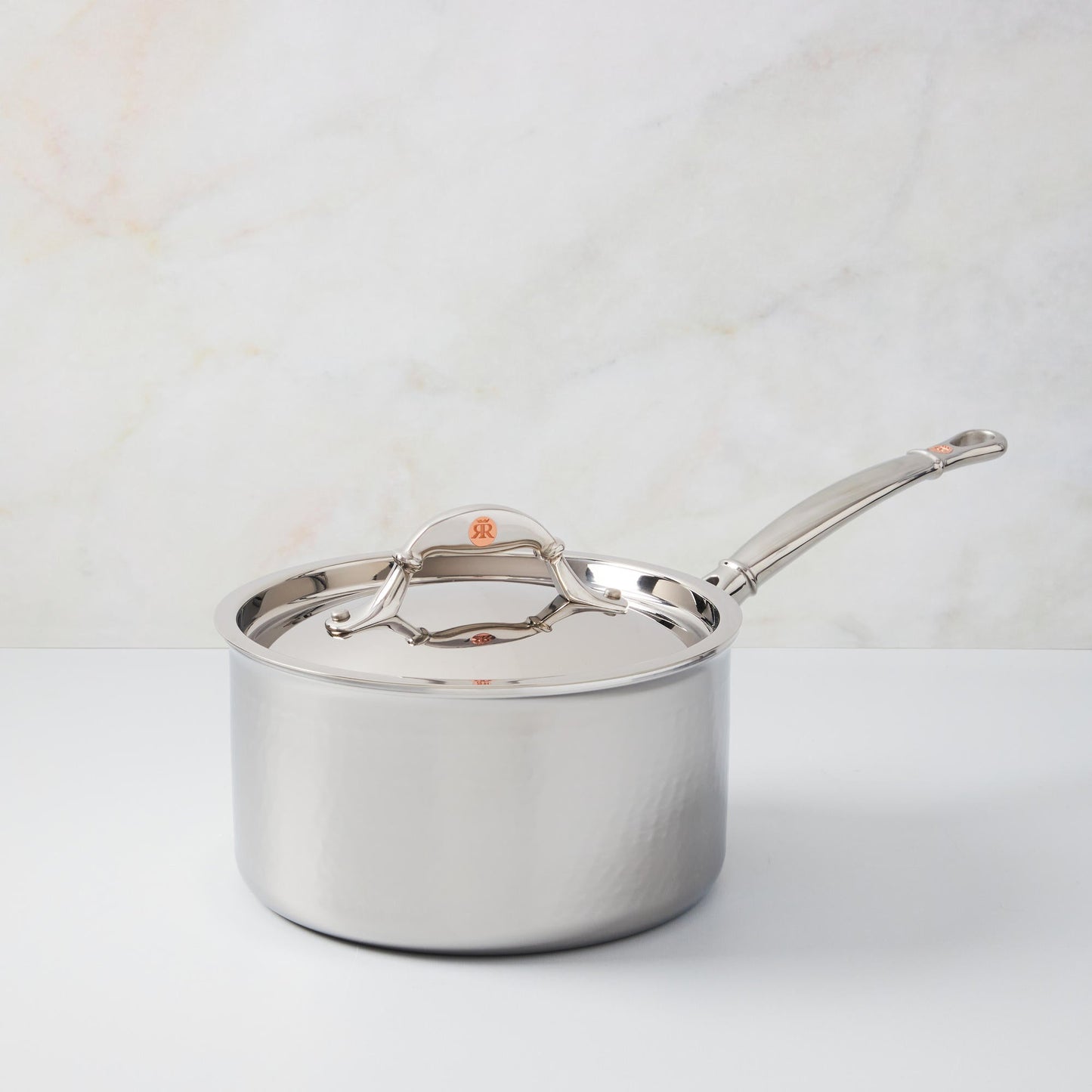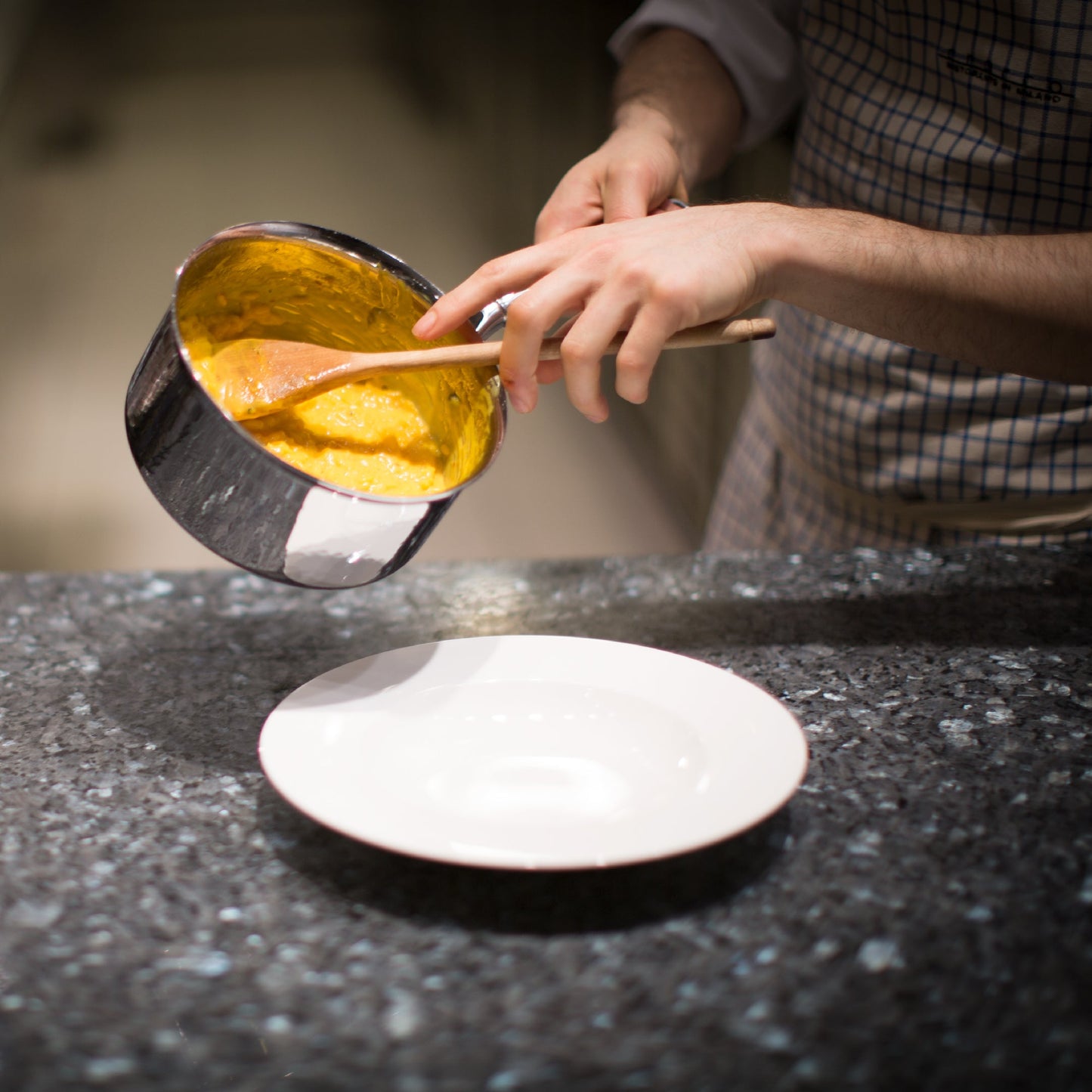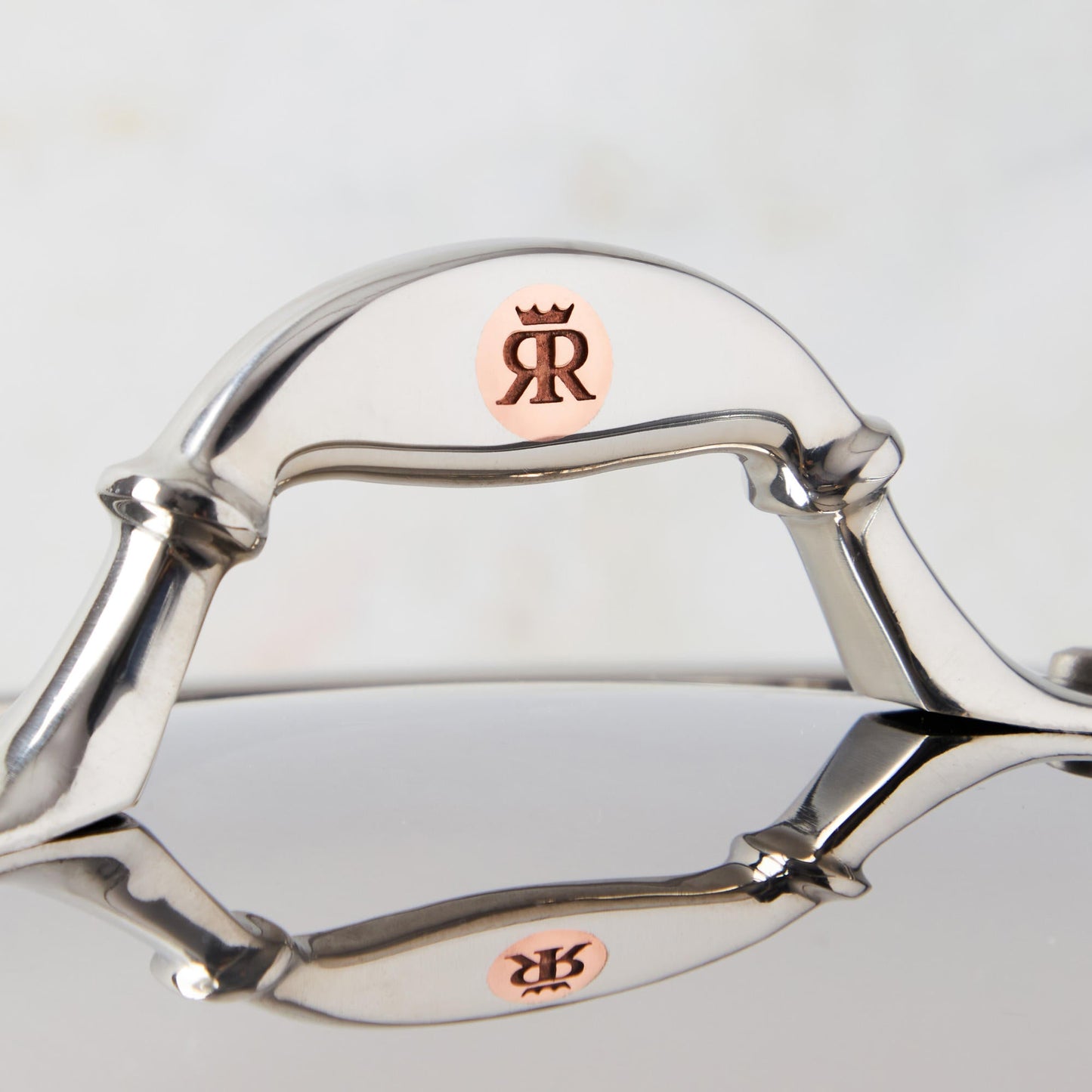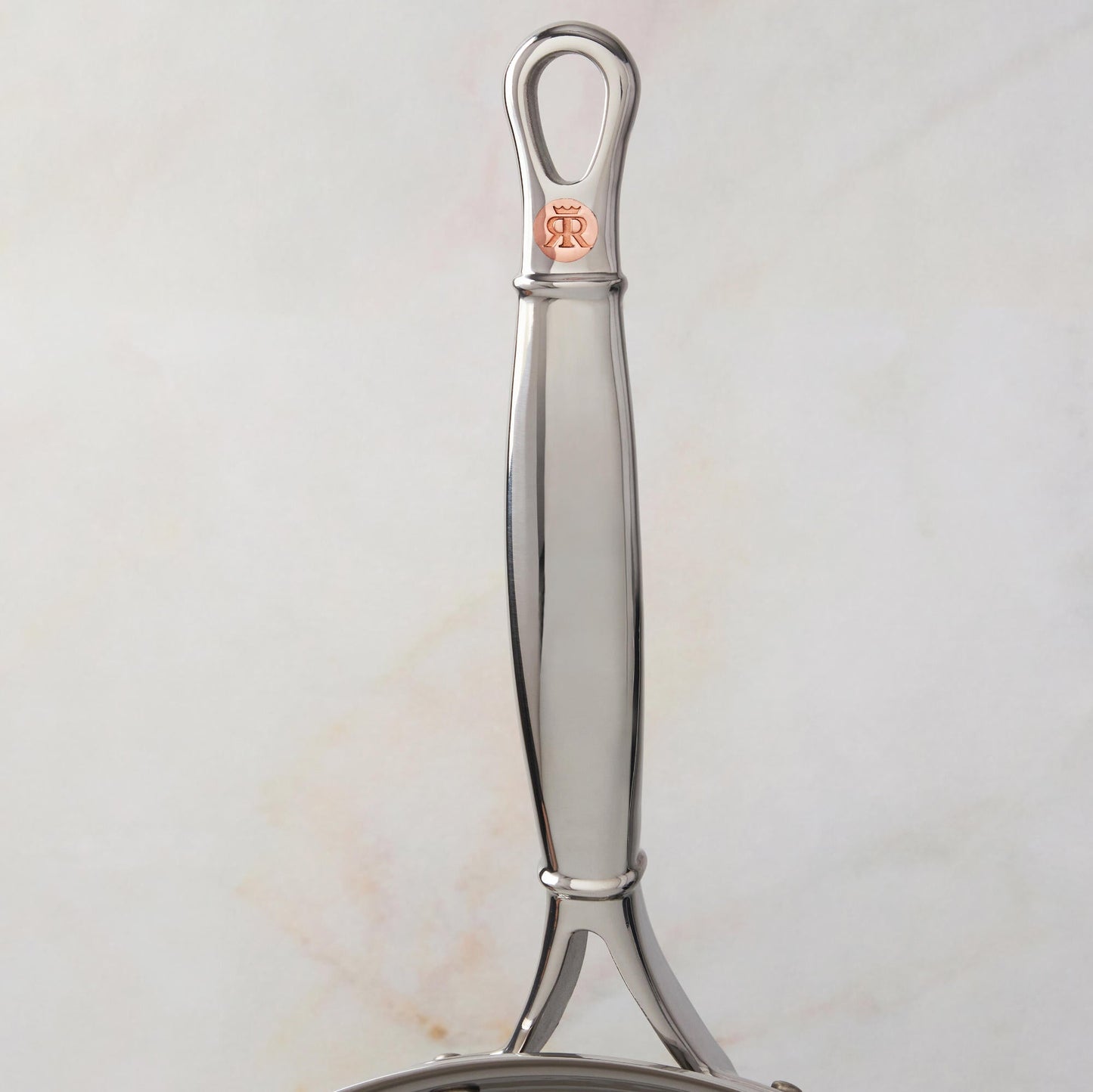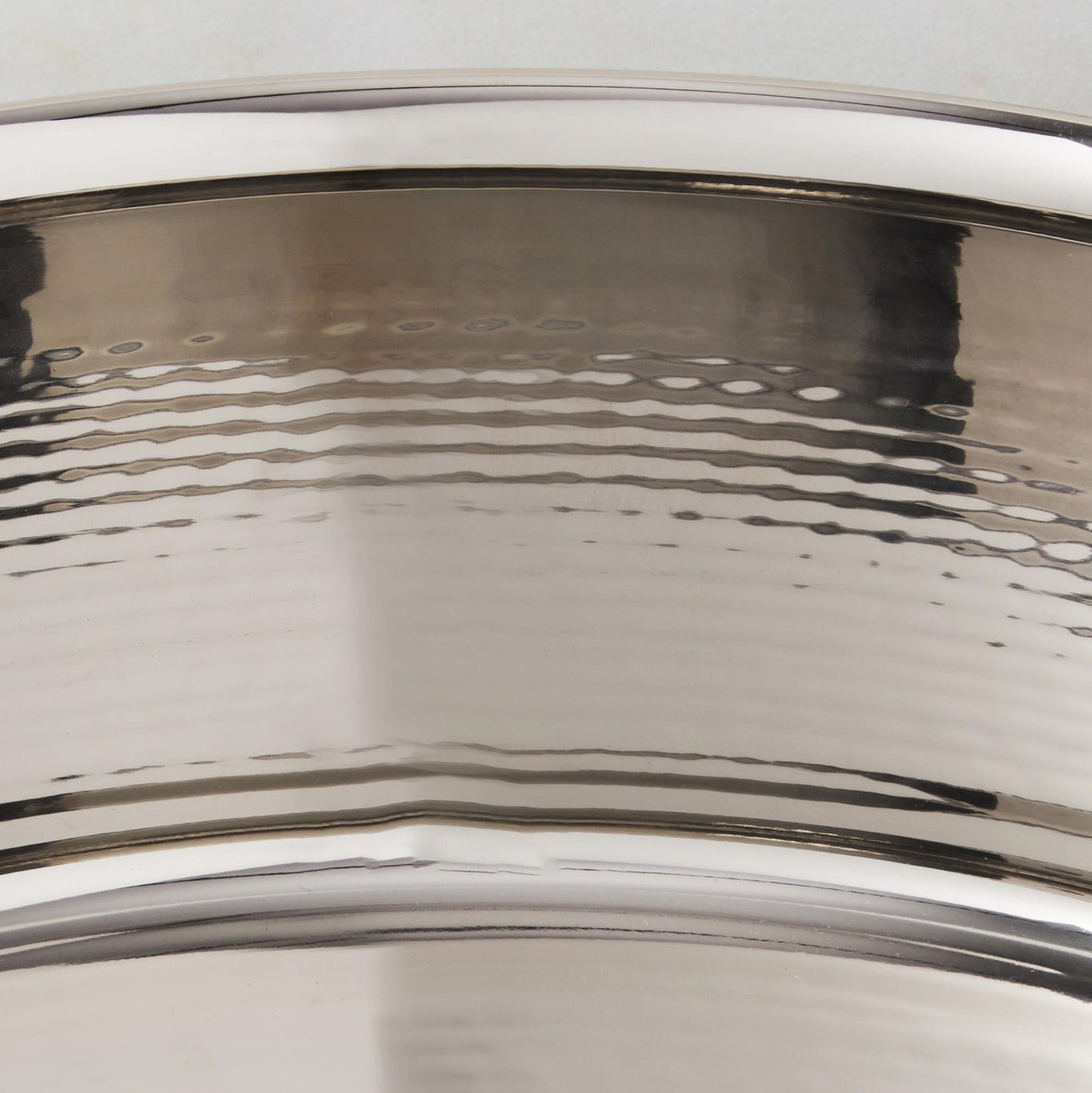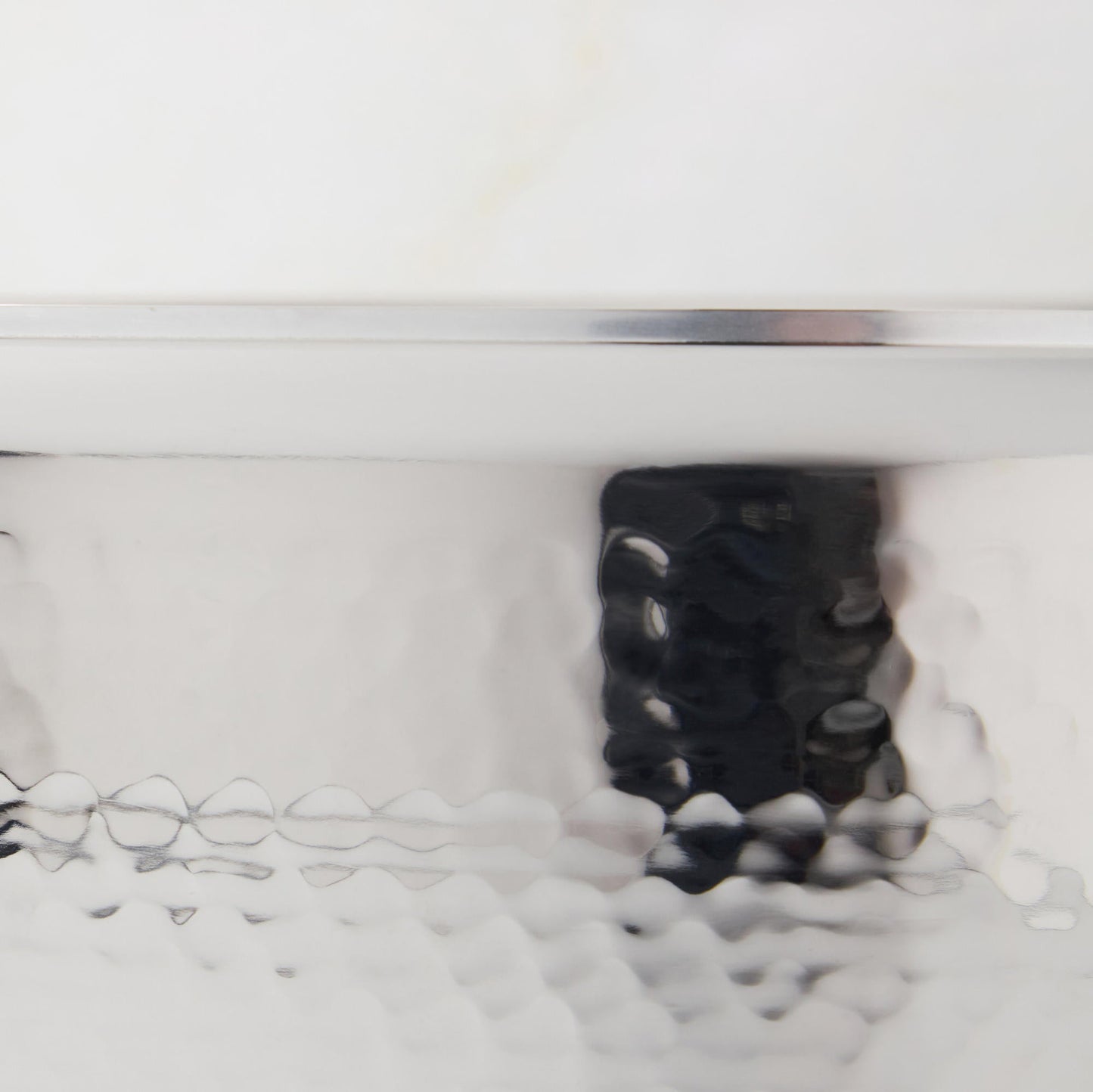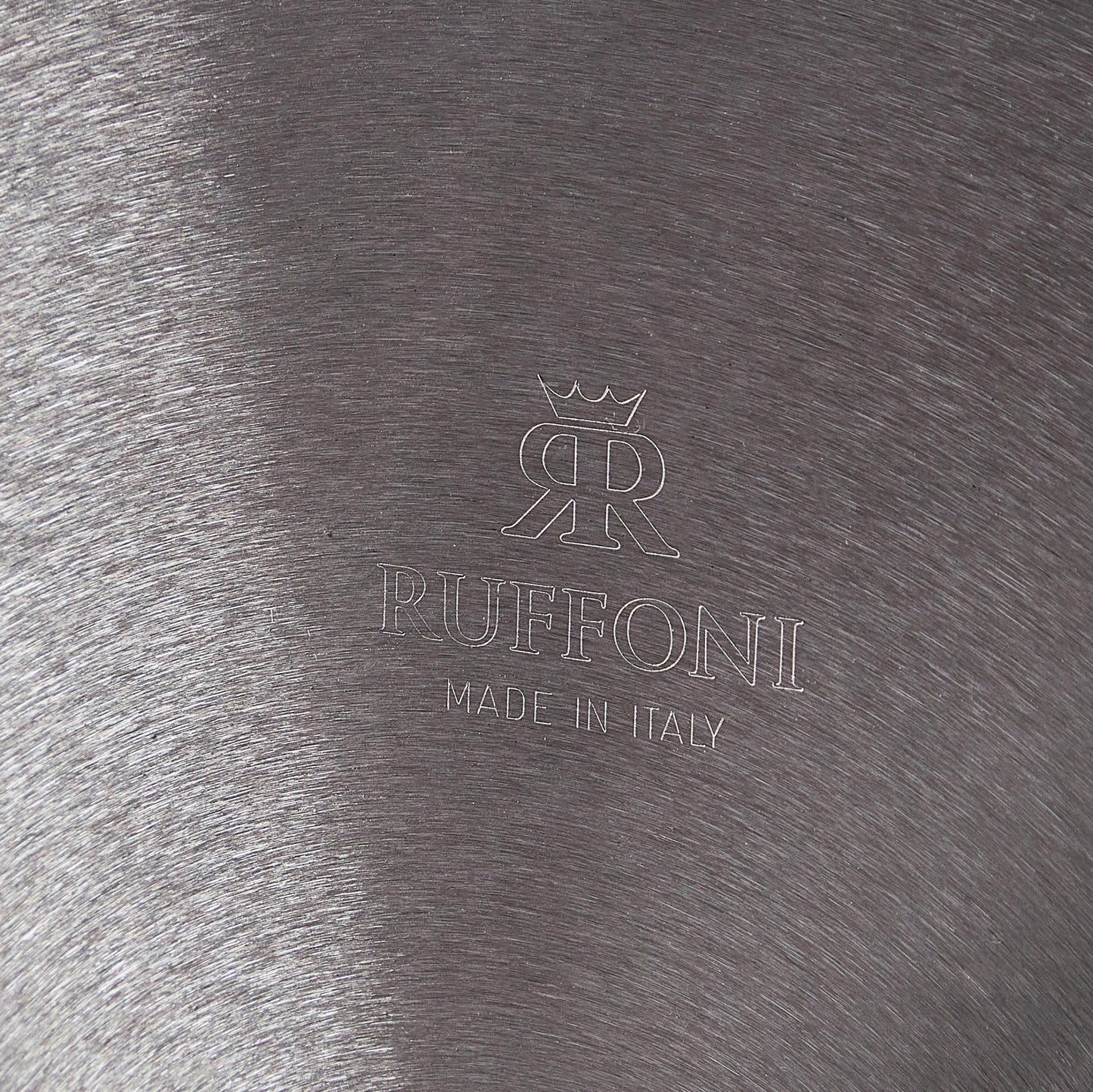 Learn more about this Ruffoni
A staple of Italian culinary tradition, pasta sauce deserves the right pan. Create a flavorful base of soffritto by gently sweating onions, celery and carrots, perhaps a pressed garlic clove, then add chopped fresh tomatoes and simmer briefly for a sweet, vibrant sauce - add fresh basil and al dente pasta for the most simple but delicious of meals.
The clad construction of this saucepan will give great temperature control and make cleaning a breeze, the high edges allow it to hold enough sauce for the whole family, and the comfortable stick handle makes for easy pouring. And it is beautiful enough to be brought to the table so everyone can partake in another Italian tradition, perhaps less well known but just as special: scarpetta (mopping up all the remaining sauce with bread).

Made with best-in-class clad stainless steel: a thick core of super conductive aluminum alloy guarantees great responsiveness, ensuring food will not burn or overcook. The inside is lined in mirror-polished stainless steel, practical and easy to clean, whilst the external stainless steel layer is hammered by our master artisans to ensure lasting beauty. The handles, comfortable yet elegant, are inlaid with the signature Ruffoni copper coin.

Induction compatible.
Made in Italy.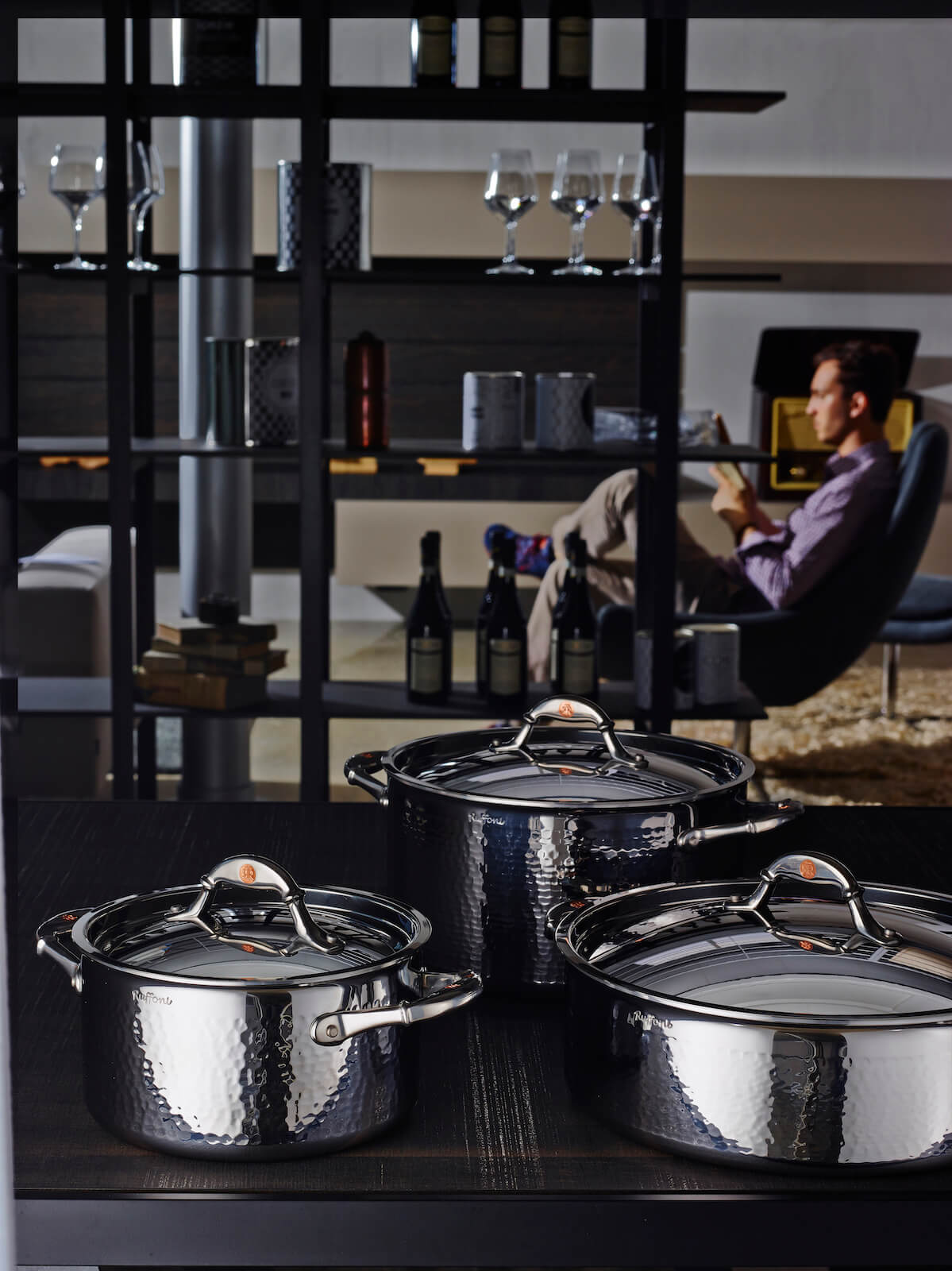 The Symphonia Prima collection
Best-in-class clad stainless steel is appreciated by chefs and home cooks for its fast and uniform heat distribution, and its practical, induction suitable and easy-to-clean stainless steel surface. In this Collection, it gets an Italian makeover: hammered by our master coppersmiths in true Ruffoni tradition, mirror polished, and further distinguished by signature handles with inlaid copper coins.
- Thick core made of a super conductive aluminum alloy guarantees to all home chefs great responsiveness, meaning food will not burn or overcook
- Internally and externally coated in mirror-polished stainless steel: practical, scratch-resistant, easy-to-clean and induction-capable
- Hammered by our master coppersmiths to ensure lasting beauty
- Comfortable stainless steel handles, attached with durable stainless steel rivets, are inlaid with the signature Ruffoni copper coin for a unique look and guaranteed authenticity
- Suitable for all hob tops, including induction, and oven-safe up to 450°F
- Lifetime Warranty
- Made in Italy
Shop the Symphonia Prima collection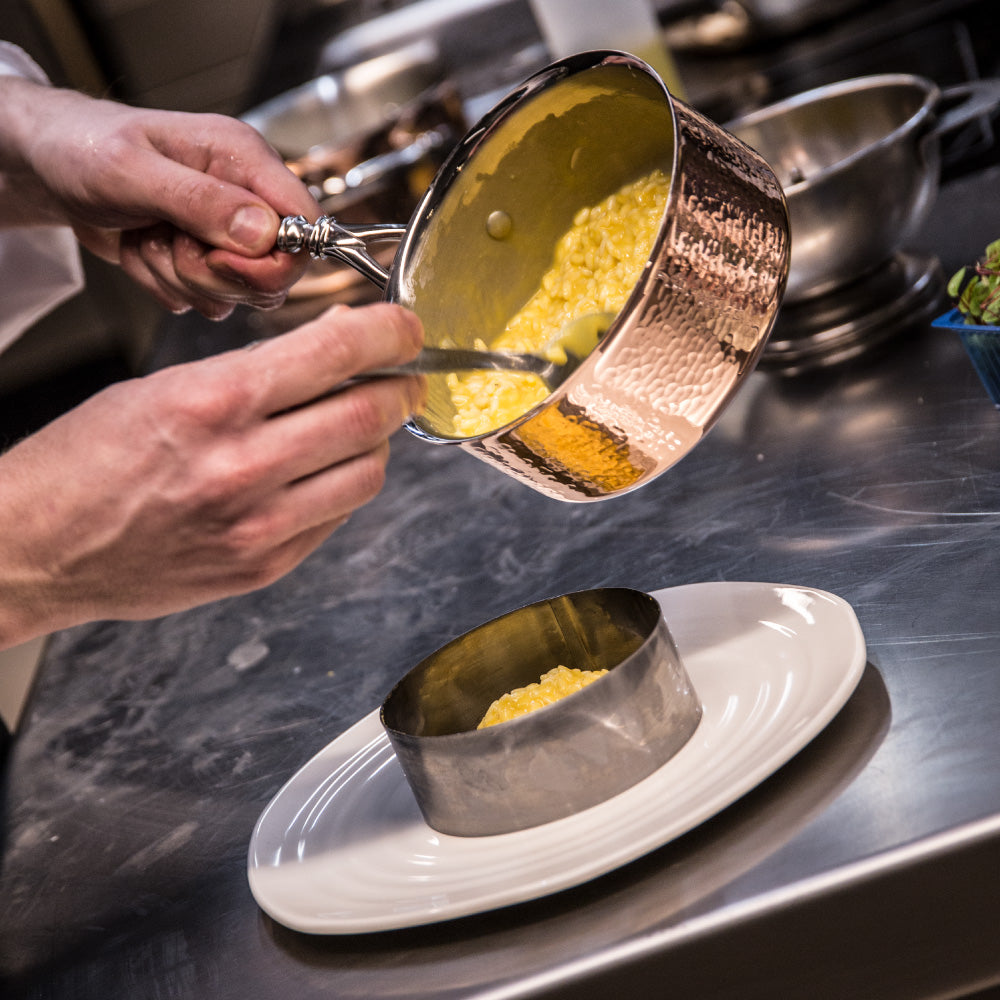 Getting the most out of your Ruffoni Saucepan
A kitchen essential true to its name, the saucepan is great for all manners of sauces and gravies...but it also does a lot more. Start the day heating the milk for the children's breakfast, or preparing a nourishing and creamy oatmeal; at lunch, quickly prepare a tasty sauce for pasta, or reheat last night's leftovers; in the evening, boil fresh green peas as a side, cook rice to a perfect fluffy consistency, keep your homemade stock bubbling as you add it into a creamy risotto, or reduce the roast juices into an irresistible gravy. Finish off the day with a velvety vanilla custard.
Choose the saucepan with a comfortable stick handle for easy pouring, or opt for the saucepot with two side handles to fit neatly on the stove and table. Either way, this small but practical shape is a versatile kitchen ally you will find yourself coming back to again and again.
Bring directly to the table to dress the plate with a delicious steaming hot sauce or to make "scarpetta" by mopping up all the sauce with bread when no one's watching.
Shop Saucepans