Regular price
Sale price
$210
Unit price
per
Ideal for storing your kitchen utensils – or bottles!
Crafted in solid copper
Hammered for increased strength and lasting beauty
Adorned with the Limited Edition Goofy bronze medallion
Manufactured in limited quantities and stamped on the bottom with a unique serial number
Made in Italy
View full details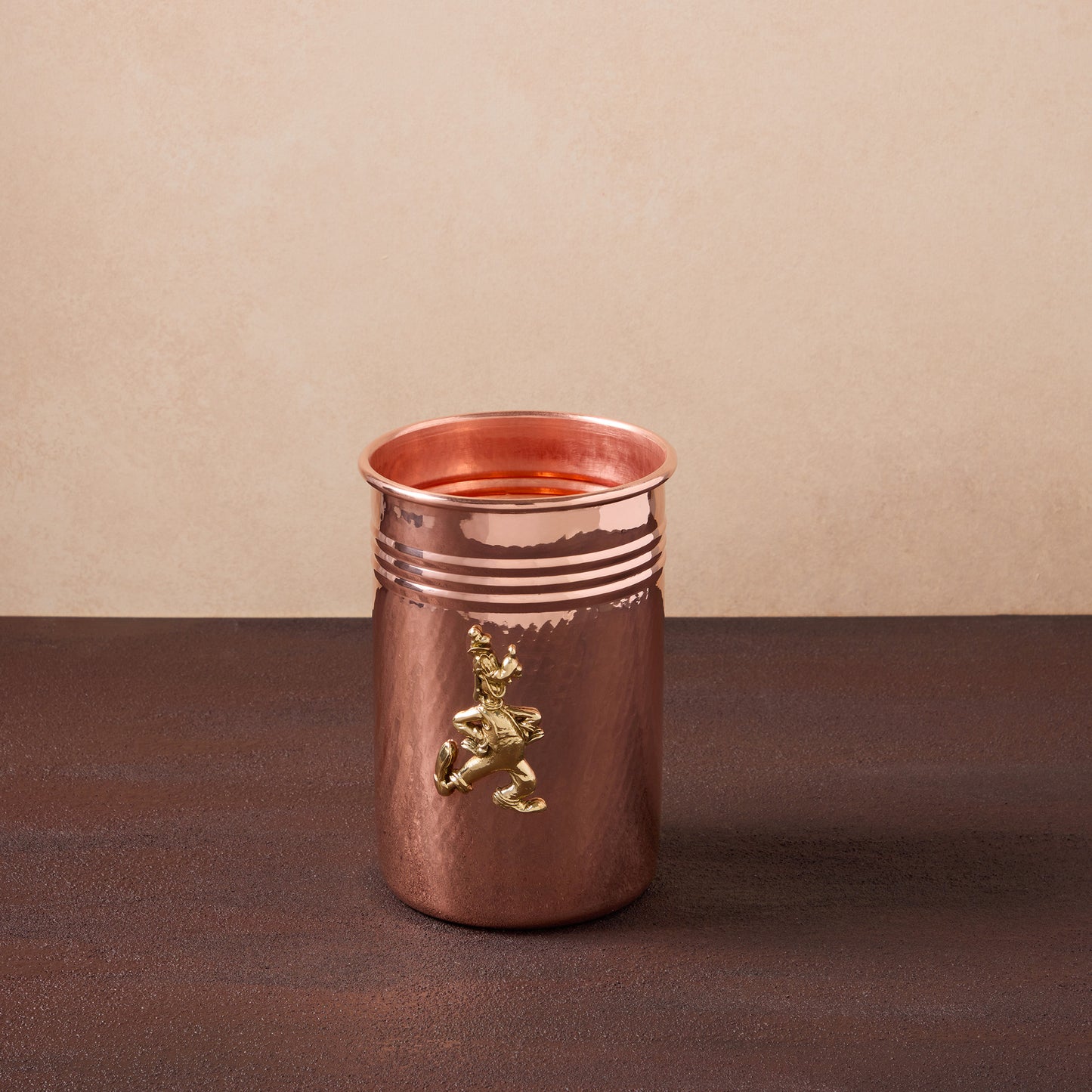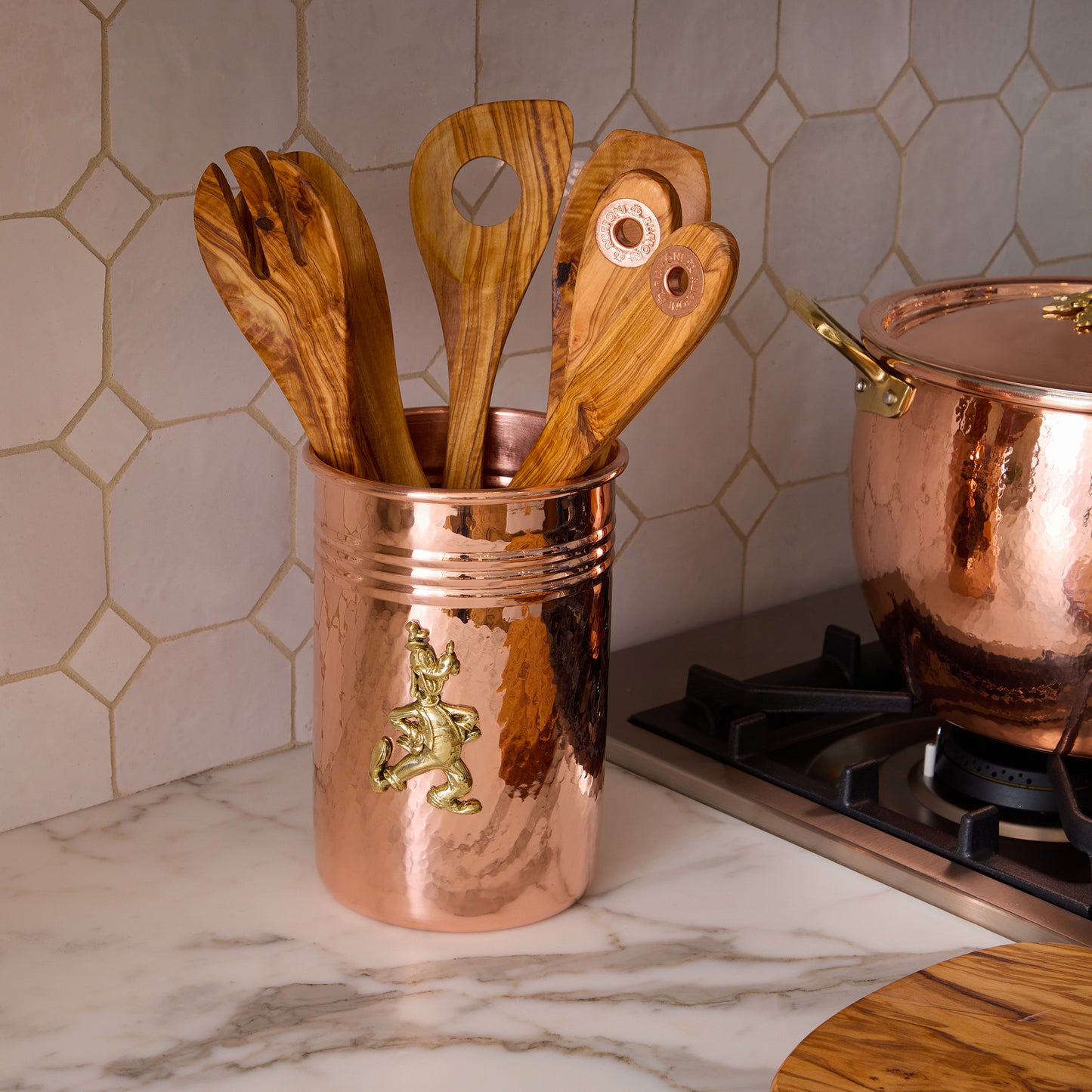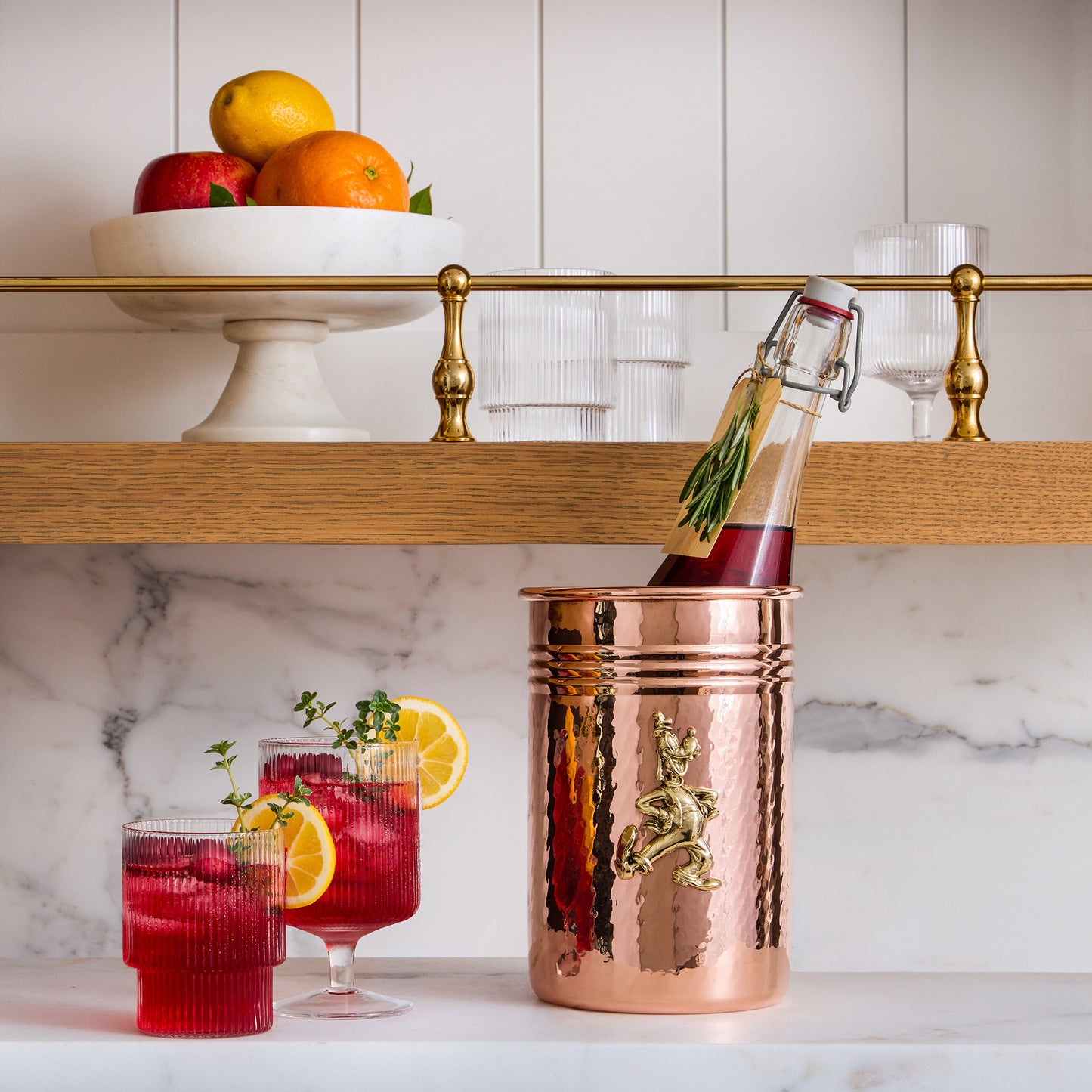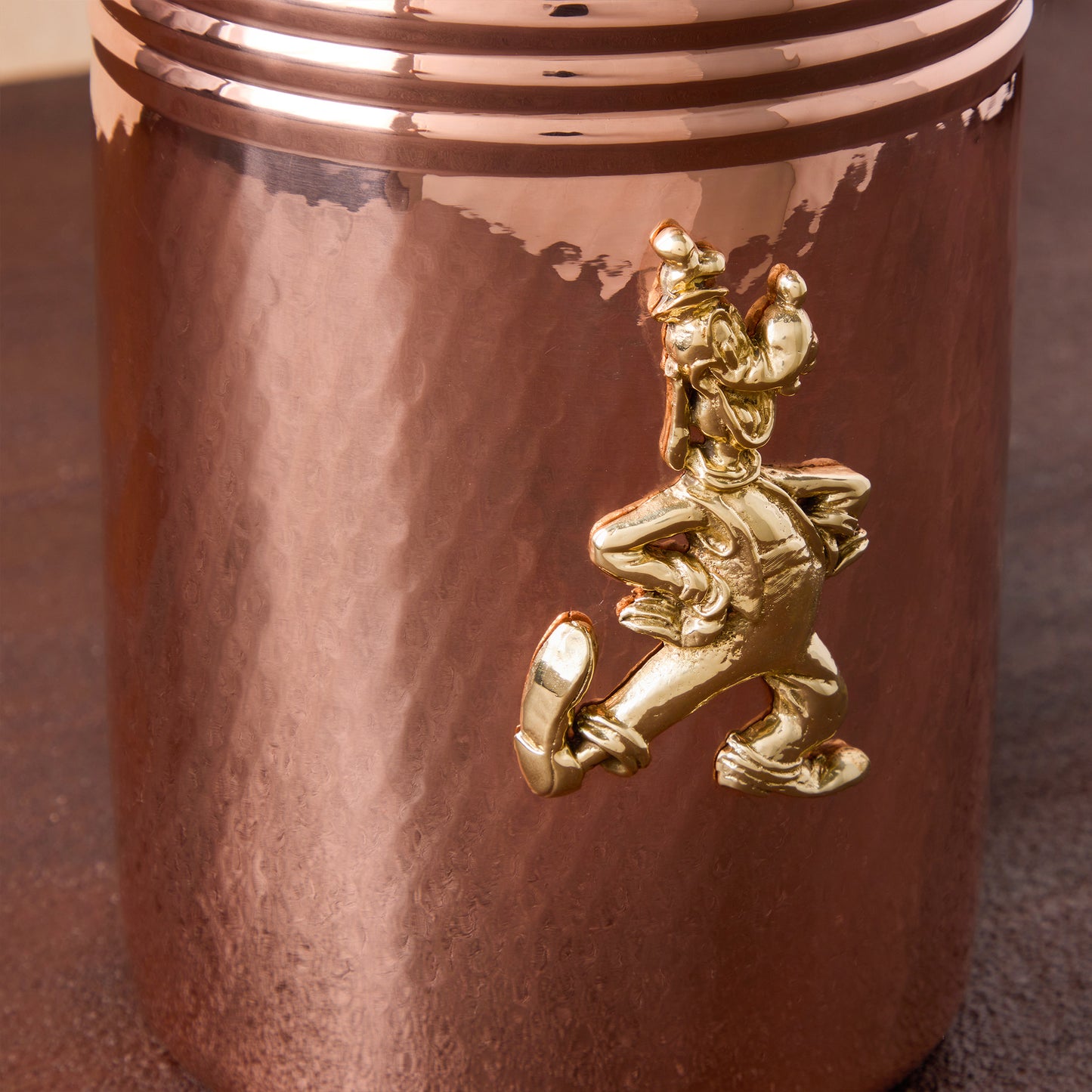 Learn more about this Ruffoni
The copper toolholder will keep your kitchen utensils organized and within easy reach, while adorning your countertop with its cheerful look. The perfect complement to any copper collection, it is also a lovely gift idea – suitable for anyone regardless of their cooking prowess!
Entirely made of solid copper and hammered in the Ruffoni tradition, it features a sculptural bronze Goofy medallion designed to celebrate Disney 100 Years of Wonder.
An approachable collectors piece that will keep your kitchen tools handy and brighten any countertop with its infectious enthusiasm and cheerfulness.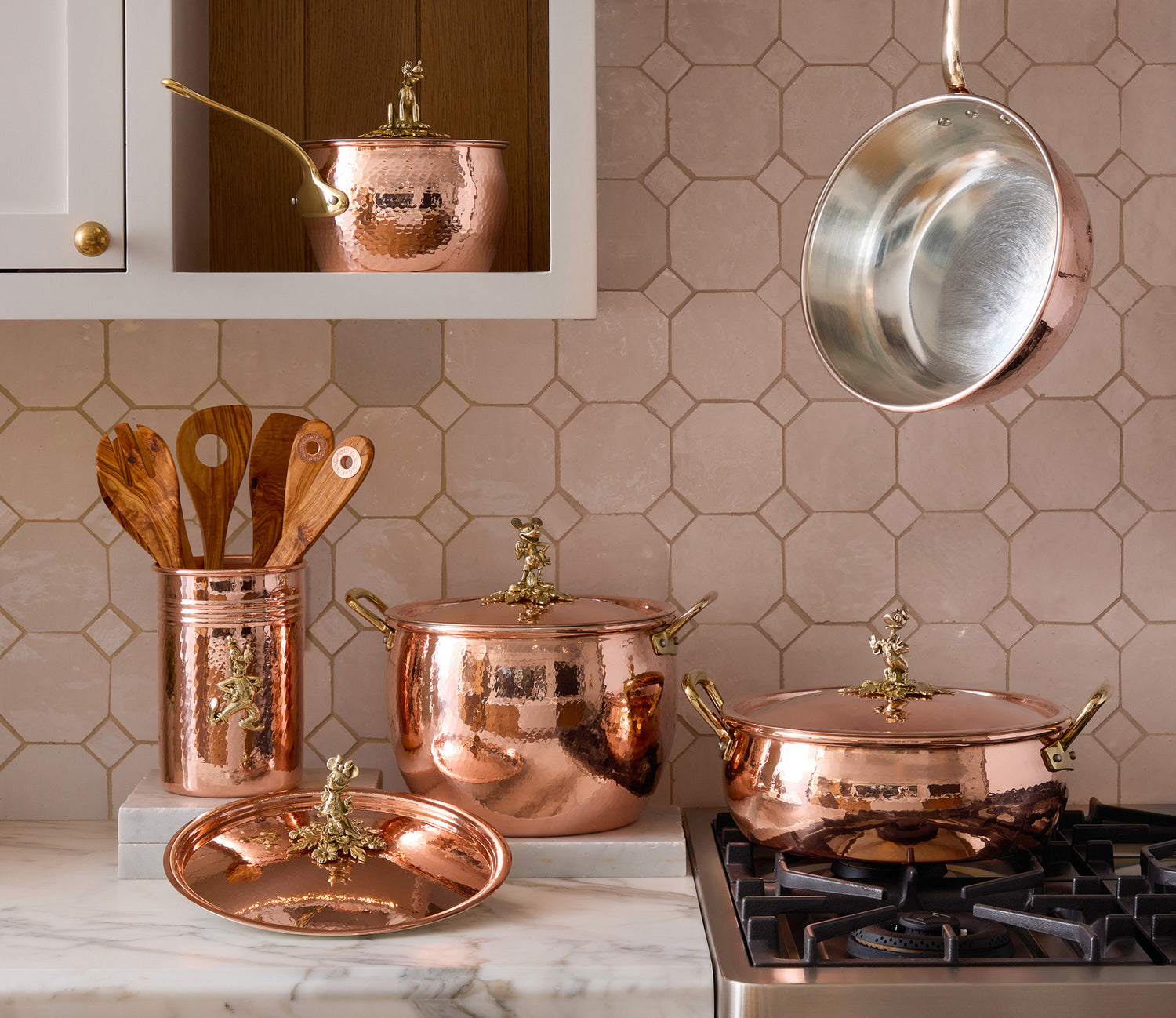 Disney100 x Ruffoni collection
Celebrate Disney 100 Years of Wonder with the Disney100 x Ruffoni Limited Edition: a special collection that combines Disney's beloved Classic characters with the most iconic of our collections – Ruffoni Historia.
Sharing the commitment to create high-quality products that spread joy and happiness into people's lives, we have partnered with Disney Home to design five collector pieces that bring the heroes of our childhood to our kitchens.
Disney Mickey Mouse, Minnie Mouse, Donald Duck and Pluto adorn the lids of exquisite tin-lined copper pots and pans, while Goofy adorns the solid copper toolholder which completes the line-up. All are artisanally handcrafted in Italy in very limited quantities by our master coppersmiths, to add a touch of Disney magic to every home.
Shop Disney100 x Ruffoni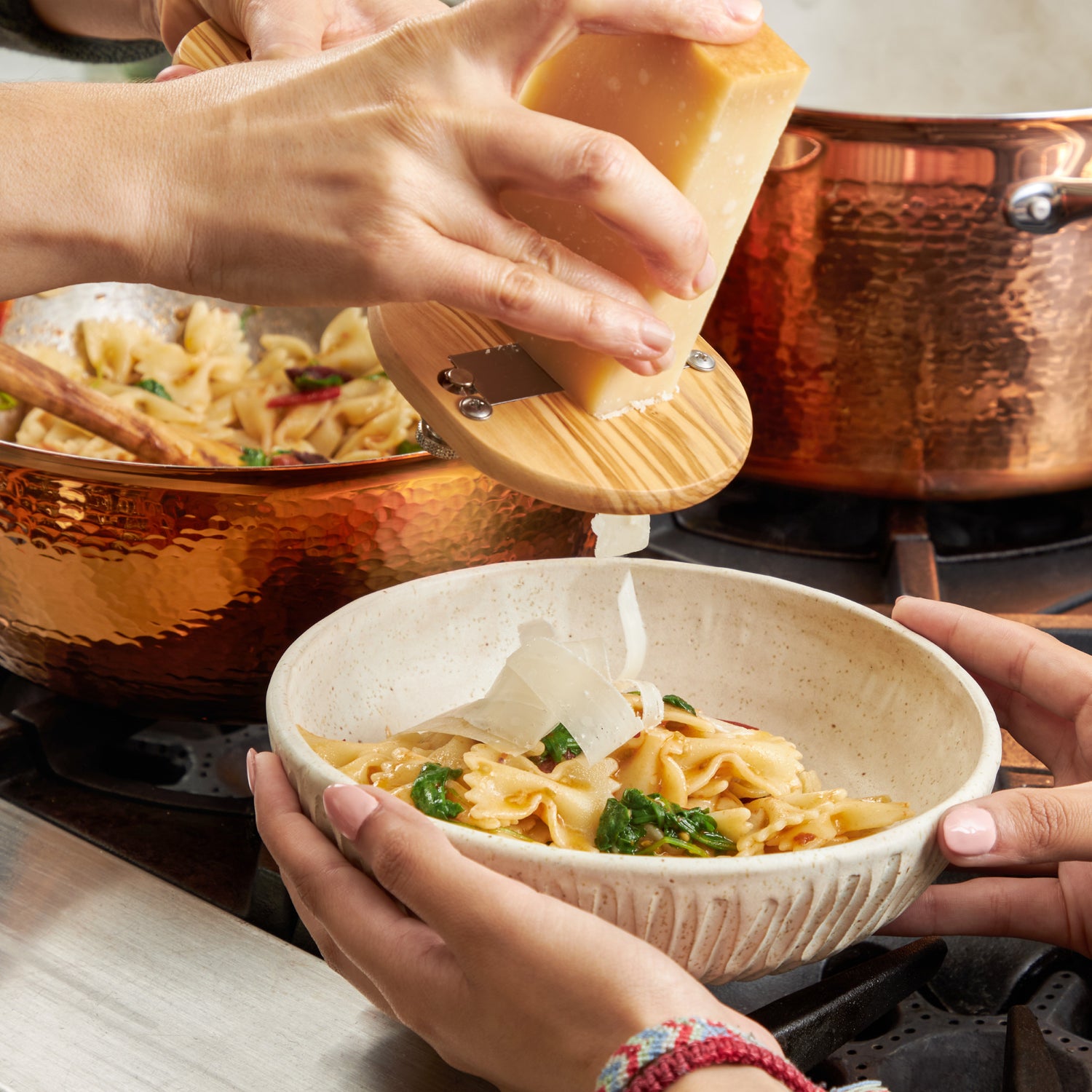 The Ruffoni accessories
Pots and pans might be the kitchen's main stars, but accessories and specialty pieces play a crucial supporting role. Some, such as the pasta insert and the warming stand are born as additions to main pieces and allow discerning home chefs to get even more use and enjoyment out of their collections. Others, like our jars and olivewood tools, don't need anything else: a lovely gift idea for a Ruffoni lover but also an elegant collection starter, suitable for anyone. Finally, some specialty items like the zabaglione bowl and jam pot honor antique confectionery traditions that rely on copper's fantastic thermal and chemical properties in the making of caramel, jams and preserves, whisking egg whites and creating zabaglione.
- Made of conductive solid copper, resistant stainless steel, clear glass and olive wood
- Heirloom quality items, worthy of being handed down through generations
- Recommended for cooking, gifting, and for a stunning presentation at the table
Shop the Ruffoni Accessories
Taking care of your Ruffoni the right way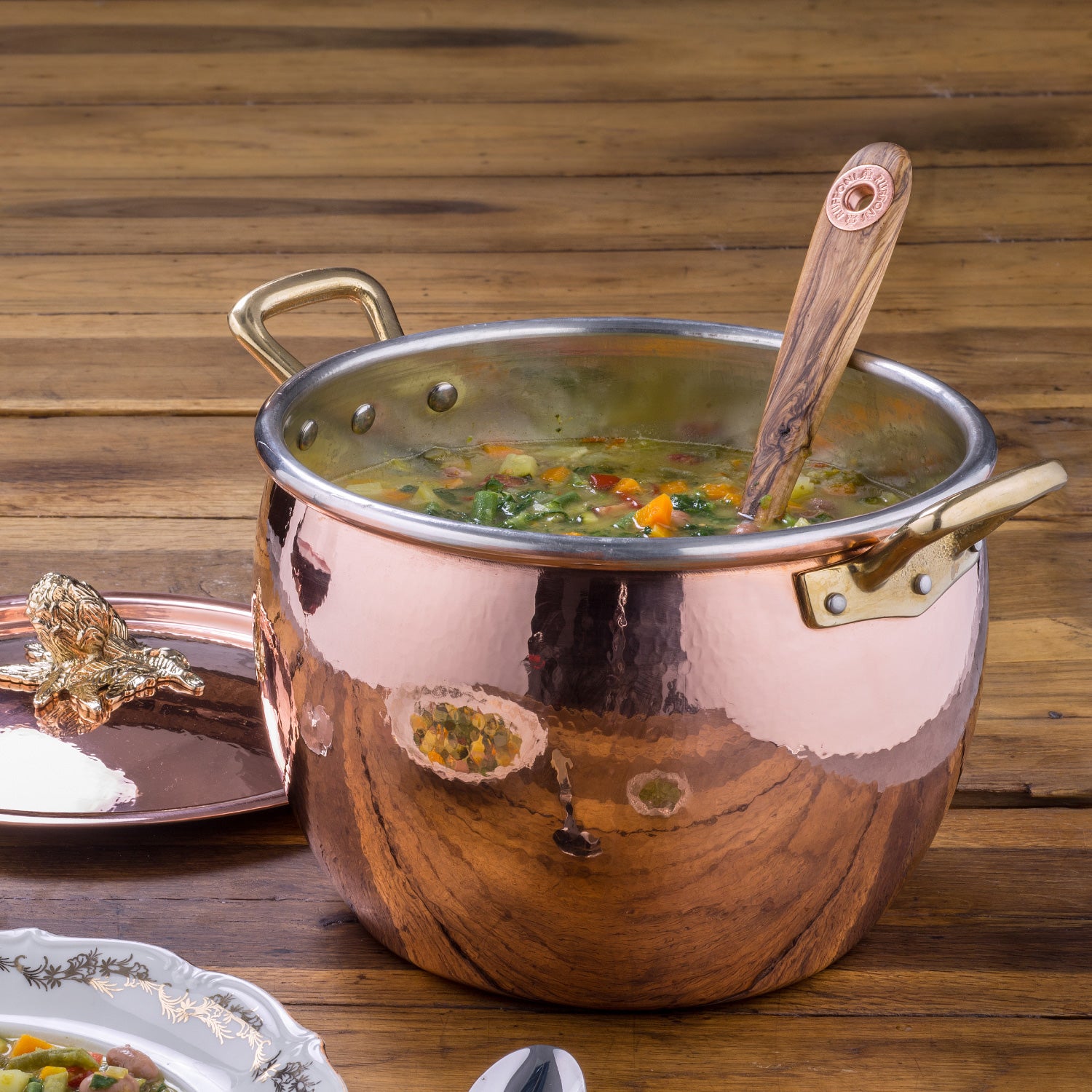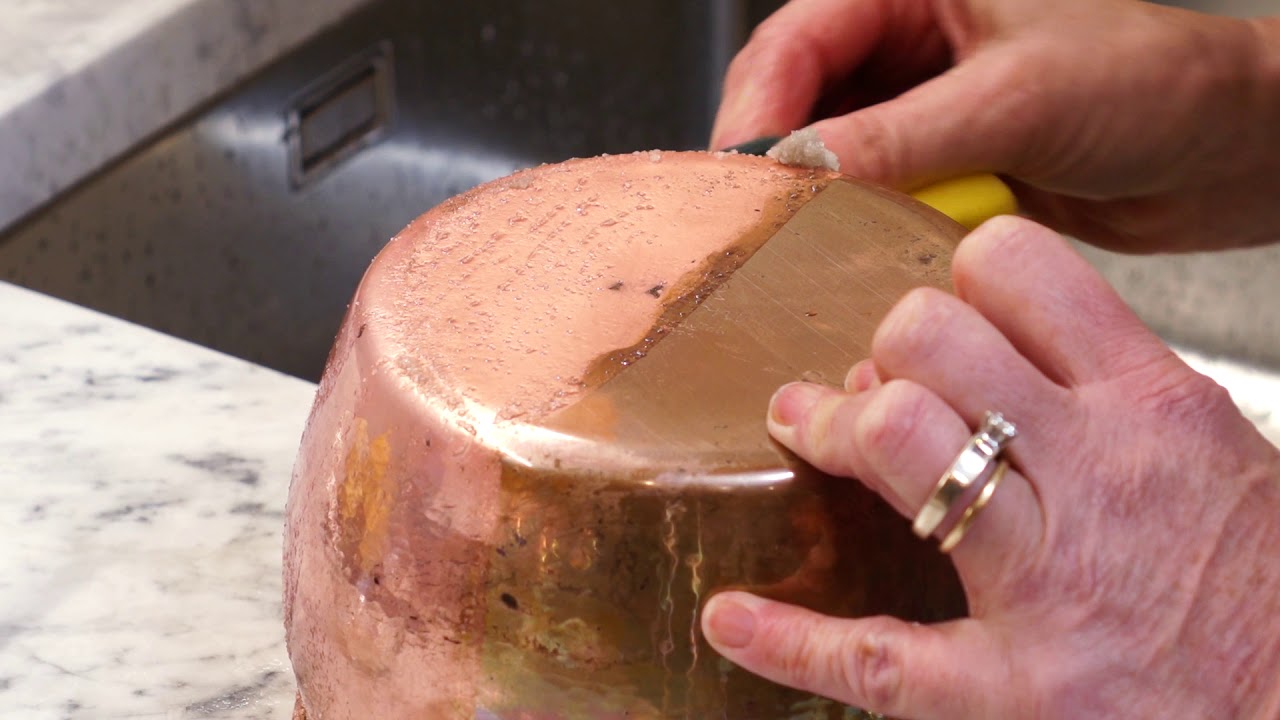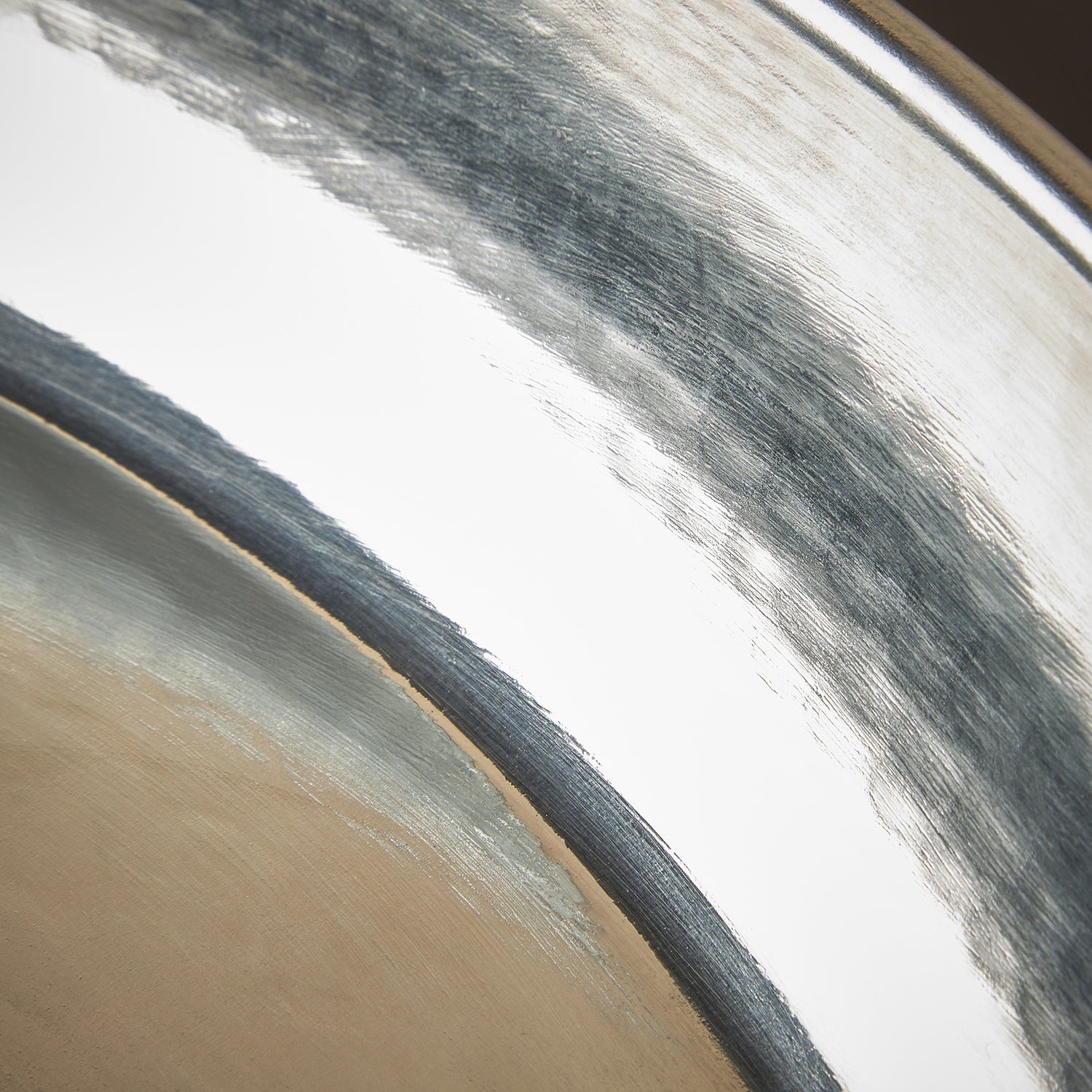 Cooking

Recommended for use on gas stovetops, open flames (wood, charcoal, barbecue) and in the oven - electric cooktops also possible.

Never heat the pot empty and do not exceed 220 C (430 F). Bronze handles will get hot: always use pot holders while cooking.

Use wood or plastic tools to avoid scratching the tin lining.
Washing and Polishing

Hand-wash with a soft sponge and mild detergent, and dry immediately with a soft cloth.

With use, copper develops a rich patina over time that many love and cherish. To restore a polished shine, use a good copper polish (like Ruffoni Cleaner) or salt with lemon juice/vinegar.
Tin Care

Tin will naturally discolor over time, but remain equally effective. Depending on use, the tin lining may eventually wear off and requireretinning. Prolong the tin lining's life by not scratching it with metal tools, never overheating the cookware, and limiting the use of acidic ingredients.