Crafted in tri-ply clad stainless steel: induction compatible, practical and super conductive
Hammered for increased strength and lasting beauty
The lid features The Pasta Queen's signature pasta crown
Made in Italy
View full details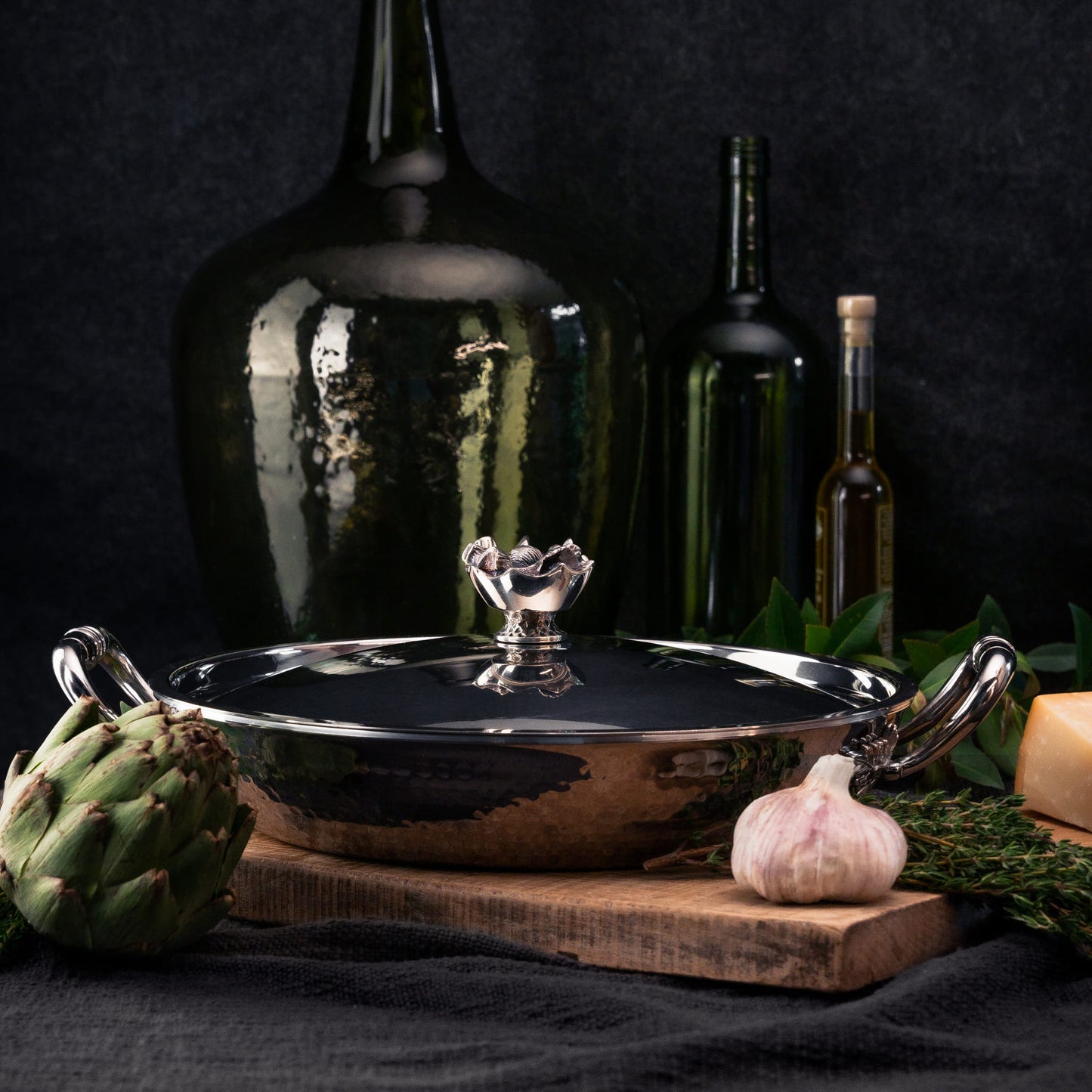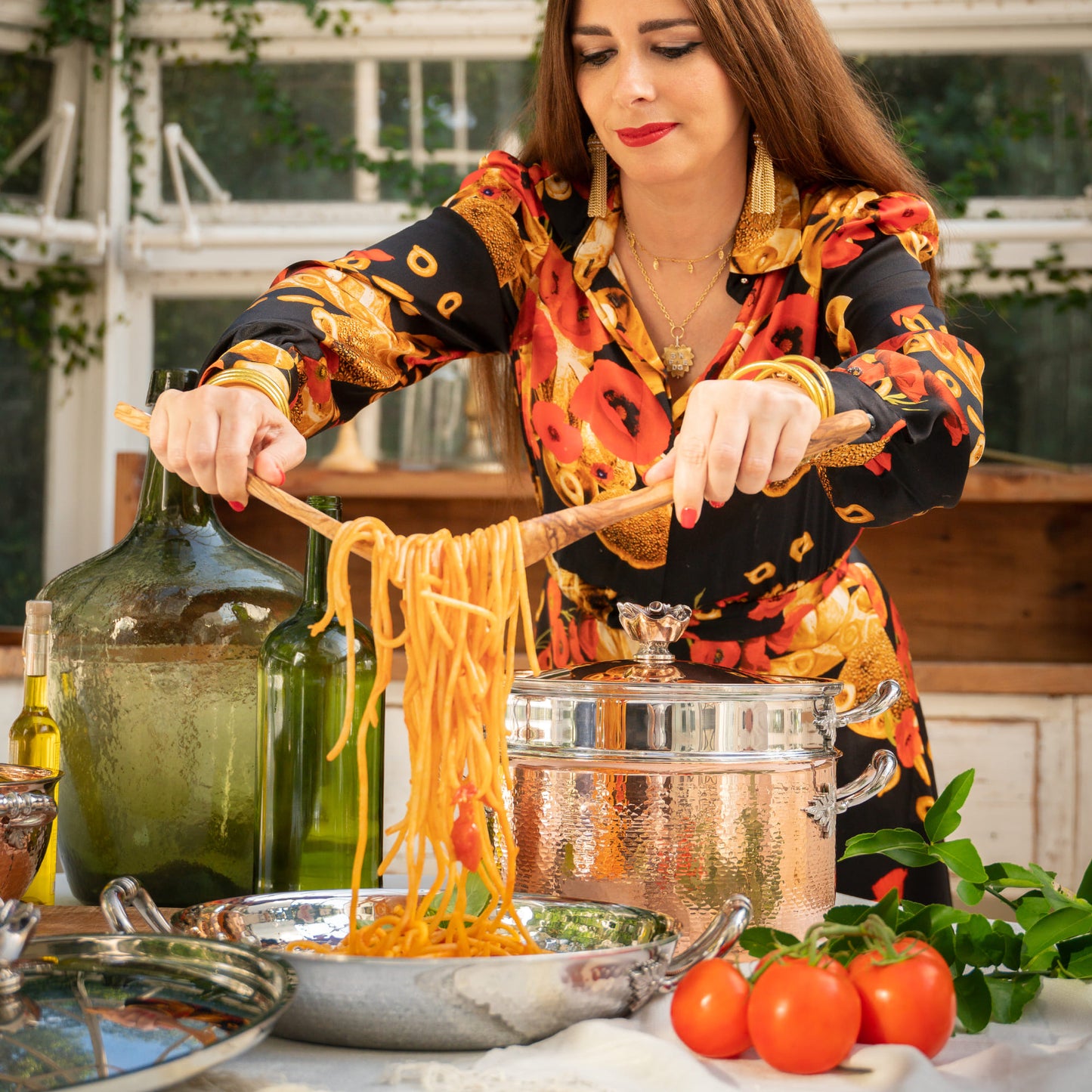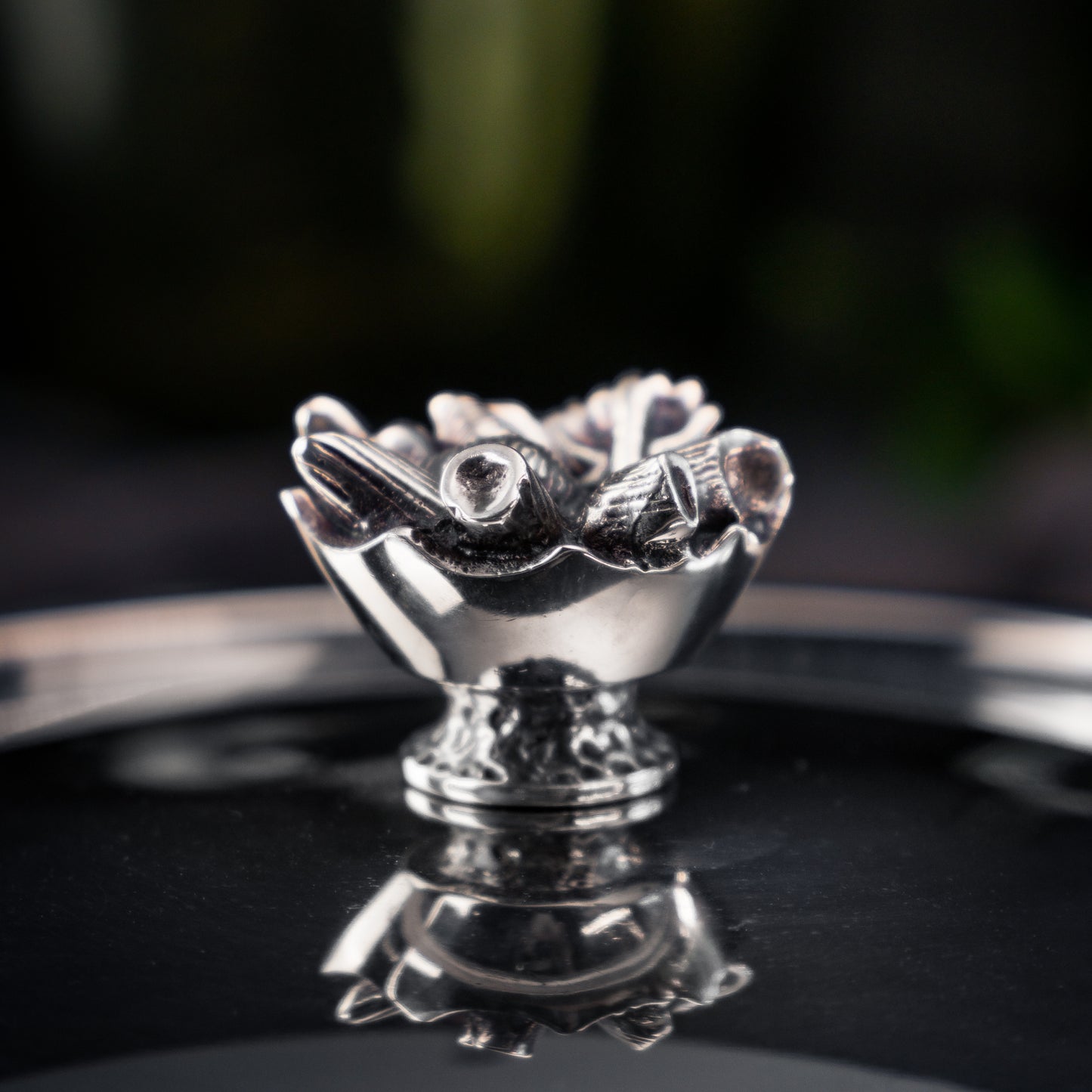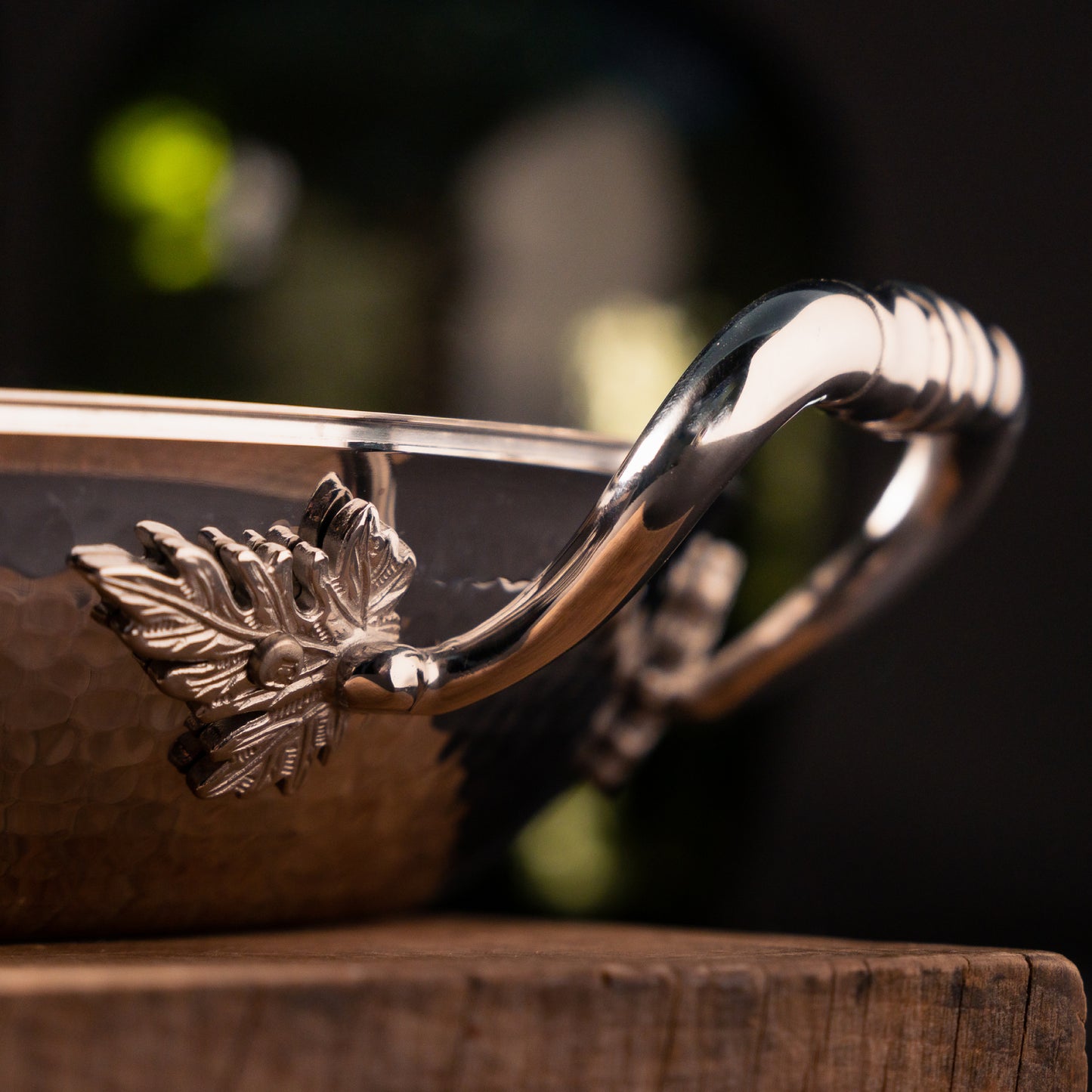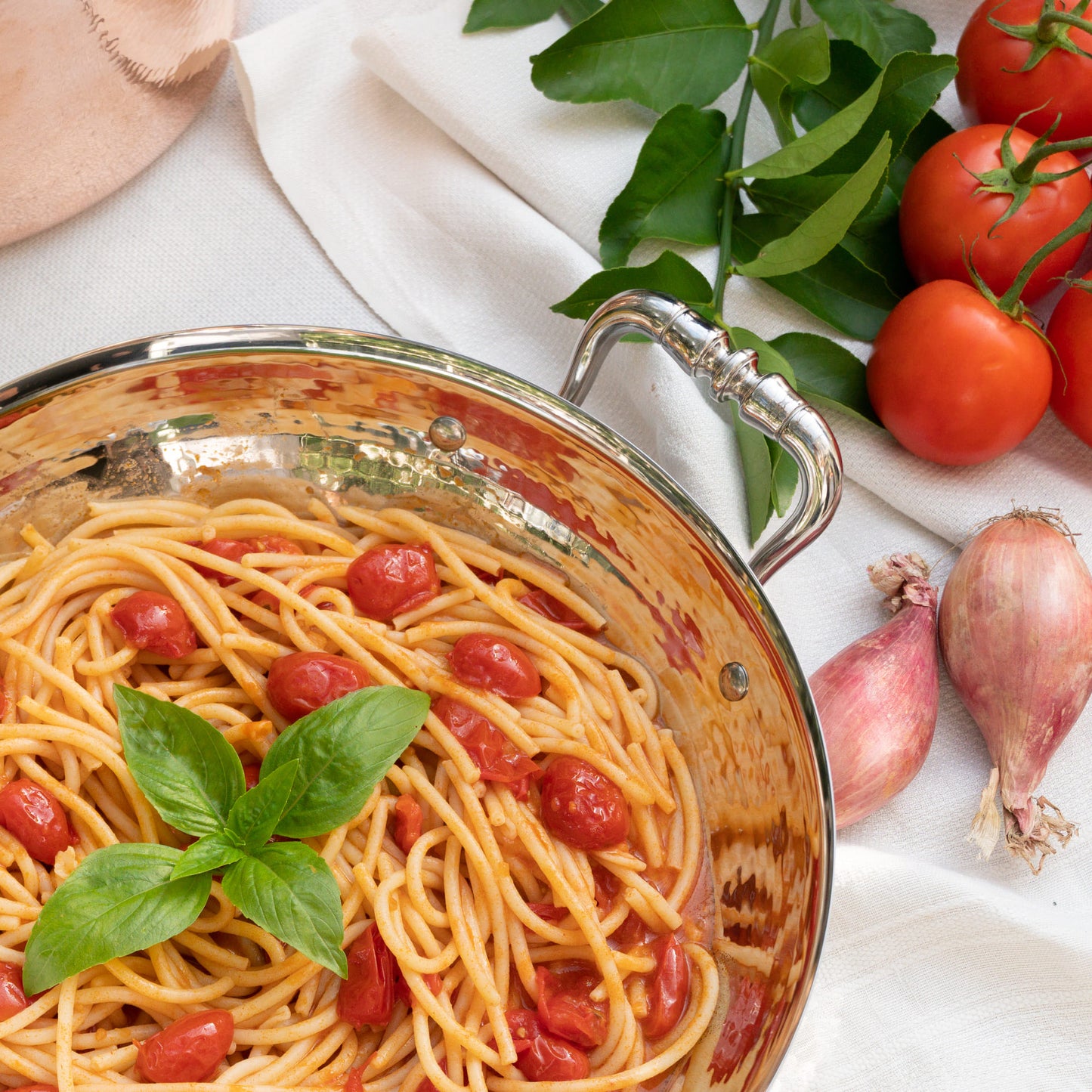 Learn more about this Ruffoni
The 12" stainless steel Serving/Frying Pan
Stella, the 12" stainless steel Serving/Frying Pan, complements the copper cookware in The Pasta Queen Limited Edition while adding a pan that's more spacious – for your larger cooking needs. Wider than Pinuccia, this shallow Frying Pan can be used to cook almost anything, whether you're throwing together a delicious pasta carbonara, baking gratin vegetables as a side, or searing proteins for an impressive main course. You can even grab the two handles and shift Stella from the stovetop to the oven for your pasta bake or fruit cobbler!

Crafted with best-in-class clad stainless steel: a thick core of super conductive aluminum alloy guarantees great responsiveness, ensuring food will not burn or overcook. The inside is lined in brushed stainless steel, practical and easy to clean, whilst the external stainless steel layer is induction-ready and hammered by our master artisans to ensure lasting beauty. The stainless steel handles are decorated with delicate leaves and the lid is topped with a crown knob, filled with Nadia's favorite pasta, and silver-plated by our partner silversmiths in Milan.

Induction compatible.

Made in Italy.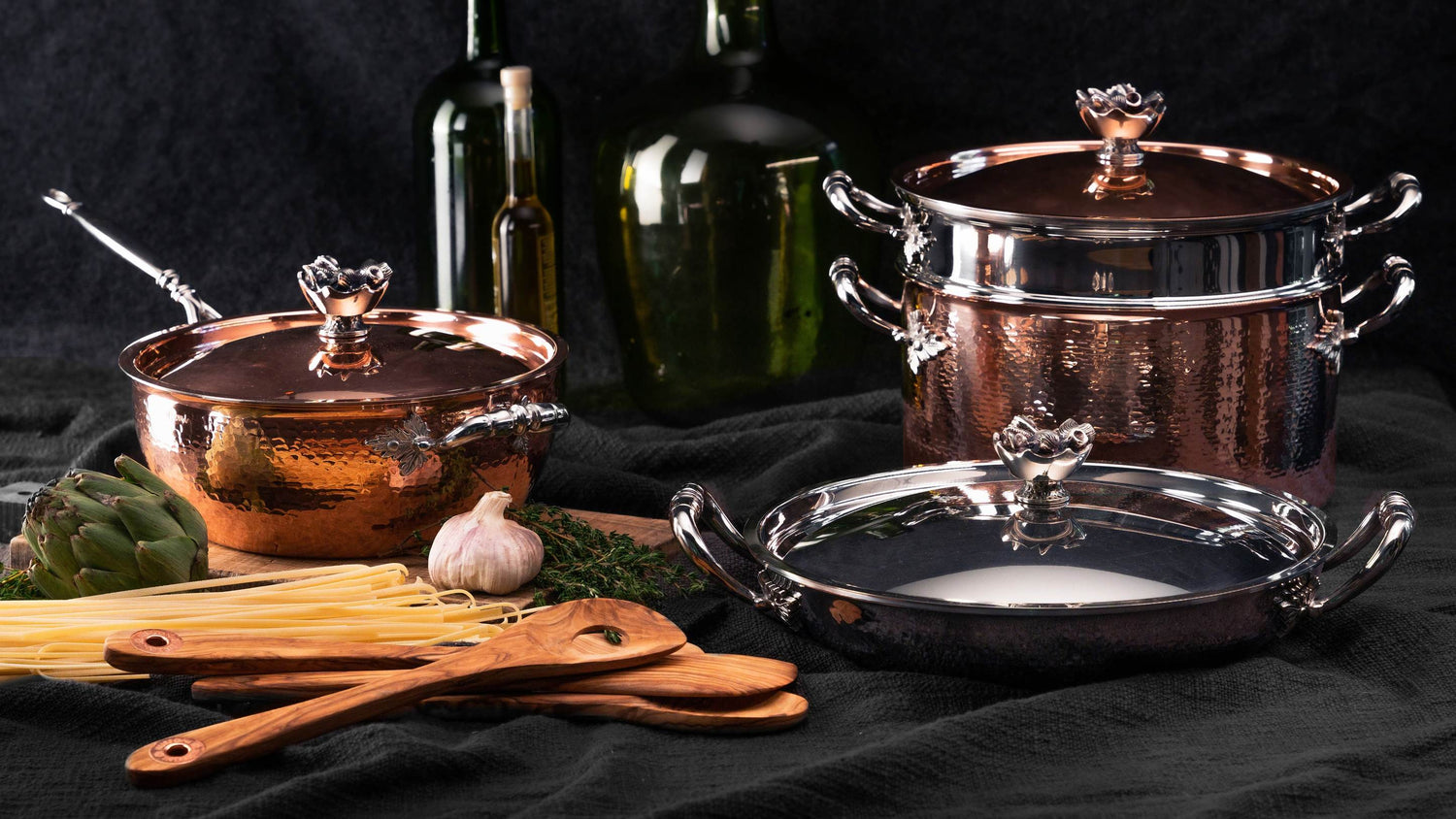 The Pasta Queen Collection
The Pasta Queen Collection is an heirloom-quality set of cookware that elevates your pasta making game. Through elegant details that add to your decor, and features that translate into delicious meals, this set was especially created to reflect The Pasta Queen's mission of showing everyone that they can combine great food, beauty, lifestyle, and Ruffoni's lifelong commitment to craftsmanship, quality and functionality.
This stunning set is made of solid copper and clad stainless steel – the materials of the Ruffoni tradition – for superior heat-conductivity and practicality. Each piece is handcrafted by our skilled artisans, hammered for increased strength and lasting beauty, and finished with The Pasta Queen's signature pasta crown.
The set's composition, shapes and sizes were especially selected by The Pasta Queen to help her followers recreate her mouthwatering pasta recipes. A trustworthy ally in all culinary adventures, The Pasta Queen Collection will also effortlessly adorn the kitchen when not in use.
Just gorgeous! 
Learn more