Regular price
Sale price
$180
Unit price
per
The set includes three boards in different sizes: small, medium and large
Ideal as presentation piece – to serve charcuteries and cheese – as well as cutting surface or kitchen counter display
Crafted in natural olivewood, prized for its strength and beauty
Inlaid with our signature copper ring for a unique look and guaranteed authenticity
Made in Italy
Share
View full details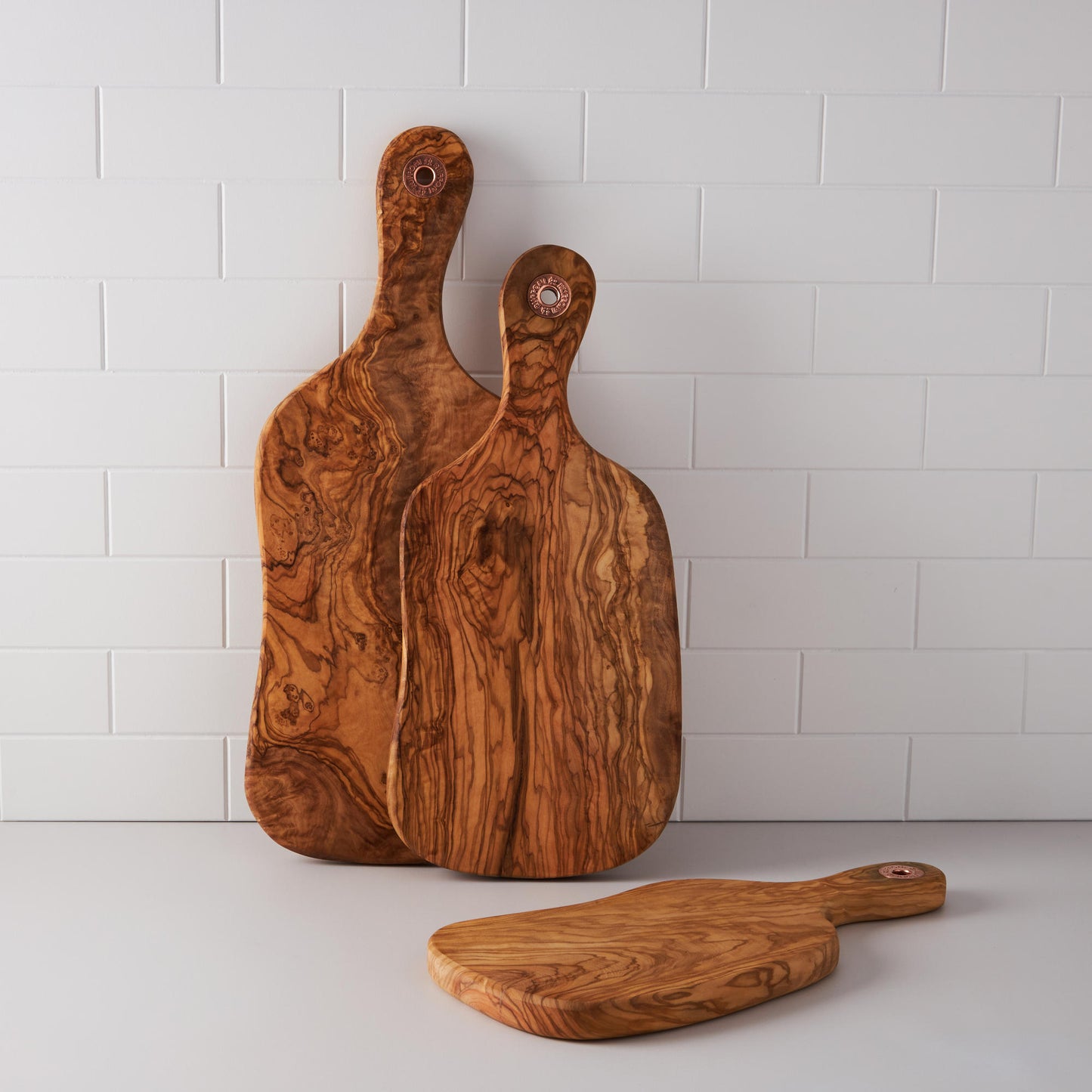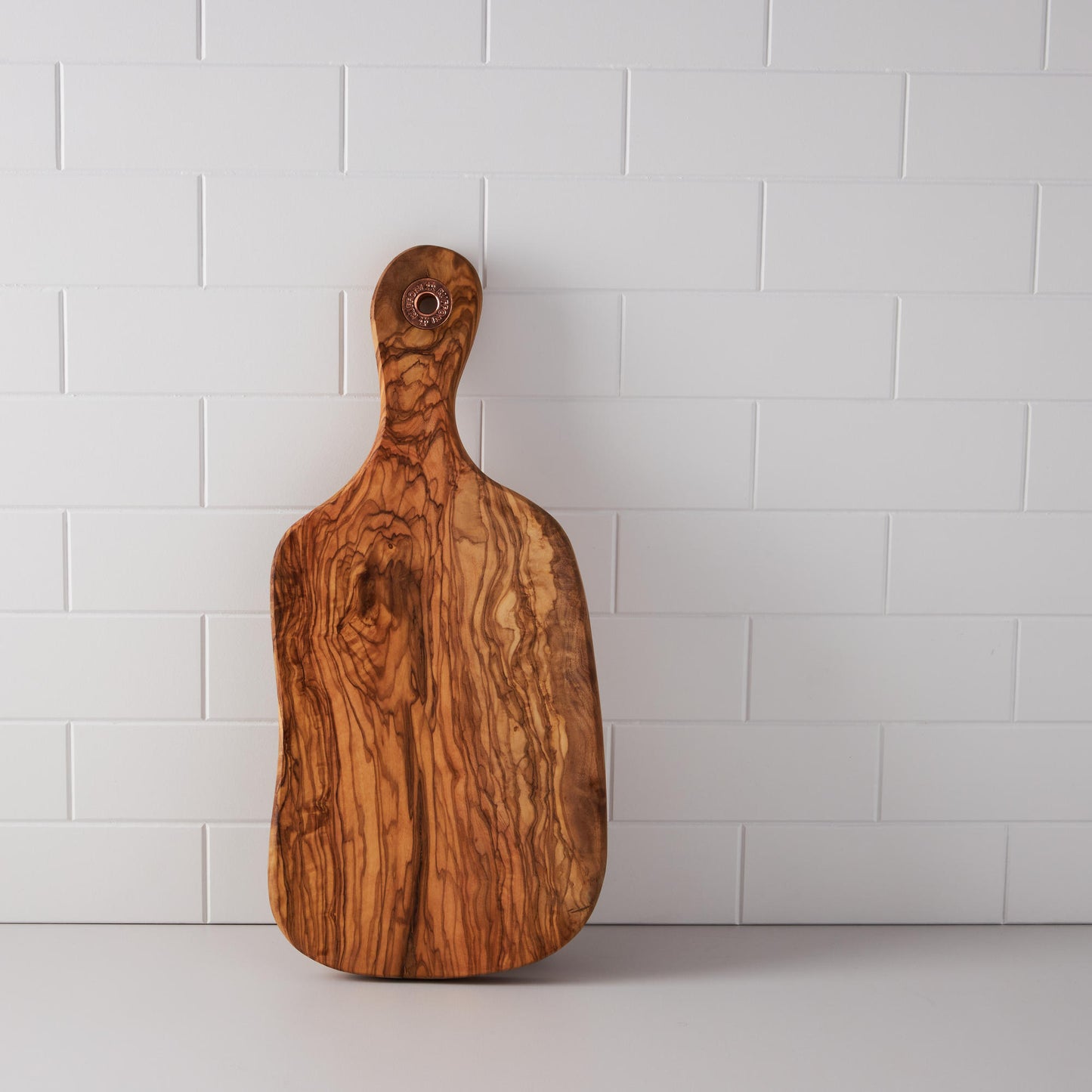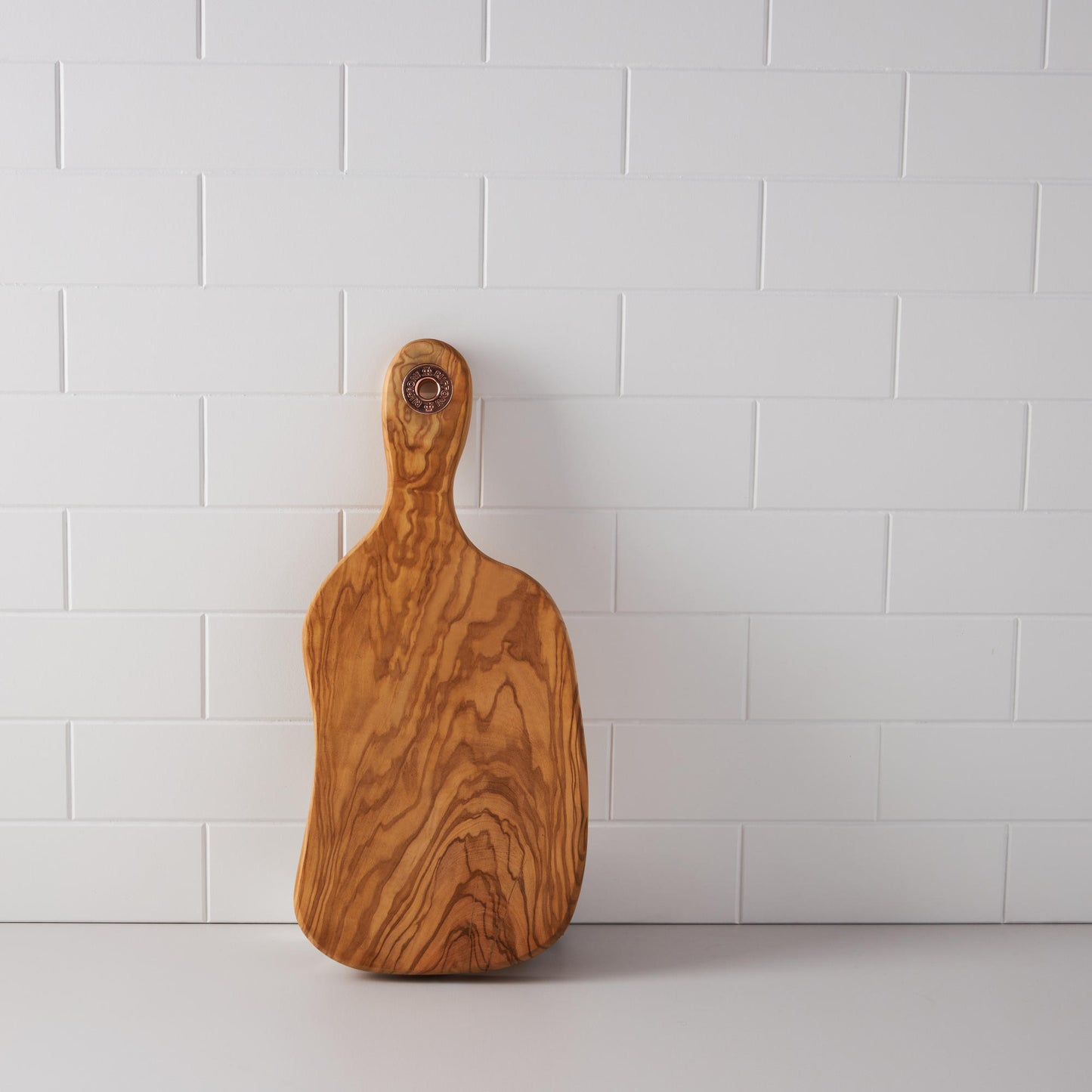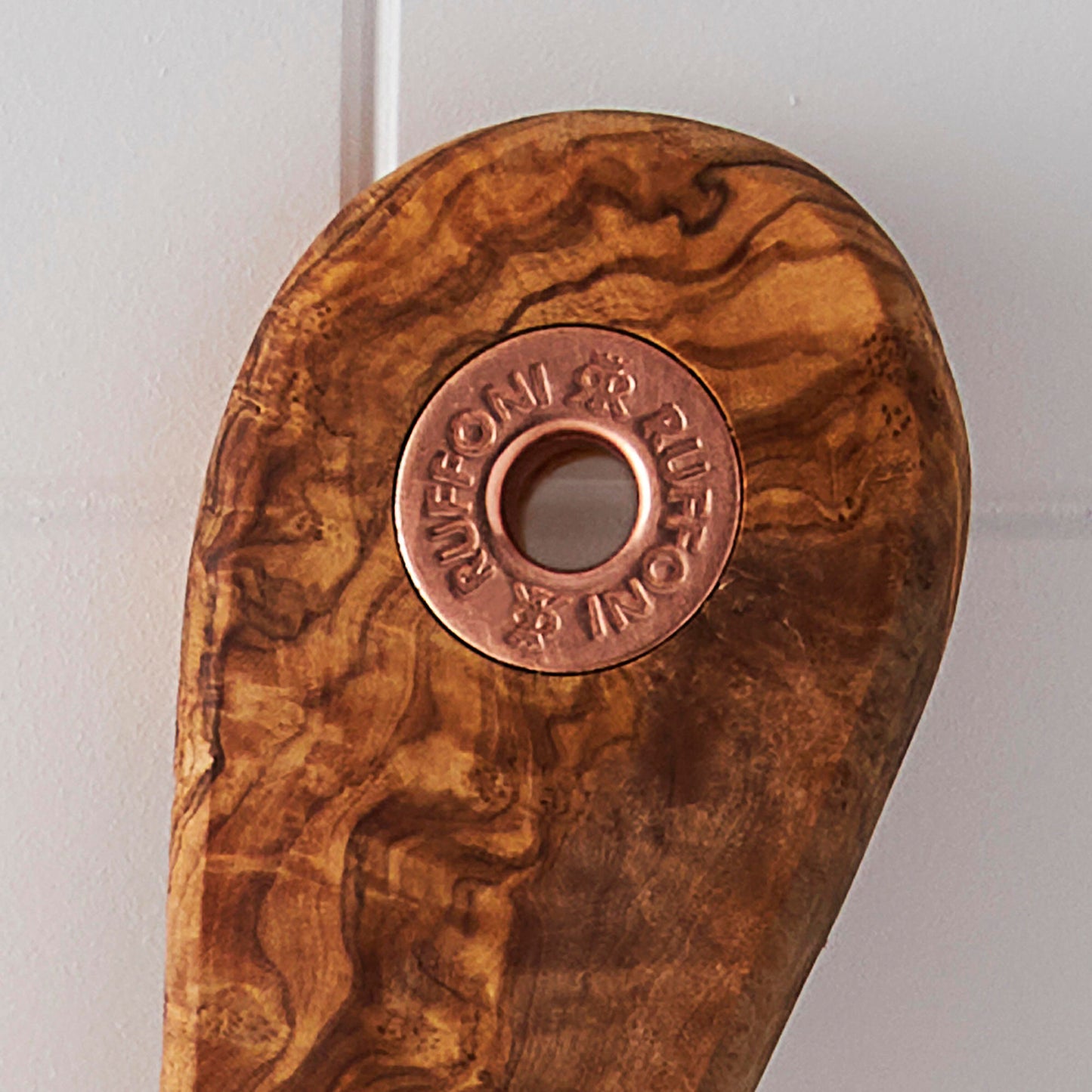 Learn more about this Ruffoni
This set of three cutting boards can move seamlessly from the preparation area to the dining room, bringing a taste of the Mediterranean home with it. Entirely made in natural olivewood – a precious wood appreciated for its character and unmistakable appearance – each board is carved, sanded and finished by hand, and the handles are inlaid with the Ruffoni signature copper ring.
Use the small board to chop herbs, slice salame or serve chunks of parmigiano cheese; slice and serve fruit and vegetables on the medium sized board; entertain your guests with a heaping spread of cheese and charcuterie on your large olivewood board. When the party's over, you can hang your three olivewood boards making use of their practical, striking copper ring detail to adorn your kitchen.
Beautiful and versatile, this set is a lovely gift idea for any Ruffoni enthusiast but also an elegant collection starter, suitable for anyone.
Exact color and grain patterns will naturally vary
These Ruffoni accessories are made in natural olivewood, carved and sanded by hand to bring out the striking color variations and grain patterns of this noble material. Their beauty lies in their uniqueness – no two cutting boards are the same, just like no two homes are. If you prefer to pick the exact shade and pattern of the wood, we recommend picking your kitchen accessories at your favorite Ruffoni partner shop.
Made in Italy.
Taking care of your Ruffoni the right way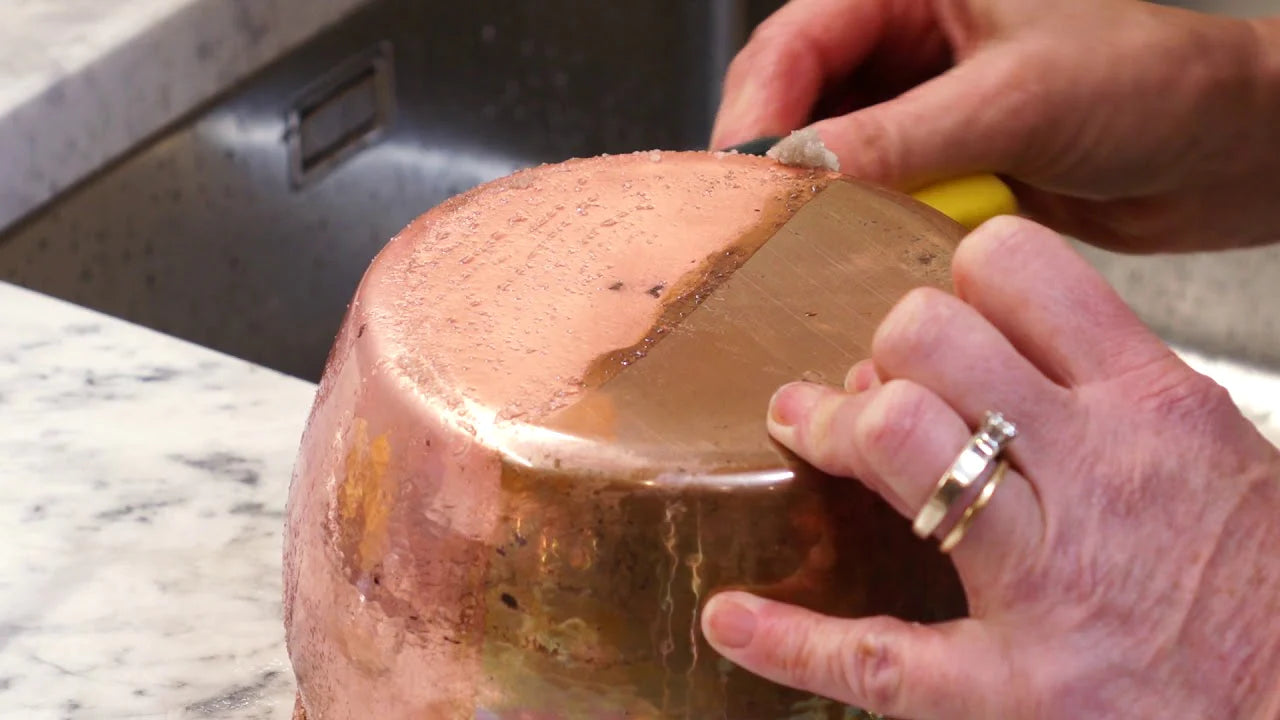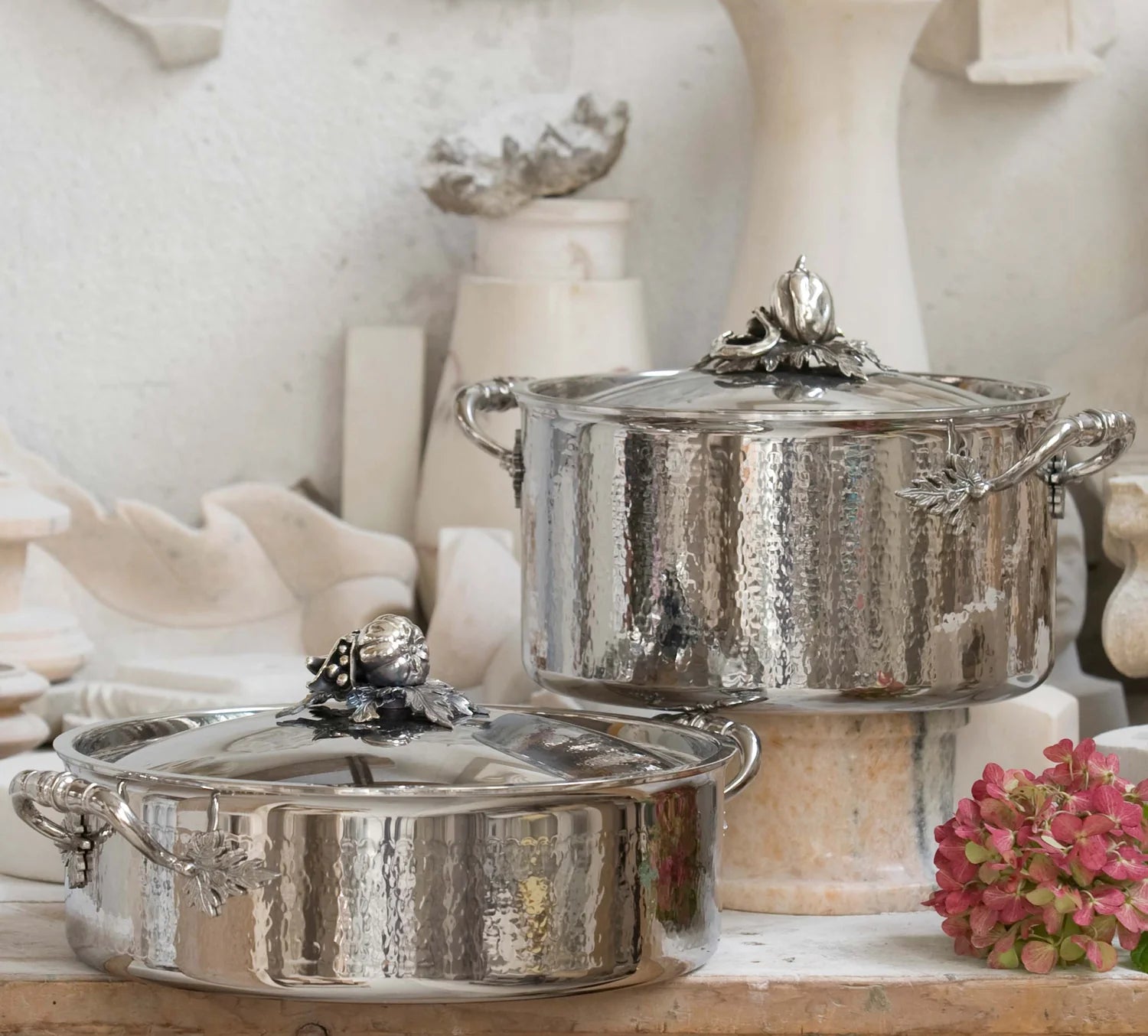 Washing and Polishing

Hand-wash with a soft sponge and mild detergent, and dry immediately with a soft cloth.With use, copper develops a rich patina over time that many love and cherish. To restore a polished shine, use a good copper polish (like Ruffoni Cleaner) or salt with lemon juice/vinegar.
Silver care

The silver-plated finial will naturally tarnish over time: use a silver-polishing cloth to restore its shine, or to polish more thoroughly remove from the lid by twisting the special screw - rotate the screw, not the finial, to prevent damage to the lid. Always hand-wash as dishwasher use would accelerate the silver tarnishing.