Between 2022 and 2023, we had the absolute pleasure of teaming up with Nadia Caterina Munno – a multitalented creator famous across Social Media as The Pasta Queen. Together, we created a Limited Edition cookware collection that paid homage to our shared passion for Italy's rich culinary heritage.
This Limited Edition collection is no longer available, but continues to live on in many homes – a testament to culinary excellence, forever etched in the hearts (and kitchens) of those who embarked on this extraordinary gastronomic adventure.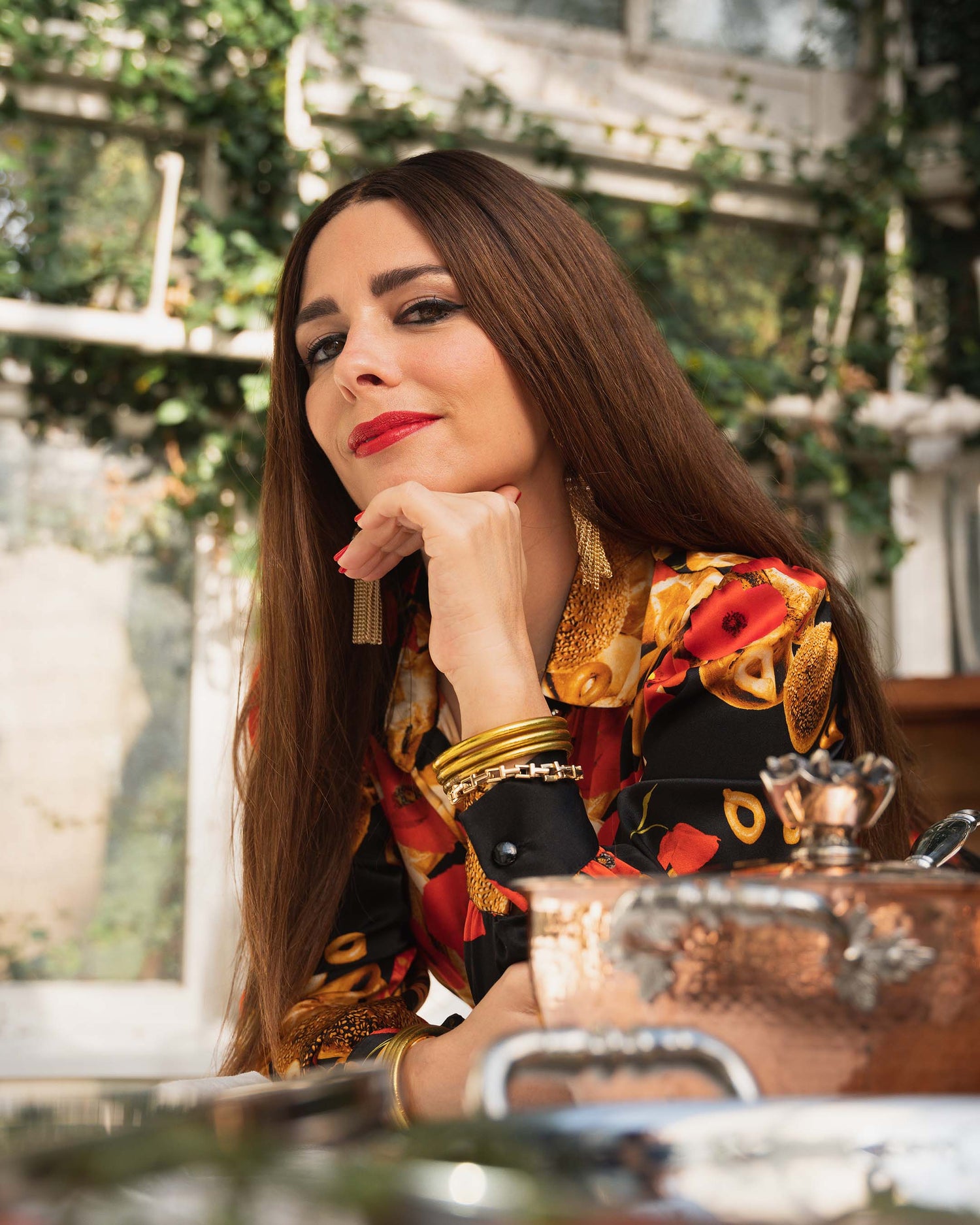 WHO IS THE PASTA QUEEN?
Nadia Caterina Munno, aka The Pasta Queen, was born and raised in Rome – the cradle of the Italian culinary tradition – and now lives in Florida.

Coming from a real pasta dynasty (her family started a pasta factory in Southern Italy in the 1800s), pasta runs in her blood along with her passion for Italian cooking – a passion that Nadia shares through entertaining videos posted on TikTok, Instagram, YouTube, and Facebook. 
Nadia had been collecting and using Ruffoni cookware for a few years when she joined Instagram and reached out to Giulia: the connection was immediate. A friendship and partnership started, built on our shared love for Italian quality, beauty and great food.
Learn more about Our Friend The Pasta Queen
Browse the limited edition now (discotinued)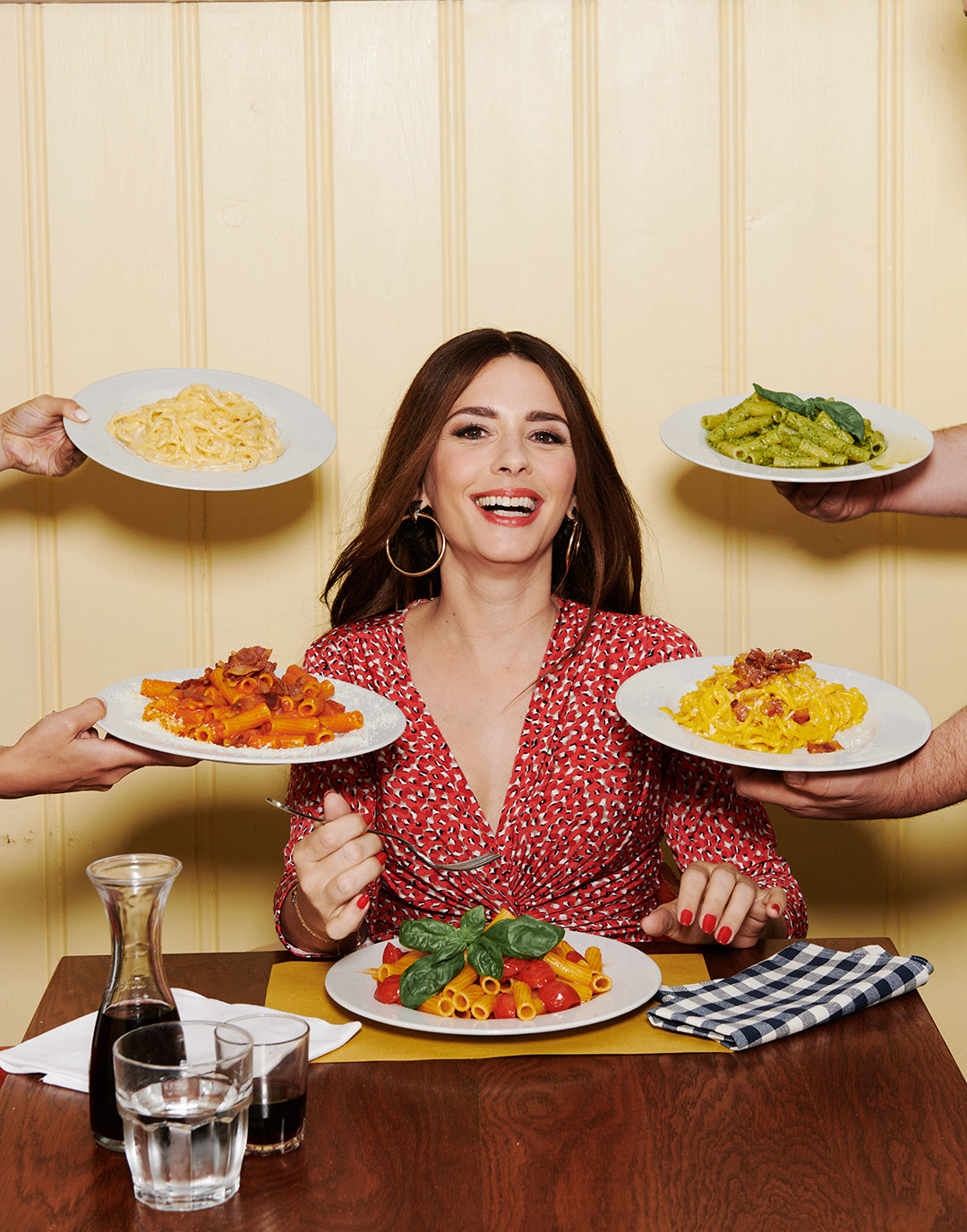 WHAT WE LOVE ABOUT NADIA
As an Italian cookware maker, rooted in our country's culinary heritage, we love Nadia's commitment to passing on traditional cooking techniques that would otherwise be forgotten, and support her mission: teaching her followers that we all can live a longer, happier life making fresh foods from scratch – and turning them into unforgettable moments.
True to Federico Fellini's quote "Life is a combination of magic and pasta" (and her own "Life is too short for boring pasta recipes"), The Pasta Queen's cooking tutorials are fun, easy to follow and sprinkled with Italian magic. Learn more on The Pasta Queen website.

Collaborating with us at Ruffoni, Nadia wants to bring a bit of that magic to her followers' homes: The Pasta Queen Collection is an exquisite line of pots and pans representing joy, beauty and quality – the values we share.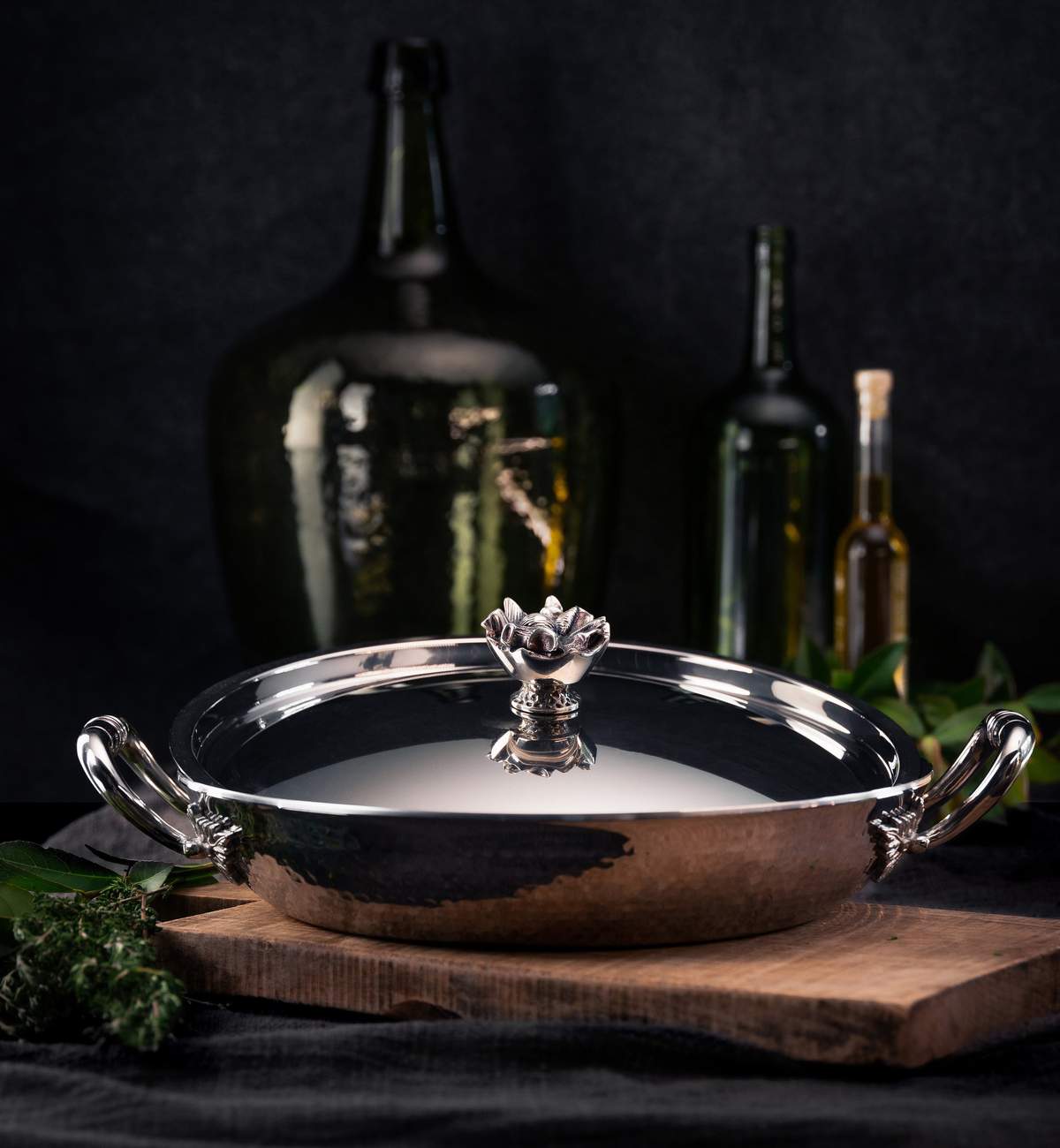 THE COLLECTION'S INGRREDIENTSS:
The Pasta Queen Collection is an heirloom-quality set of cookware that elevates your pasta making game. Through elegant details that add to your decor, and features that translate into delicious meals, this set was especially created to reflect The Pasta Queen's mission of showing everyone that they can combine great food, beauty, lifestyle, and Ruffoni's lifelong commitment to craftsmanship, quality and functionality.
This stunning set is made of solid copper and clad stainless steel – the materials of the Ruffoni tradition – for superior heat-conductivity and practicality. Each piece is handcrafted by our skilled artisans, hammered for increased strength and lasting beauty, and finished with The Pasta Queen's signature pasta crown.
The set's composition, shapes and sizes were especially selected by The Pasta Queen to help her followers recreate her mouthwatering pasta recipes. A trustworthy ally in all culinary adventures, The Pasta Queen Collection will also effortlessly adorn the kitchen when not in use.
Just gorgeous! 
Browse The Pasta Queen collection – No longer available