Regular price
Sale price
$440
Unit price
per
30% OFF
Ideal for sautéing , browning and simmering and frying
Crafted in solid copper for unparalleled heat conductivity
Hammered for increased strength and lasting beauty
Lined in stainless steel for practicality and convenience
Made in Italy
View full details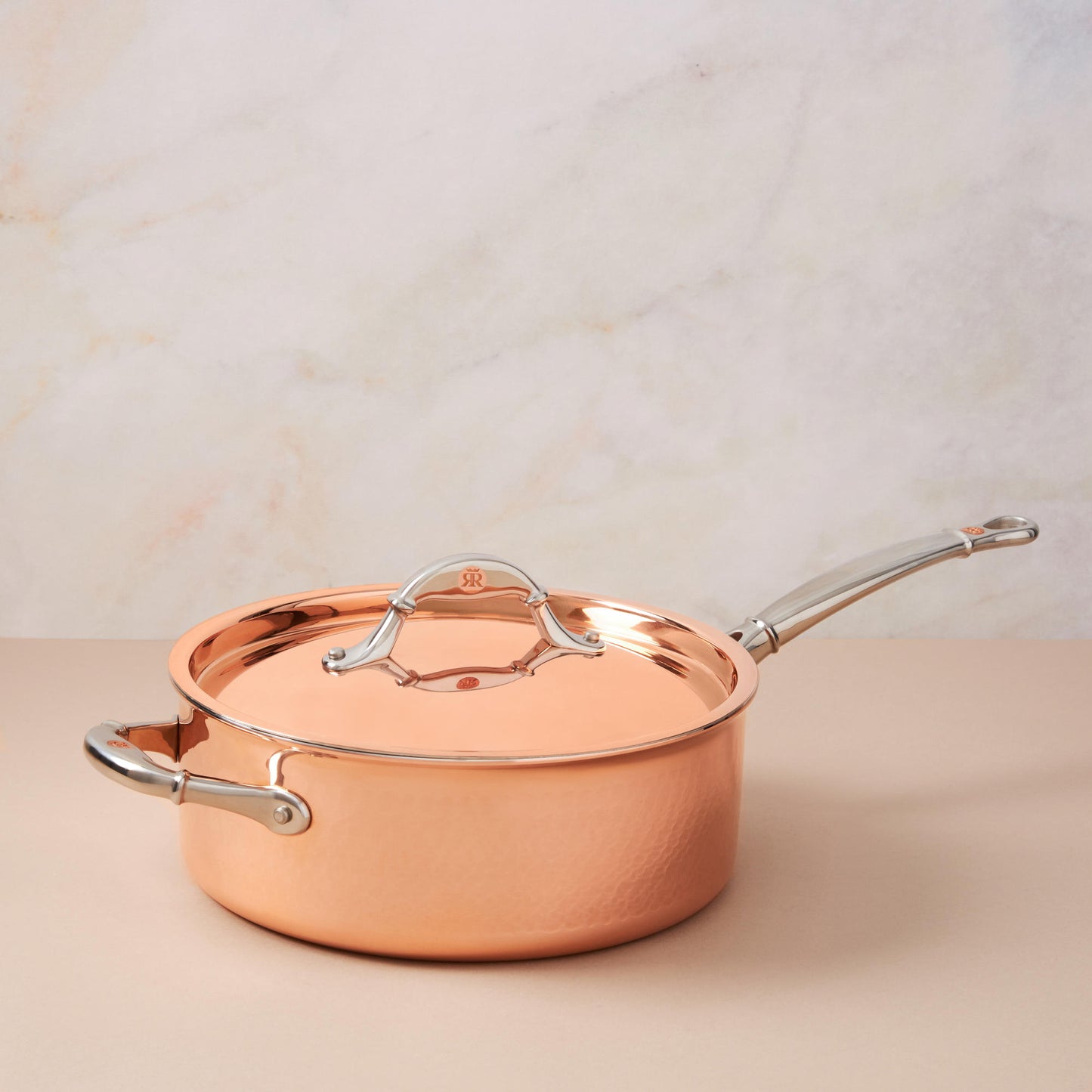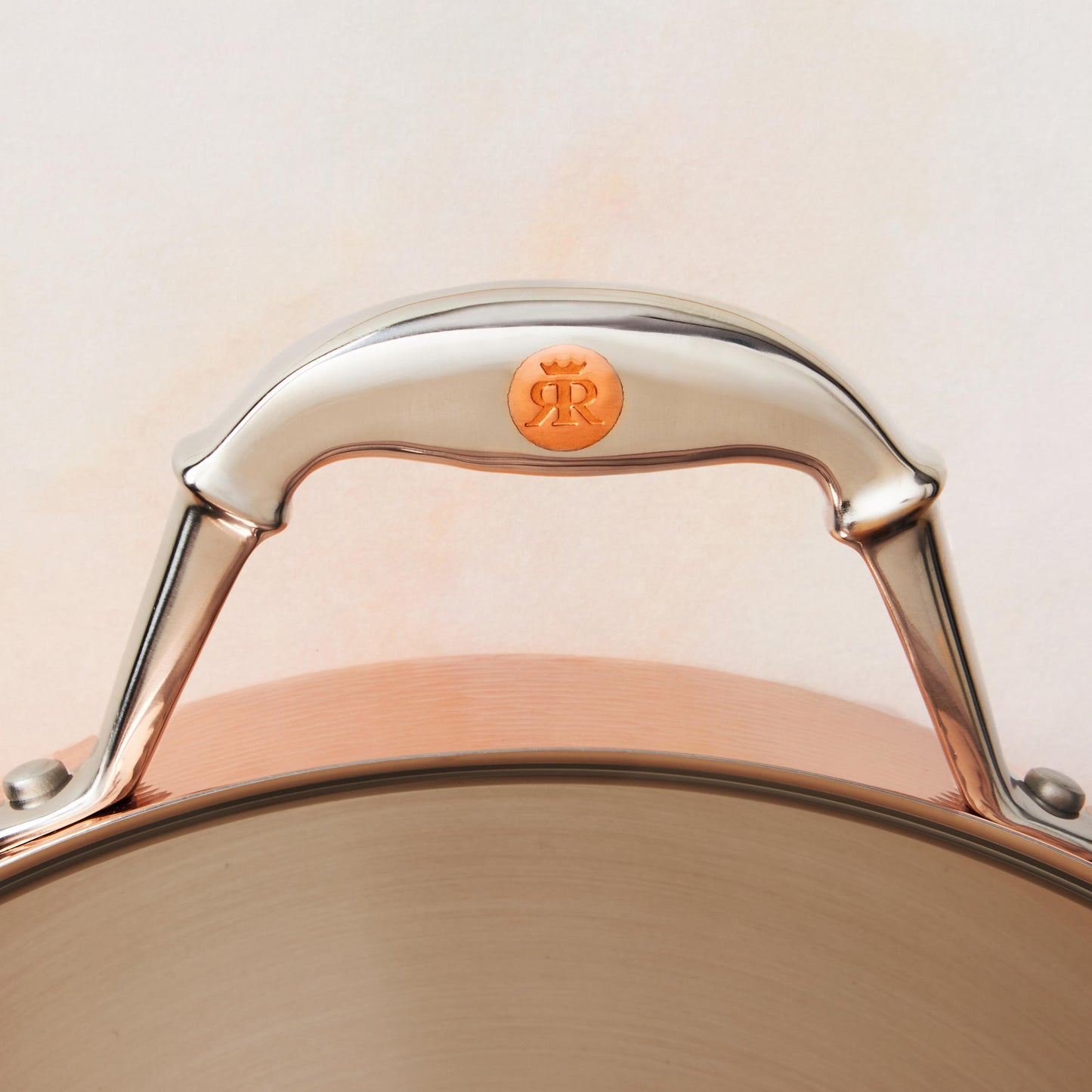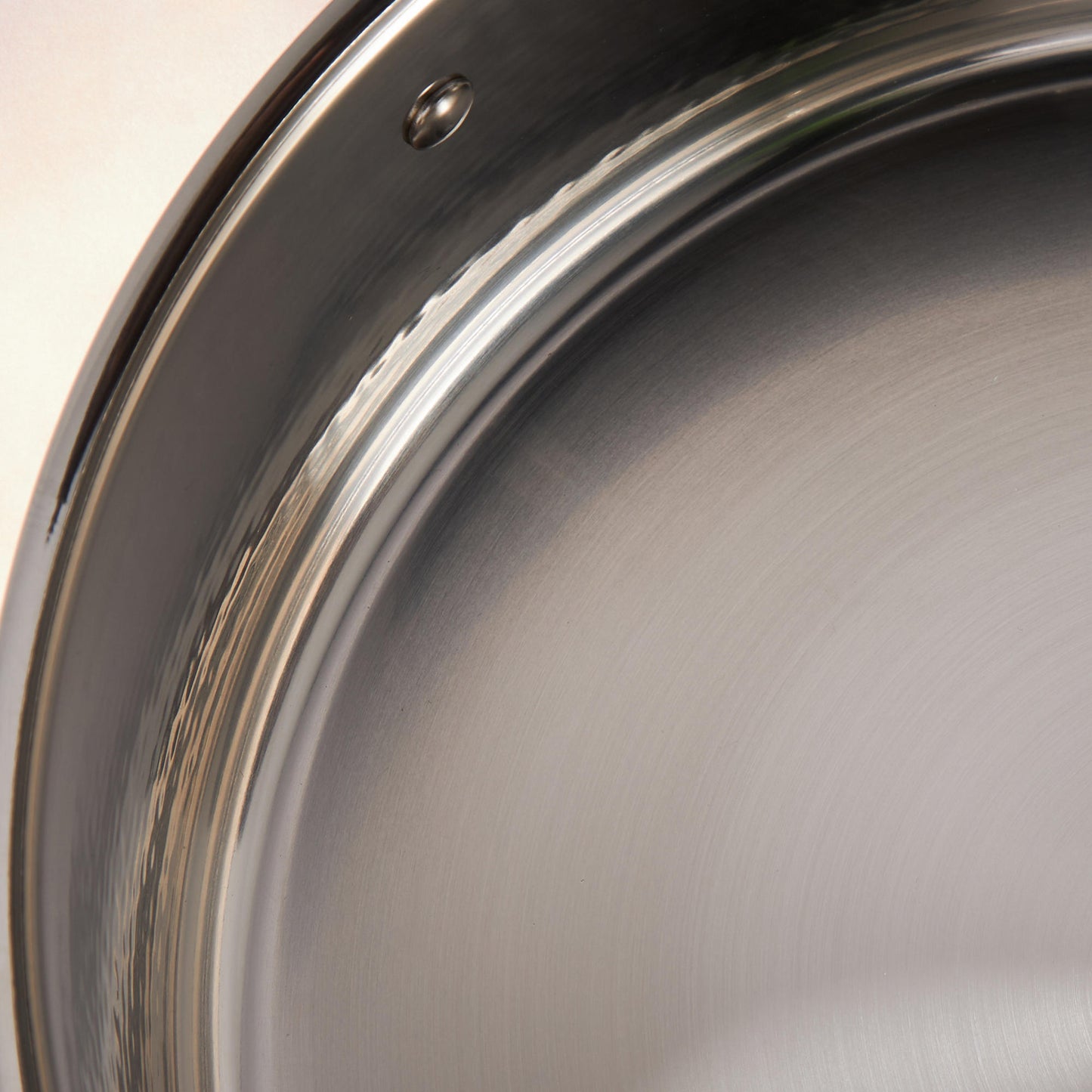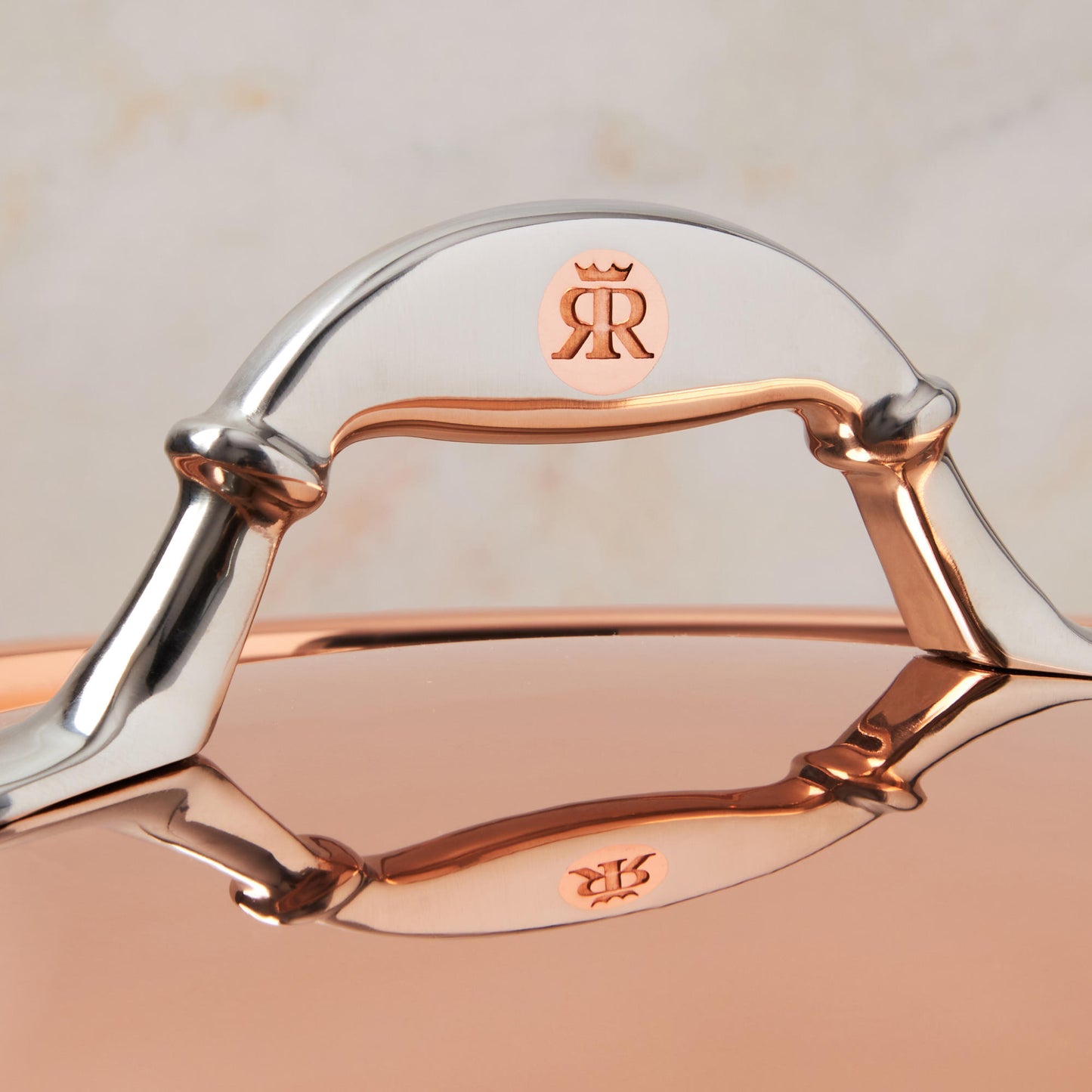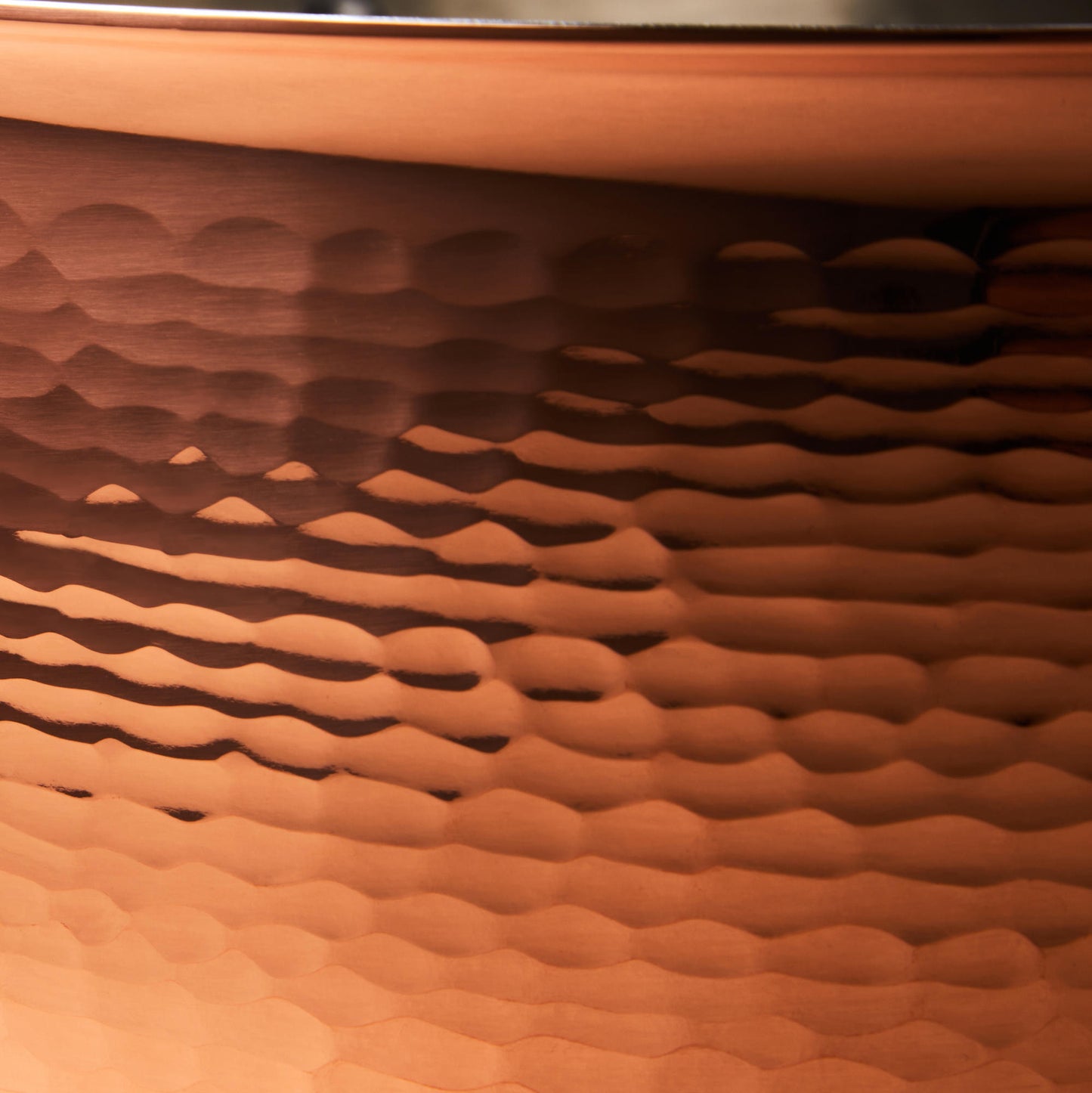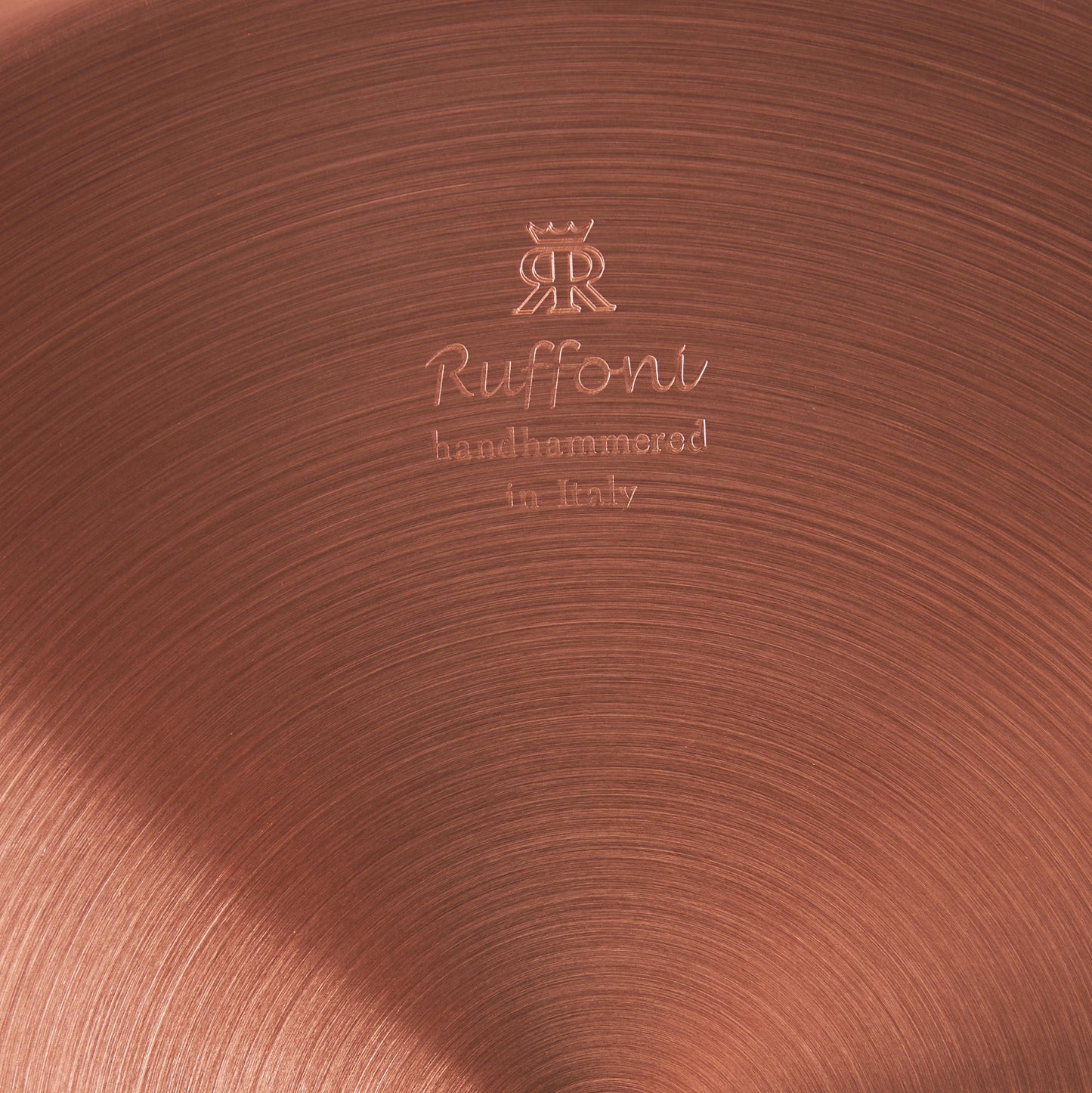 Learn more about this Ruffoni
A solid copper sauté pan is a must in traditional European cooking. Ideal for sautéing freshly picked vegetables or proteins, the sauté pan has tall, vertical sides and a generous cooking surface making it perfect also for browning and simmering, for preparing delicious sauces and reductions and for frying, as the vertical sides minimize splatters. In search of a sweet treat? All Ruffoni cookware is oven-safe, so you can use the sauté pan for fruit crisps and cobblers as well!

Made in solid copper for superior heat conductivity, hammered by our master artisans for increased strength and lasting beauty, and internally lined with practical, easy-to-care-for stainless steel for daily convenience. The matching lid is crafted in clad copper while handles are stainless steel to limit heat transmission, with ergonomic shapes and inlaid copper coin guaranteeing authenticity.

A trustworthy ally to prepare and serve countless delicious meals, and effortlessly adorn the kitchen when not in use.

Made in Italy.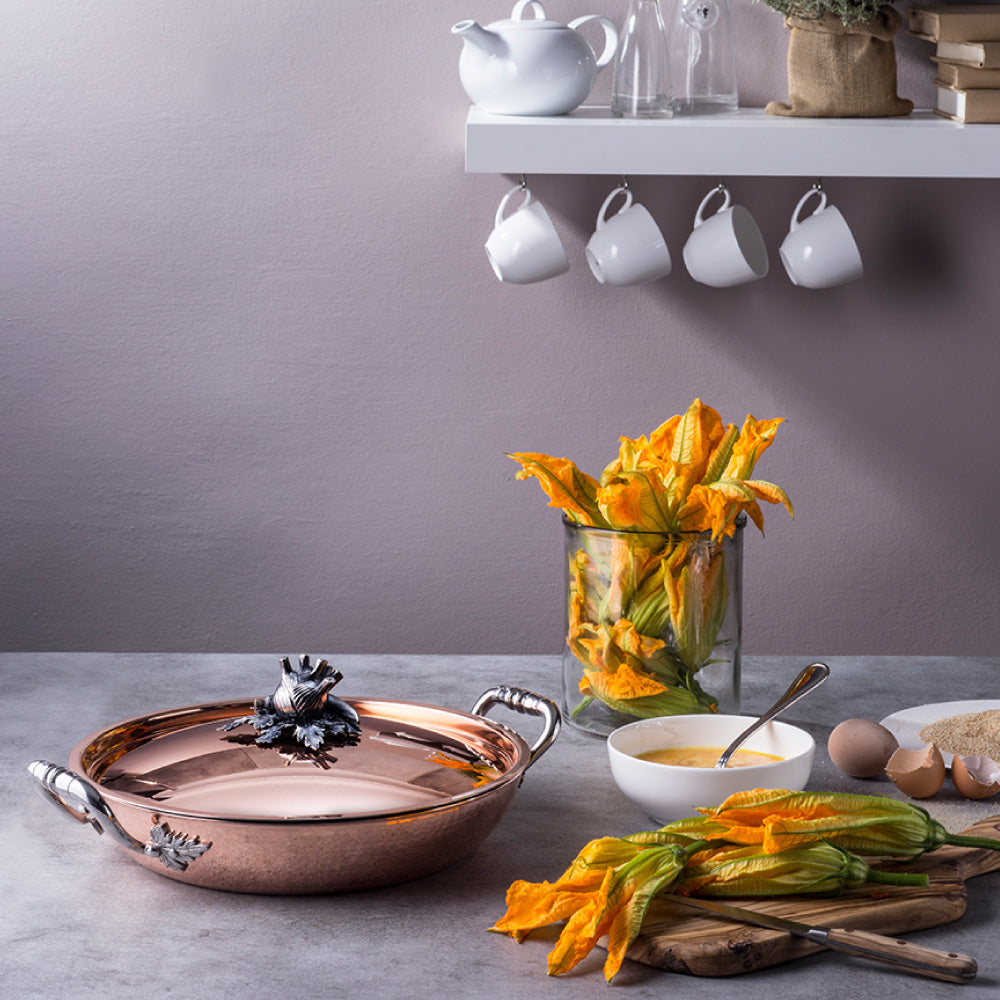 Getting the most out of your Ruffoni Fry Pan
A good fry pan allows you to sauté vegetables, sear meats and shallow-fry almost any kind of ingredient. Constructed of solid copper or highly conductive clad stainless steel, Ruffoni fry pans are also well suited to cook delicate foods.
Our fry pan is a practical and versatile kitchen ally that you will find yourself using at different times of the day for the most different recipes. Let the children wake up to the smell of freshly made pancakes for a sweet Sunday treat, and fry some eggs for the grown-ups. Come lunch time, use to sauté all kind of veggies, then sear and pan fry chicken breast or cod fillets and fries for a quick and delicious dinner.
For even more flexibility, pick a fry pan with lid: wilt spinach and other leafy greens in their own water, then finish open, with a splash of cream and freshly cracked black pepper. Gently roast peppers, onions, tomatoes and spices for a deliciously caramelized shakshuka, then crack in some eggs and cover with the lid to firm up the whites.
Our serving shape, with two side handles, is especially designed to sit at the center of a crowded table and serve piping-hot food in style. Or pick a frying pan with the traditional long stick handle and hang it on display, so it adorns your kitchen and is always within reach.
Use tip: remember that copper cookware never needs to be pre-heated, and always use a bit of oil or butter to prevent sticking.
Shop Frying pans