Ideal for melting sugar to make caramel, caramel sauces, and candies
Crafted in solid copper for unparalleled heat conductivity
Unlined for crystal clear, dense melted sugar
Practical spout for easy pouring
Made in Italy
View full details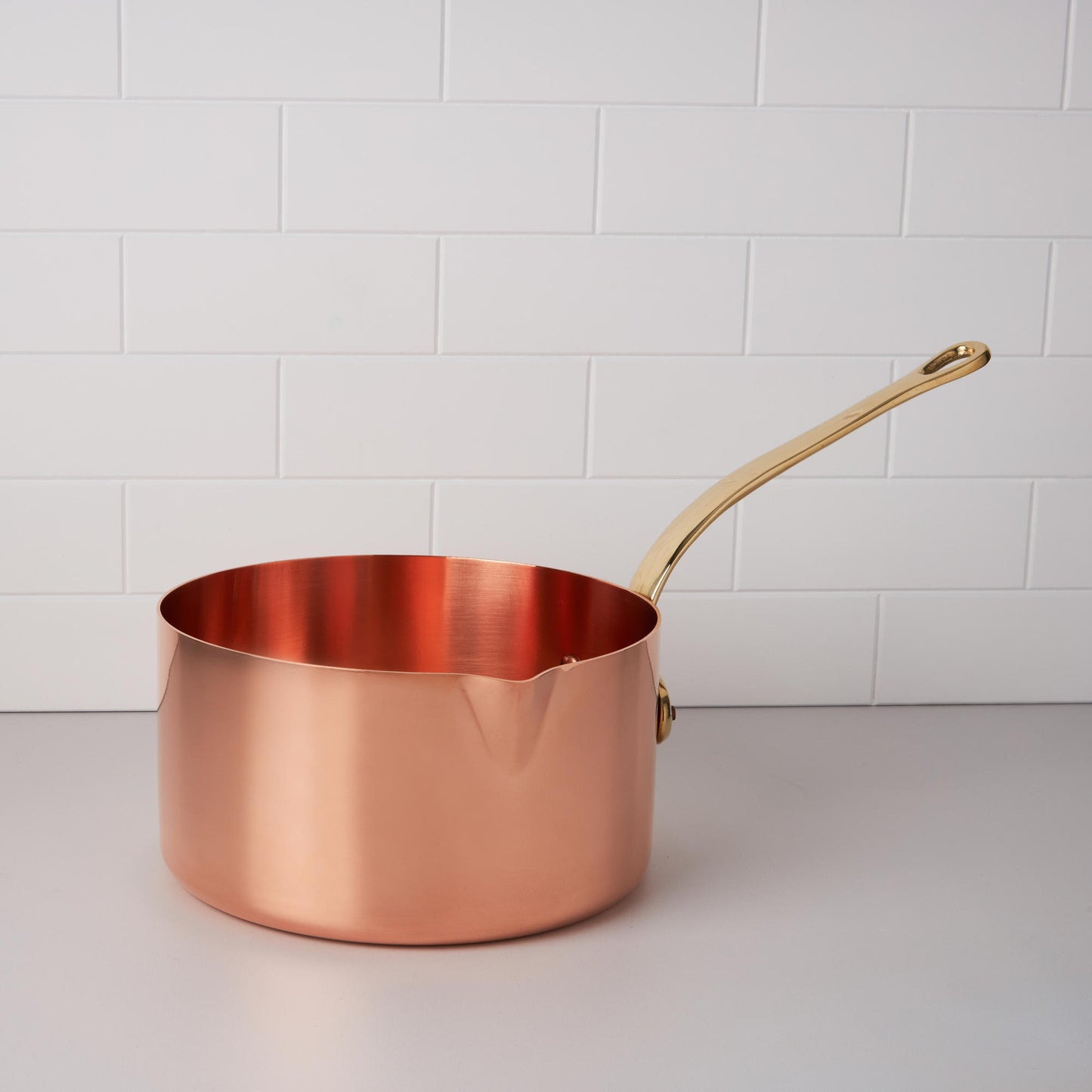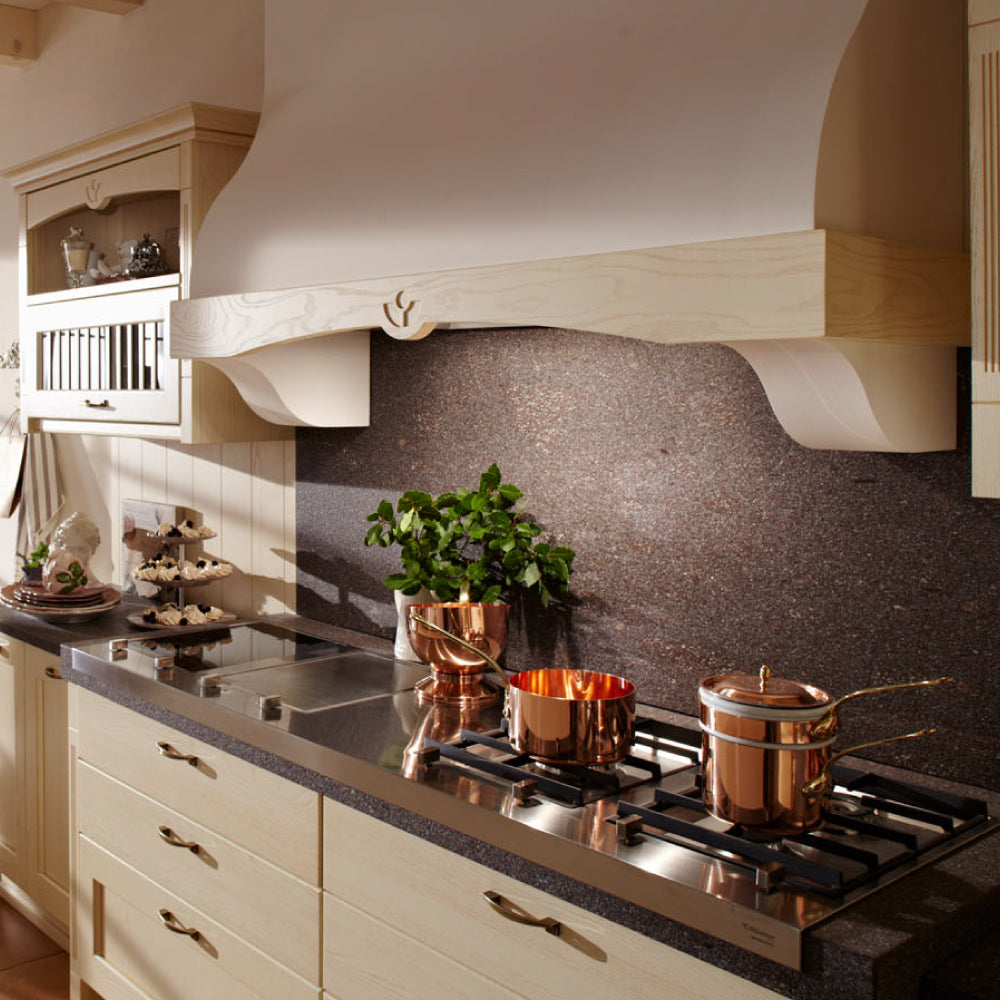 Learn more about this Ruffoni
Heating sugar to make caramel, candies and candied nuts is an apparently simple, yet hard to master technique – especially if you don't have the right tools. Copper's extraordinary heat responsiveness – the ability to heat quickly and uniformly when placed on a heat surface and cool equally rapidly when removed – makes it the most suitable material for preparations that rely on accuracy, where it is necessary to maintain precise temperatures to achieve the (sweet) goal.

Use to prepare wet or dry caramel, caramel-based sauces, candies and candied nuts. Crafted in solid, unlined copper, our sugar saucepan features a practical spout for easy pouring. The stick handle is cast in solid bronze and attached with copper rivets.

Made in Italy.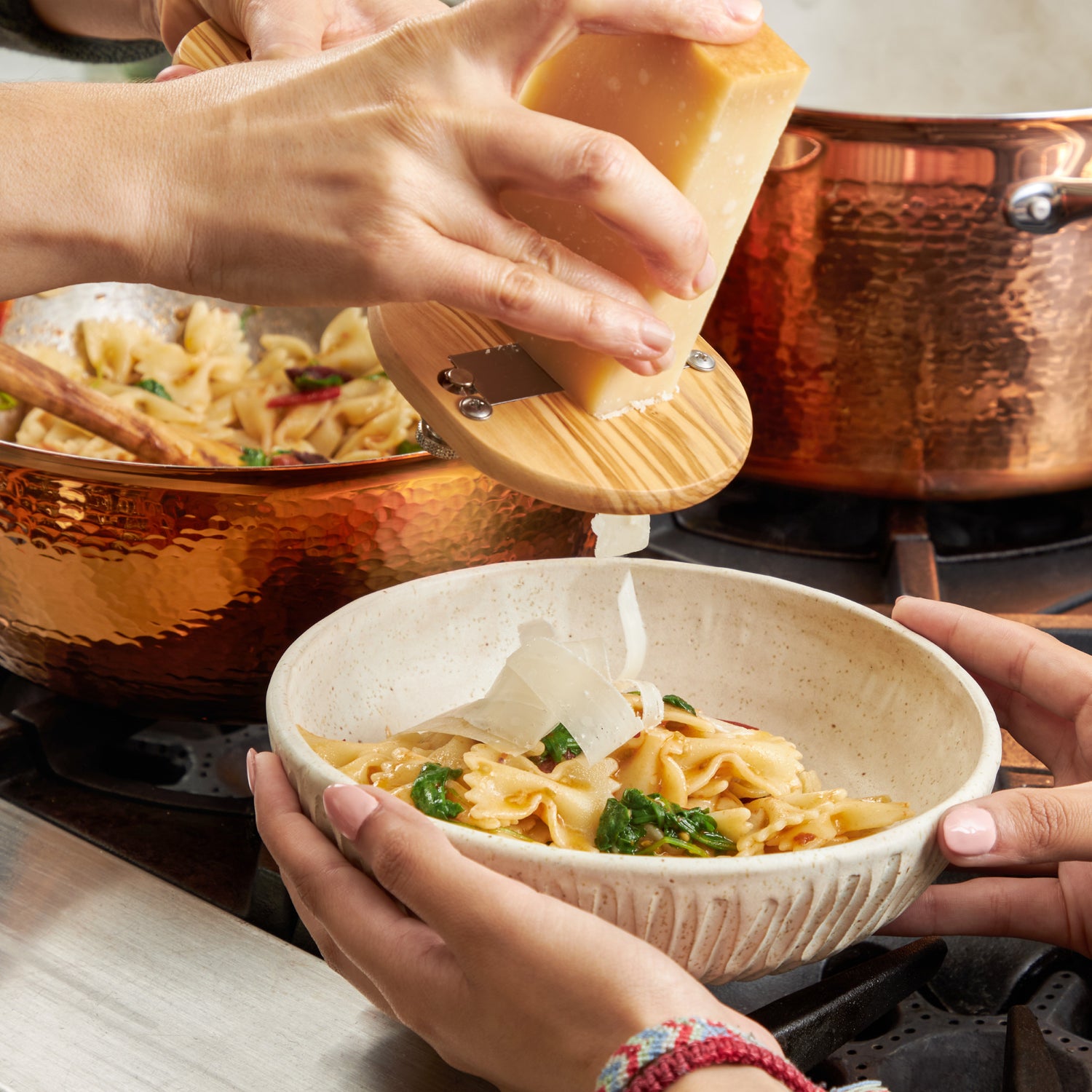 The Ruffoni accessories
Pots and pans might be the kitchen's main stars, but accessories and specialty pieces play a crucial supporting role. Some, such as the pasta insert and the warming stand are born as additions to main pieces and allow discerning home chefs to get even more use and enjoyment out of their collections. Others, like our jars and olivewood tools, don't need anything else: a lovely gift idea for a Ruffoni lover but also an elegant collection starter, suitable for anyone. Finally, some specialty items like the zabaglione bowl and jam pot honor antique confectionery traditions that rely on copper's fantastic thermal and chemical properties in the making of caramel, jams and preserves, whisking egg whites and creating zabaglione.
- Made of conductive solid copper, resistant stainless steel, clear glass and olive wood
- Heirloom quality items, worthy of being handed down through generations
- Recommended for cooking, gifting, and for a stunning presentation at the table
Shop the Ruffoni Accessories